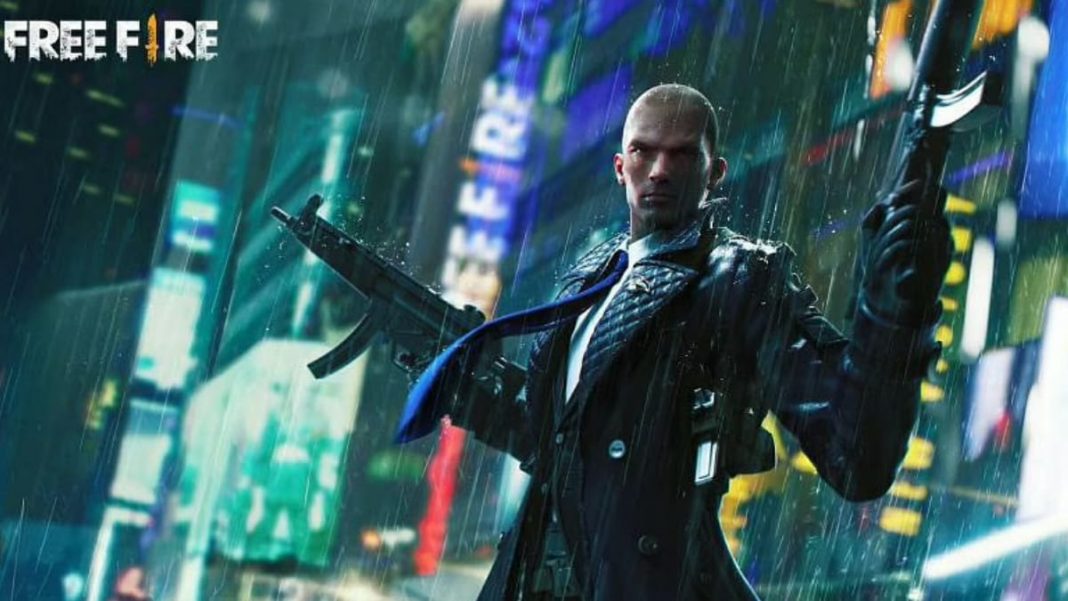 The first male character in free fire with active ability Garena Free Fire is one of the most popular game in the mobile battle royale genre. The reason behind this enormous success is their huge roster of unique characters with special skills. At the time of writing this article they have 37 characters from which 21 characters are male with different abilities excluding Primis.
Character's ability are classified into two categories "Passive" and "Active" here in this article we will take a look at who was the first male character with active ability in free fire.
First Male Character In Free Fire With Active Ability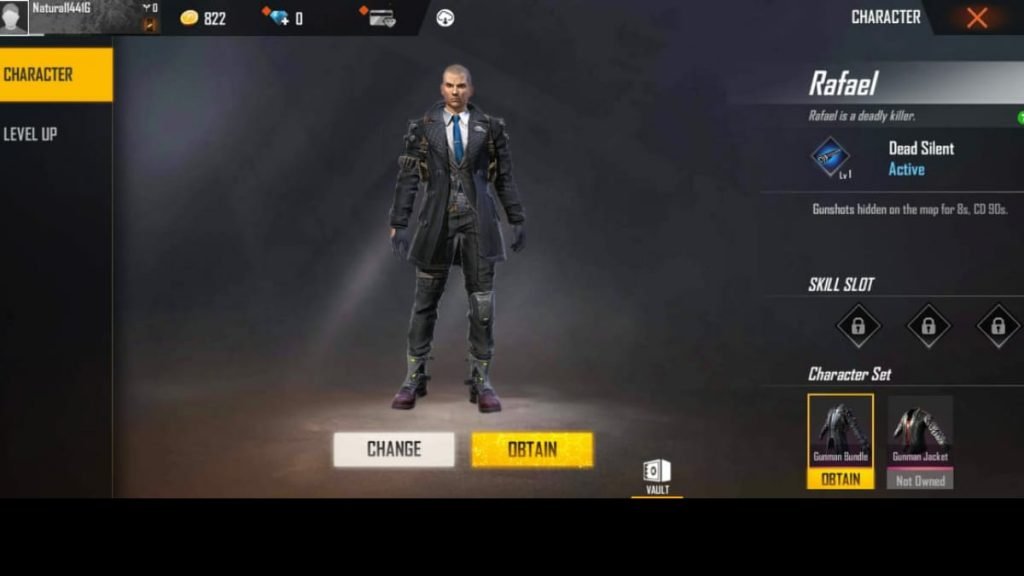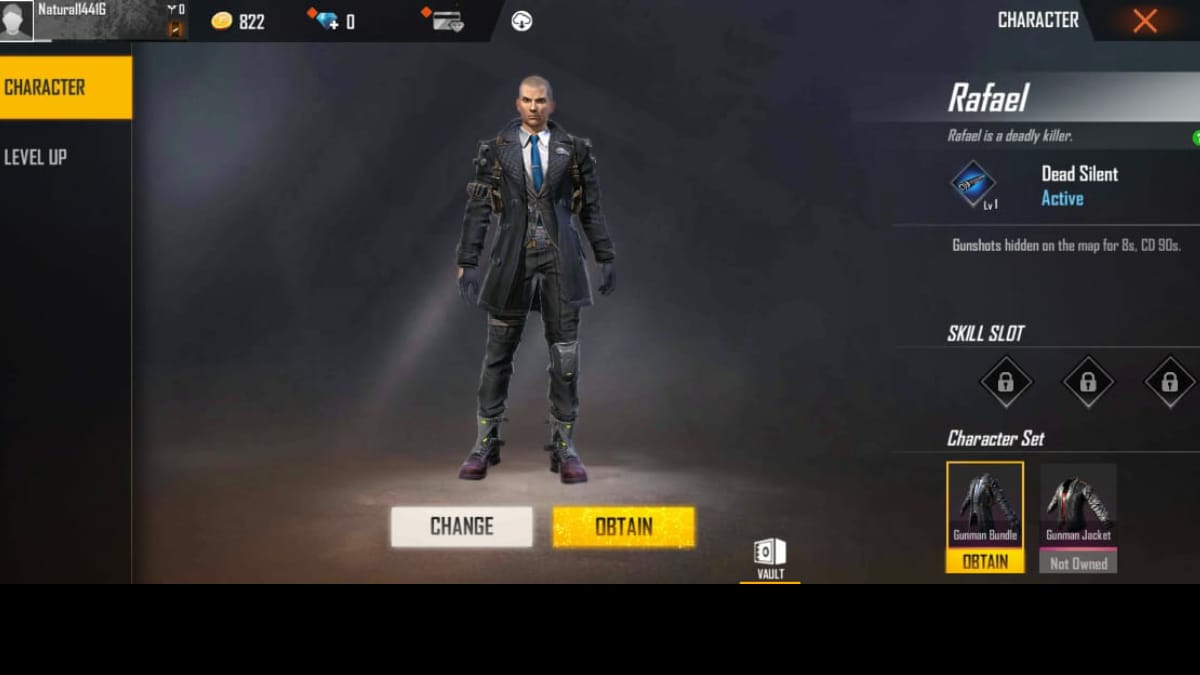 The first female character with active ability in the game is "Rafael" her in-game description says that she is a robot made with modern technologies. He had an active skill "Dead Silent". His active ability at level 1 will not reveal player's position in mini-map for 8 seconds and has a countdown of 90 seconds.
At it's max ability (level 6) the player's position will not reveal it's position to enemies for 8 seconds and has a reduced cooldown of 40 seconds.
Related – Frontal Gaming vs Dev Alone Who Has Better Stats In Free Fire In June 2021?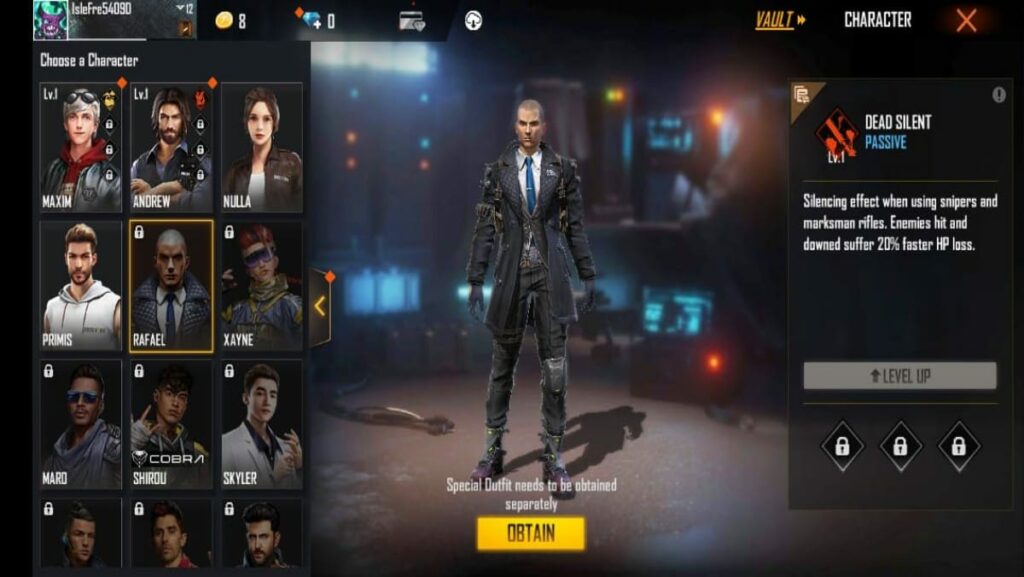 This active skill was turned into a new passive skill in the latest OB27 update. In the new skill "Dead silent" is transformed into a yielding ability after the release. When snipers and marksman rifles are used, this enables a silencing effect. Additionally, the enemy suffers a faster HP loss by 20% at level 1.
At it's max ability players (level 6) the knocked enemy suffers a faster HP loss by 45%.
With this change in the ability of Rafael players are using him more as it's ability is very useful in the Squad and Duo modes of Battle Royale and Clash Squad games. This resulted in an increased liking to his skill and now players use his skill in-game to gain advantage in close quarters and use it on the battlefield to gain upper hand on their enemies.
Follow our Instagram handle to participate in huge DJ Aloks Giveaway and to stay updated with every latest news of gaming and eSports scene.
Also Read – Free Fire Becomes 5th Most Downloaded Game On Google Play Store In May 2021