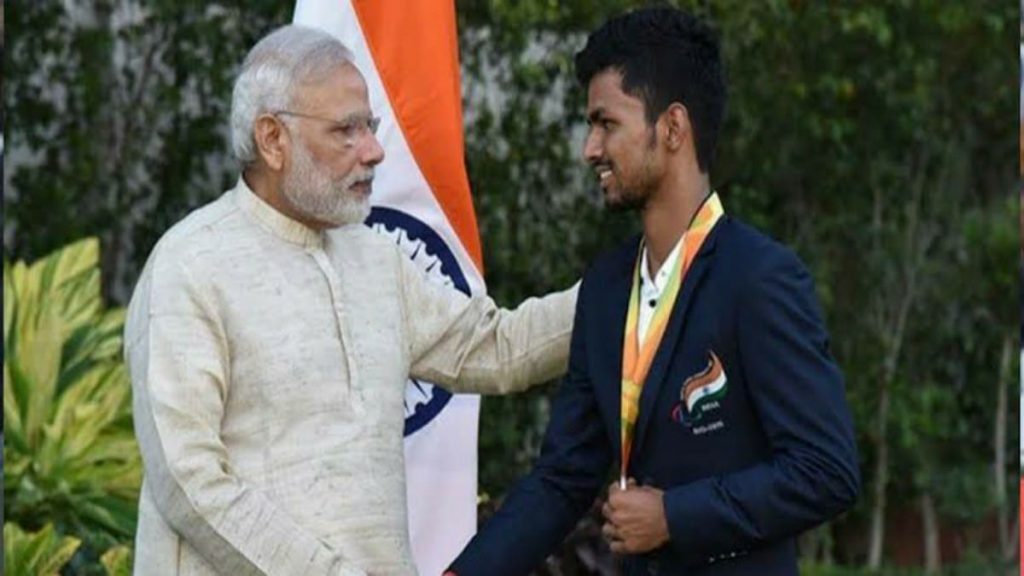 In an exclusive interview with us today, Varun Bhati, a professional para high jumper who hails from Uttar Pradesh, talked about how he believed in himself to pursue his Olympic dreams.
Bhati was just six months old when he consumed a wrong polio dosage, which gave him a lifelong T-42 syndrome. Life was tough for him in the early days, but eventually, he found out his interest in sports. He started playing basketball but his interests gradually shifted more towards High jump.
He received major attention in the year 2012, When he registered the 'A' qualification mark for the 2012 Summer Paralympic Games in London. Although, he could not make the cut due to the lack of slots.
A much-needed breakthrough for Varun came up when he got the call for 'The China Open Athletics Championship' in the year 2014. And guess what, he made the most of this opportunity, as he won a gold medal there. This win marked the rise of an unstoppable 'Athlete Varun Bhati'.
Next came the Rio Olympics and glory was waiting for him to knock the door down, Bhati won the bronze medal there and captured the eyes of the whole country. Due to the performance of this caliber, the Government Of India Awarded him with the prestigious 'Arjuna Award', which was followed by numerous cash prizes.
During this interaction of us with Bhati, he talks about what was his childhood like, what were his dreams and how he managed to live them.
Here is an excerpt of the interview: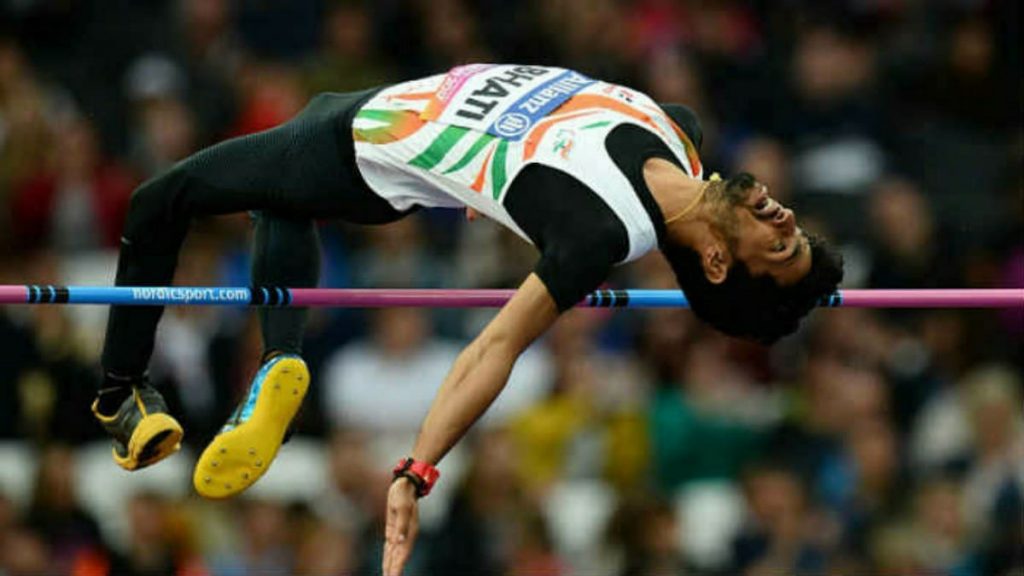 Q. What Inspired You to Take Up Sports?
Varun: I was fond of BASKETBALL, I just saw my seniors playing it and found it very fascinating…..I picked up the sport slowly and playing basketball got me into HIGH JUMP!
Q. Who were your role models for you, while growing up?
Varun: One and only, Michael Jordan.
Q. What challenges came your way being a Para-Athlete?
Varun: The only challenge I have faced was from the state where I belonged, UTTAR PRADESH. They didn't supported me and they don't even have any Sports Policies for Para- Athletes.
Q. Who supported you the most then?
Varun: My Family. It would have been impossible for me to achieve anything without family's support.
Q. Have you ever felt discriminated?
Varun: Untill now, nothing that I know of.
Q. High Jump is often considered as a Talent Indentification game than a Talent Development one, Keeping that in mind, What has been your training regime?
Varun: High jump is a spectacular event, people love to watch it and I think it's the most technical one too. Basically, Strength training and Polymetrics keeps me going in high jump!
Q. Arjuna Award or Rio 2016, Best Moment?
Varun: RIO 2016, Anytime!
Q. According to you, what's the future of Para-Athletes in India?
Varun: Para-Athletes are doing marvellously well and we have been improving in every competition. Our medal tally going high. I personally belive that future belongs to those who believe in the beauty of their dreams.
Q. Tokyo 2020 has been postponed now, What's your take on this?
Varun: For me, Yes! its a plus point as I am going through an injury, but there are athletes who have been waiting for it since past 4 years, feel bad for them.
Q. Any message for the readers ?
Varun: Stay Strong no matter what failures come in, Failures give you Experience & Experience wins you the War! Focus should be on the War not on winning the small battles.
No doubts, whatsoever that Varun is not only a Paralympic Champion and an Arjuna awardee. But, he is also A Fighter, A Winner.
Also Read: 'MS Dhoni's CWC final knock motivated me in life and saved me from hopelessness' – CSK Super-fan Saravanan Hari opens up on MS Dhoni and CSK | Firstsportz Exclusive