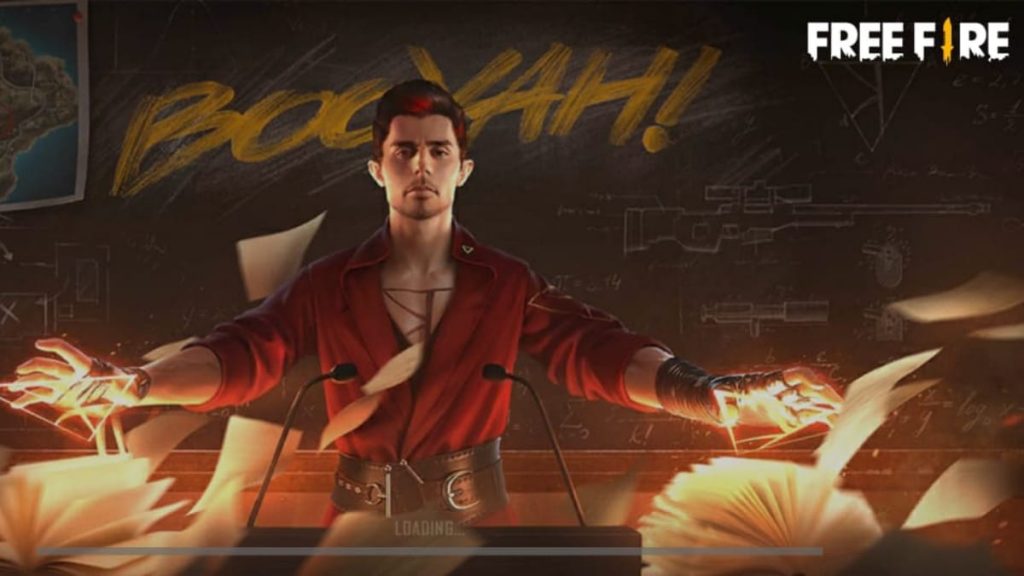 After the ban of PUBG Mobile the developer of the Free Fire has tried to make it more appealing and the game more interesting by showing an extensive collection of gun skins, outfits, and more. Season 29 has launched and just the beginning the developer has come out with exclusive events and prizes.
Players are already happy with the "Anubis legend II" Elite pass of Free Fire. Today I will discuss about one such event "Flaming Fist" available in PLINKO 2.0.
The event will be active from October 5th to 11th October 2020.
The flaming fist skin was teased by Developer on social media handles last week. This post went trending and created curiosity in all players. Flaming fist is a cosmetic item, and does not possess any special impute.
How to obtain Flaming Fist skin: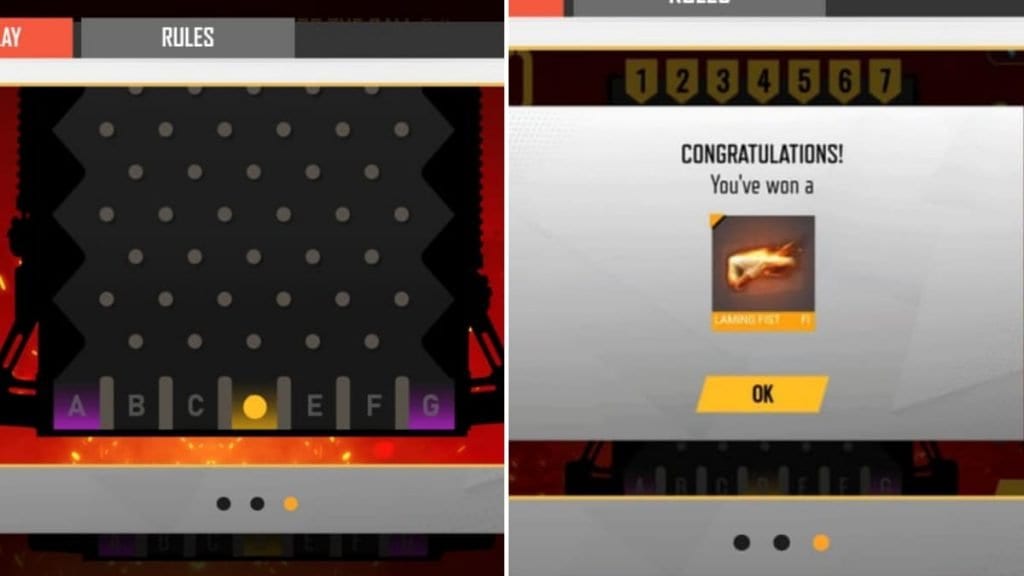 As mentioned, the skin is available for limited period time and can be availed from Plinko 2.O event
There are three types of prizes than can be won- Basic, Premium and Grand. The special rewards are dropped at specific draws.
Users will win the grand reward as the "Flaming Fist". Before you reach the grand reward there are many other rewards
The first ball is available at free of cost. In order to buy more balls, you need to spend Diamonds in game. You get a special reward for every 5th, 10th and 20th ball (Grand Prize).
Rules to Play Plinko 2.0: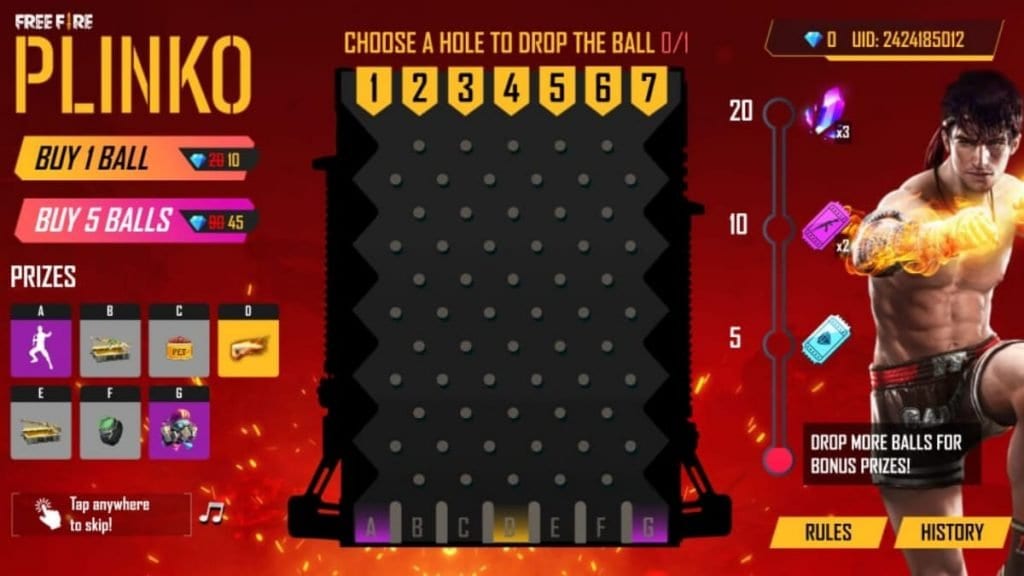 Firstly, buy balls using diamonds. Secondly chose a point to drop the balls and play the event.
Thirdly cost of one ball is 20 diamonds and five of them cost 90 diamonds. The prize depends on your luck/fortune.
Also Read: How to unlock every item in Garena Free Fire Hacker's Store