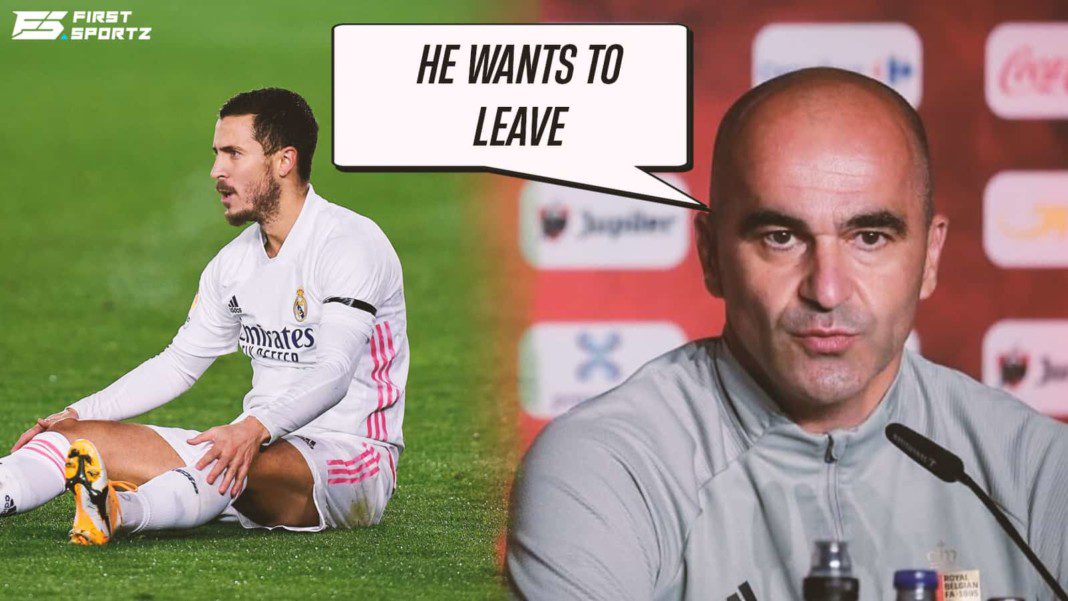 Belgium manager, Roberto Martinez has made a bold statement regarding his star forward Eden Hazard, hinting that the 30-year old forward might not be enjoying his time at Real Madrid. Hazard has failed to live up to his true potential after making the 100 million pounds switch to Real Madrid from Chelsea.
Roberto Martinez has claimed that Hazard is sad in terms of football after the Belgian has spent a lot of time on the sidelines this year on the bench. Los Blancos boss Carlo Ancelotti has preferred to use the in-form Vinicius Jr. in place of Eden hazard, and therefore despite being fit he has had very little game time.
Will Eden Hazard leave Real Madrid this summer?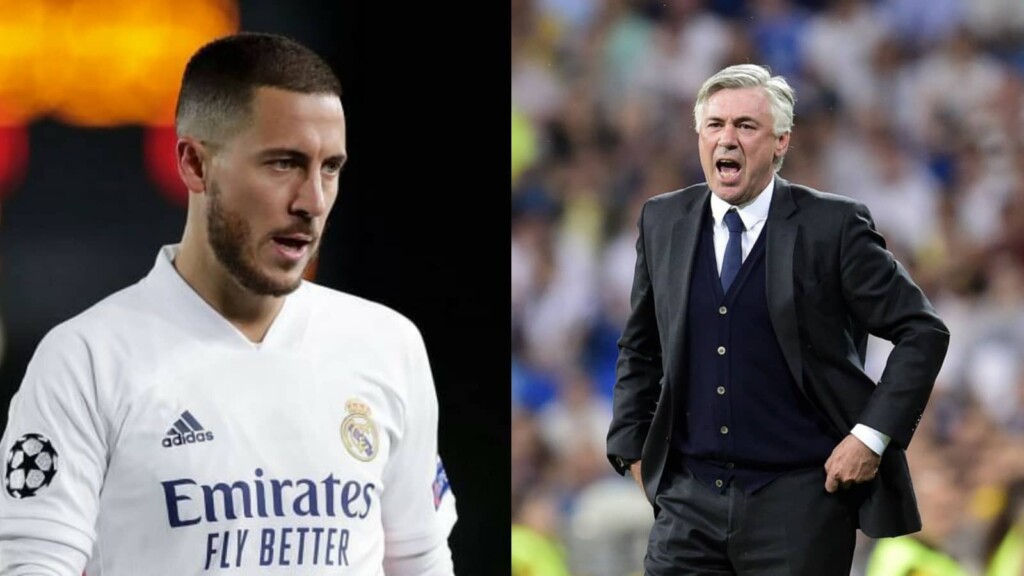 "Hazard is medically in his best moment since he arrived at Real Madrid," Martinez said on COPE's show El Partidazo.
"He is sad in football terms, this is the first time that he is experiencing this situation. He is a player who has always led winning projects and now he doesn't have that role, but he is a footballer of exceptional talent and that is never lost, you have to have faith in him."
Hazard only played a mere 60 minutes in Belgium's recent international fixtures and also returned early to Madrid in order to train with his clubmates.
Hazard has started only 4 of Real's 12 La Liga games, and a lot of speculation has been made regarding his future at the club. A potential move back to the Premier League hasn't been ruled out as well, with clubs like Newcastle United and his former club Chelsea reportedly waiting in the wings to sign the forward next summer.
Also Read: Dutch footballer charged with attempted manslaughter