Former Manchester United player, Morgan Schneiderlin made the headlines recently as he tied the knot with his girlfriend Camille. It was later revealed how the two met and the different lives they led, especially when it came to their financial security.
Morgan Schniederlin spent 7 years at Southampton becoming a formidable midfielder under the tutelage of Ronald Koeman. His performances convinced then manager Luis Van Gaal to sign the player for Manchester United for a fee of €35 million.
Signing for United meant that Schniederlin was making a cool £100,000/week and that's when he met Camille who worked at a clothes shop making just £10/hour. The duo have been dating ever since and recently tied the knot.
Also Read: USWNT star Alex Morgan posts adorable vacation pics on Instagram after recently winning the CONCACAF finals MVP
"I regretted it very quickly" – Schniederlin admits that leaving Manchester United was a mistake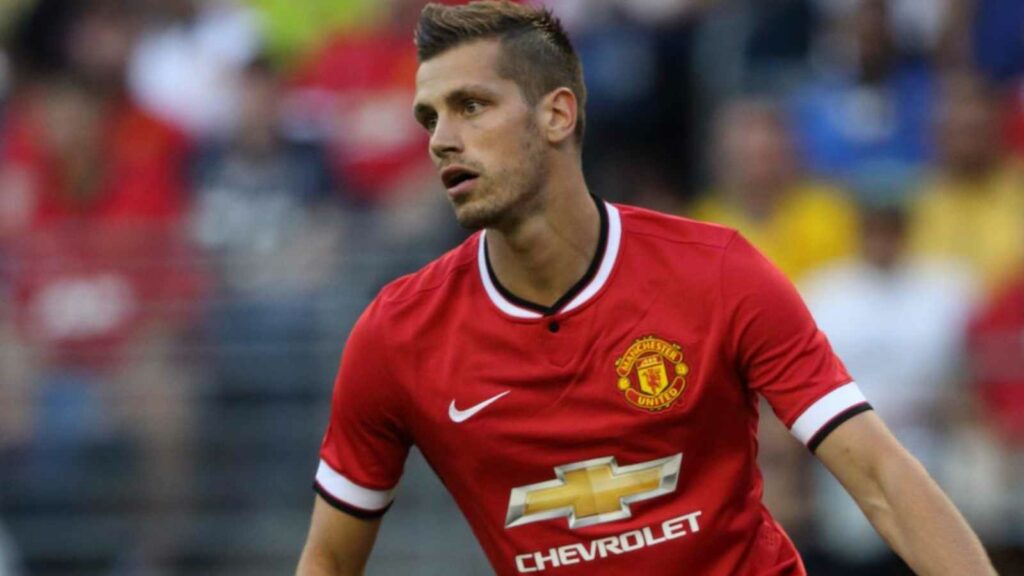 Morgan Schneiderlin became an instant starter at Manchester United under Louis van Gaal. He made 39 appearances in all competitions under the Dutchman. However, the arrival of Jose Mourinho the following season meant Scheiderlin was reduced to a bench role.
He spoke to L'Equipe earlier speaking about his departure from the club. He said, "I learned a lot from my departure from Manchester United."
"I had played 40 matches the previous season with Manchester. When I come back from the Euros, I take ten days off and I play very little for three, four months."
"Then, I have Ronald Koeman and Everton who are pushing hard to get me, every day, from October. I will remember it all my life: I should have played against Liverpool (October 17, 2016), starter, and the coach (Mourinho) comes to see me."
"He tells me he doesn't feel me inside the group. I tell him that indeed, with what has happened in the last three months, I am not in it and I want to go to Everton."
"I regretted it very quickly. Even if it went very well at Everton when you play for Manchester United, when you're at a club like that, it's not for a moment of doubt that you have to question everything."
Schniederlin now plays his trade in his home country for OGC Nice. He's been an integral part of the French outfit since joining in 2020.
Also Read: WATCH- Cristiano Ronaldo arrives at the Carrington with agent Jorge Mendes for final crunch talks with Manchester United
Do follow us on: Google News | Facebook | Instagram | Twitter
https://news.google.com/s/CBIwhuWAo00?sceid=IN:en&sceid=IN:en&r=11&oc=1
https://www.facebook.com/firstsportz/
https://www.instagram.com/firstsportz/