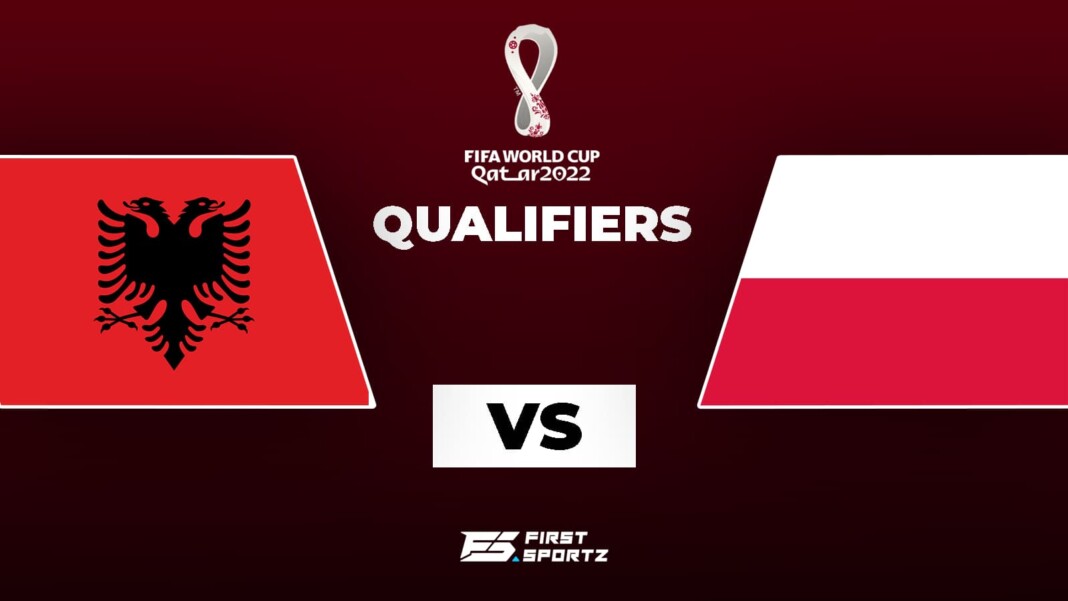 Albania take on Poland as both sides go to battle in a crucial second place tie in Group I at Tirana. Albania sit in second spot as of now with 15 points, while Poland are third with a point behind and looking for a win and leapfrog the hosts in second place.
Albania vs Poland: Preview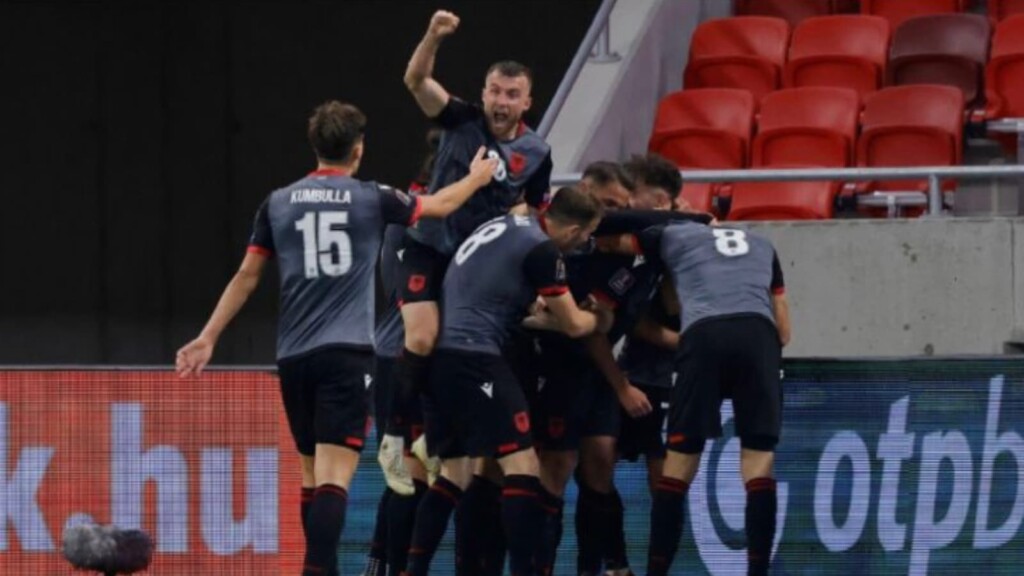 Albania kept their hopes of making it to the playoffs of the 2022 World Cup with a narrow 1-0 win over Hungary in the last game. Chelsea youngster Armando Broja came up clutch for his nation to score the winner in the 79th minute of the game, which now sets up a crucial mouth watering fixture in Group I when they go head to head against Poland.
A win for Edoardo Reja's men on Tuesday night will not only open a 4 point lead from 3rd place Poland but will also see them trail England by one point. With the win against Hungary, Albania have now made it three wins in three and also keeping clean sheets in all three games.
The visitors, Poland cruised past San Marino in their last game winning 5-0 on the night. Karol Swiderski's header and a Cristian Brolli own goal put Poland 2-0 up in the first half, while Tomasz Kedziora and substitutes Adam Buksa and Krzysztof Piatek made it a comfortable win over world's worst ranked nation. With both group fixtures against England out of the way Poland's chances of making it to the playoffs have boosted and a win against Albania seems on the cards. Poland were 4-1 victorious against Albania the last time these two nations met.
Albania vs Poland: Venue
Albania will host Poland at the Air Albania Stadium in Tirana, Albania. It was also called Arena Kombetare before. It has a total capacity of 22,500 seats.
Albania vs Poland: Match Timings
| | | |
| --- | --- | --- |
| Date | Time | Timezone |
| Tuesday, 12th October | 11:45 AM | PST |
| Tuesday, 12th October | 2:45 PM | ET |
| Tuesday, 12th October | 6:45 PM | GMT |
| Tuesday, 12th October | 7:45 PM | BST |
| Wednesday, 13th October | 12:15 AM | IST |
Albania vs Poland: Prediction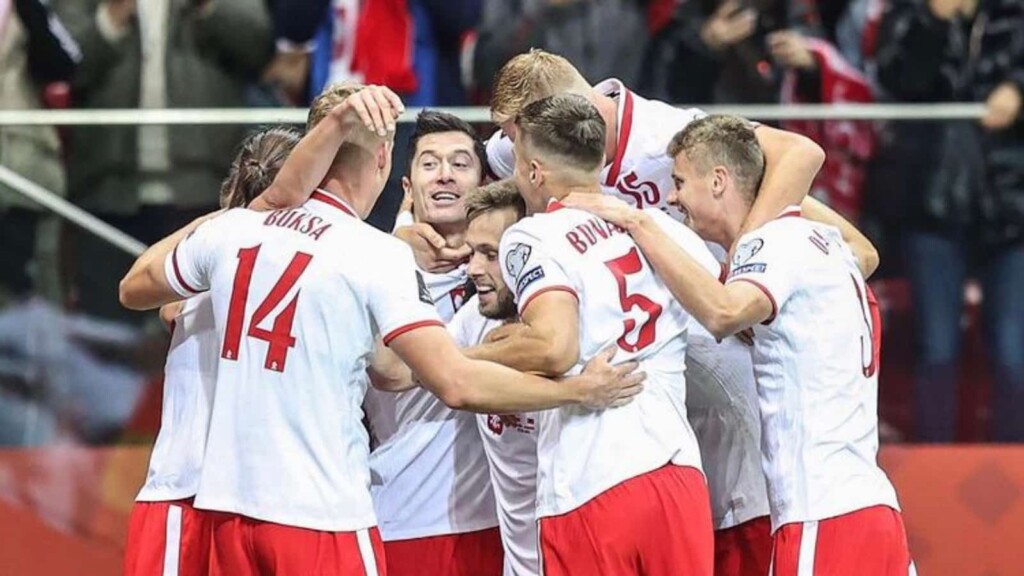 This may be a easy routine fixture for Paulo Sousa's men on paper, but Albania continue to defy expectation in World Cup Qualifying and are not an easy matchup at all. However a 4-1 win for the visitors against Albania last month will boost their chances of another win and take up the second spot in the group. Hence we predict a win for Poland in this game.
Albania vs Poland: Live Stream
| | |
| --- | --- |
| India | Jio TV, Sony Liv |
| Algeria | beIN SPORTS CONNECT |
| Angola | DStv Now, SuperSport Laliga ROA |
| Australia | Optus Sport |
| Austria | DAZN |
| Bahrain | beIN SPORTS CONNECT |
| Bangladesh | Sony LIV |
| Belgium | Eleven Sports 2 Belgium, Play Sports |
| Benin | SuperSport Laliga ROA |
| Bhutan | Sony LIV |
| Botswana | SuperSport Laliga ROA, DStv Now |
| Brazil | GUIGO, Estádio TNT Sports |
| Burkina Faso | DStv Now, SuperSport Laliga ROA |
| Burundi | DStv Now, SuperSport Laliga ROA |
| Cameroon | DStv Now, SuperSport Laliga ROA |
| Cape Verde | SuperSport Laliga ROA, DStv Now |
| Central African Republic | SuperSport Laliga ROA |
| Chad | beIN SPORTS CONNECT, DStv Now, SuperSport Laliga ROA |
| China | PPTV Sport China, iQiyi |
| Comoros | SuperSport Laliga ROA |
| Congo | SuperSport Laliga ROA, DStv Now |
| Costa Rica | Sky HD |
| Cote D'Ivoire | DStv Now, SuperSport Laliga ROA |
| Czech Republic | Sport 1 CZ/SK, DIGI GO |
| Denmark | Canal 9 Denmark, discovery+, Eurosport Player Denmark |
| Djibouti | beIN SPORTS CONNECT, DStv Now |
| Dominican Republic | Sky HD |
| Egypt | beIN SPORTS CONNECT |
| El Salvador | Sky HD |
| Equatorial Guinea | DStv Now, SuperSport Laliga ROA |
| Eritrea | SuperSport Laliga ROA, DStv Now |
| Estonia | TV3 Sport 2 |
| Ethiopia | SuperSport Laliga ROA, DStv Now |
| Finland | V Sport Urheilu, Elisa Viihde Viaplay |
| France | L'Equipe Web |
| Gabon | DStv Now, SuperSport Laliga ROA |
| Gambia | SuperSport Laliga ROA, DStv Now |
| Germany | DAZN |
| Ghana | SuperSport Laliga ROA, DStv Now |
| Greece | Cosmote Sport 7 HD |
| Guatemala | Sky HD |
| Guinea | SuperSport Laliga ROA, DStv Now |
| Guinea-Bissau | SuperSport Laliga ROA, DStv Now |
| Honduras | Sky HD |
| Hong Kong | 603 HD 603 |
| Iceland | Stöð 2 Sport 2 |
| Indonesia | Mola TV App, mola.tv, Mola TV |
| International | UEFA.tv |
| Iran | beIN SPORTS CONNECT |
| Iraq | beIN SPORTS CONNECT |
| Ireland | SKY GO Extra, Sky Sports Red Button |
| Israel | Sport 2 |
| Japan | DAZN |
| Jordan | beIN SPORTS CONNECT |
| Kenya | DStv Now, SuperSport Laliga ROA |
| Korea Republic | SPOTV |
| Kuwait | beIN SPORTS CONNECT |
| Latvia | TV3 Sport 2 |
| Lebanon | beIN SPORTS CONNECT |
| Lesotho | DStv Now |
| Liberia | DStv Now, SuperSport Laliga ROA |
| Libya | beIN SPORTS CONNECT |
| Lithuania | TV3 Sport 2 |
| Luxembourg | Eleven Sports 2 Belgium |
| Macau | iQiyi |
| Madagascar | SuperSport Laliga ROA, DStv Now |
| Malawi | DStv Now, SuperSport Laliga ROA |
| Maldives | Sony LIV |
| Mali | SuperSport Laliga ROA, DStv Now |
| Mauritania | beIN SPORTS CONNECT, DStv Now |
| Mauritius | SuperSport Laliga ROA, DStv Now |
| Mexico | Sky HD, Blue To Go Video Everywhere |
| Morocco | beIN SPORTS CONNECT |
| Mozambique | SuperSport Laliga ROA, DStv Now |
| Namibia | SuperSport Laliga ROA, DStv Now |
| Nepal | Sony LIV |
| Netherlands | Ziggo Sport Voetbal |
| Nicaragua | Sky HD |
| Niger | DStv Now, SuperSport Laliga ROA |
| Nigeria | SuperSport Laliga Nigeria, DStv Now |
| Norway | TV 2 Norway, TV 2 Play |
| Oman | beIN SPORTS CONNECT |
| Pakistan | Sony LIV |
| Palestinian Territory | beIN SPORTS CONNECT |
| Panama | Sky HD |
| Poland | IPLA, Polsat Sport Premium 4 |
| Portugal | Sport TV4, Sport TV Multiscreen |
| Qatar | beIN SPORTS CONNECT |
| Russia | Match! Football 3, Sportbox.ru, matchtv.ru |
| Rwanda | SuperSport Laliga ROA |
| Sao Tome And Principe | SuperSport Laliga ROA |
| Senegal | SuperSport Laliga ROA, DStv Now |
| Seychelles | DStv Now, SuperSport Laliga ROA |
| Sierra Leone | SuperSport Laliga ROA, DStv Now |
| Slovakia | Sport 1 CZ/SK, DIGI GO |
| Somalia | beIN SPORTS CONNECT |
| South Africa | SuperSport Laliga, DStv App |
| South Sudan | SuperSport Laliga ROA, beIN SPORTS CONNECT, DStv Now |
| Sri Lanka | Sony LIV |
| Sudan | DStv Now, beIN SPORTS CONNECT |
| Swaziland | SuperSport Laliga ROA, DStv Now |
| Sweden | TV12 Sweden, C More Sweden, C More Fotball |
| Switzerland | TV24, DAZN |
| Syria | beIN SPORTS CONNECT |
| Tanzania | SuperSport Laliga ROA, DStv Now |
| Timor-Leste | mola.tv, Mola TV |
| Togo | SuperSport Laliga ROA, DStv Now |
| Tunisia | beIN SPORTS CONNECT |
| Uganda | DStv Now, SuperSport Laliga ROA |
| Ukraine | Futbol 1, OLL.tv, footballua.tv |
| United Arab Emirates | beIN SPORTS CONNECT |
| United Kingdom | Sky Sports Red Button, SKY GO Extra |
| United States | TUDN App, TUDNxtra, TUDN.com, ESPN+ |
| Yemen | beIN SPORTS CONNECT |
| Zambia | SuperSport Laliga ROA |
| Zimbabwe | DStv Now, SuperSport Laliga ROA |
Also read: 2022 World Cup Qualifiers: England vs Hungary Live Stream, Preview and Prediction