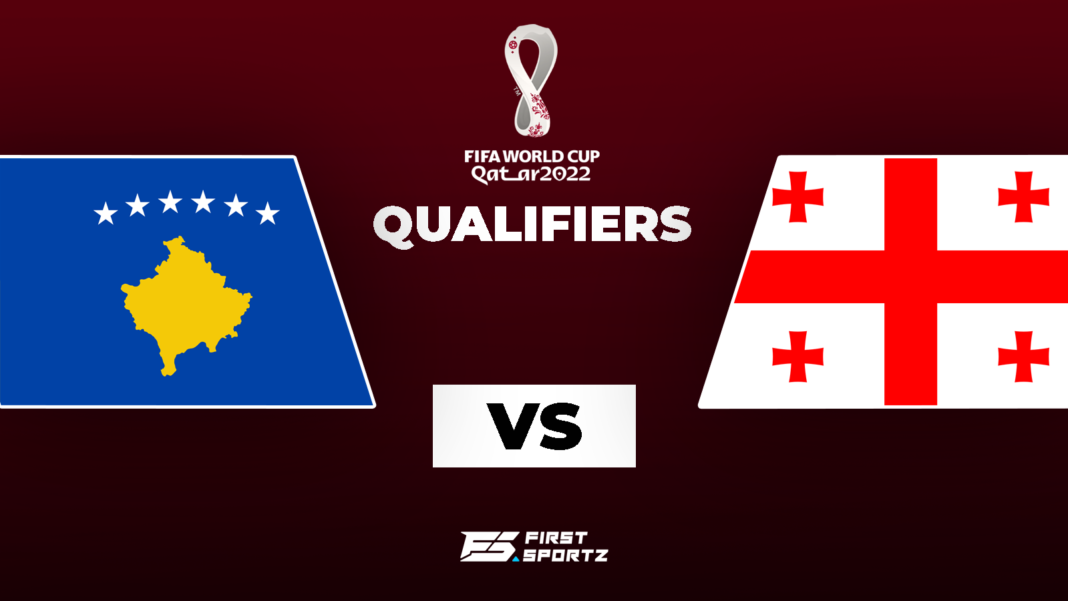 Bottom two teams in Group B go face to face as Kosovo welcome Georgia at the Fadil Vokrri Stadium on Tuesday 12th October. Ahead of Kosovo vs Georgia here is our Live Stream, Preview and Prediction details.
Kosovo vs Georgia: Preview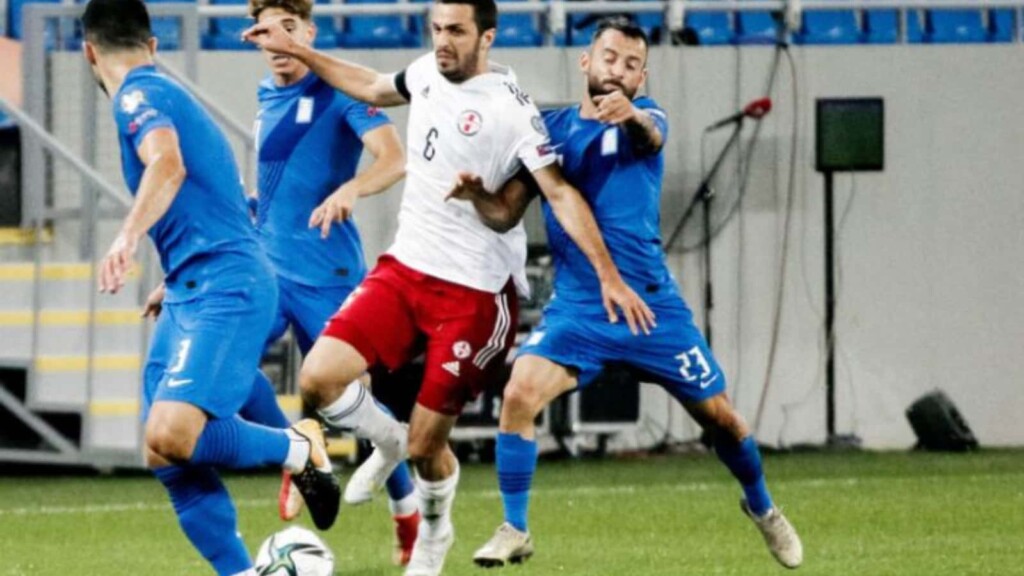 Kosovo travelled to Sweden looking for their second win of the qualifying campaign but the Sweden a bit too much as they were beaten 3-0 on the night. A Emil Forsberg penalty put the hosts forward before a spectacular strike from youngster Alexander Isak and substitute Robin Quaison added their name to the scoresheet in the second half to secure all three points for Sweden. Kosovo are fourth in the table with just 4 points from their six games played.
The visitors Georgia are sitting bottom of the group with just one point registered from their first six qualifying games. Georgia were unfortunate to lose 2-0 to Greece in their last game as they were on their way to earn a point until Guram Giorbelidze's handball gave Greece a penalty in the 90th minute with Anastasios Bakasetas making no mistake from the spot. Second half substitute Dimitris Pelkas added a second in the 95th to completely kill the game and make sure pf the three points for Greece. Georgia have now failed to score in their last three group games and were also beaten by Kosovo 1-0 when these two sides met last time.
Kosovo vs Georgia: Venue
Kosovo will host Georgia at the Fadil Vokrri Stadium in Prishtina, Kosovo. It is the home ground of FC Prishtina and Kosovo national football team. It was formerly known as Prishtina City Stadium and has a total capacity of 13,500 seats.
Kosovo vs Georgia: Match Timings
| | | |
| --- | --- | --- |
| Date | Time | Timezone |
| Tuesday, 12th October | 11:45 AM | PST |
| Tuesday, 12th October | 2:45 PM | ET |
| Tuesday, 12th October | 6:45 PM | GMT |
| Tuesday, 12th October | 7:45 PM | BST |
| Wednesday, 13th October | 12:15 AM | IST |
Kosovo vs Georgia: Prediction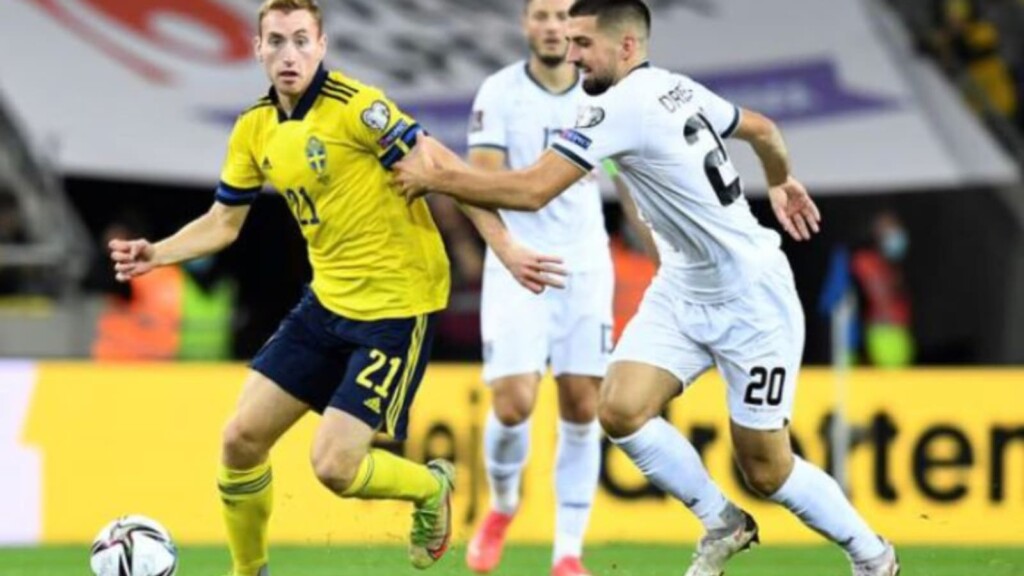 Georgia's performance against Greece was encouraging despite their loss, on the other hand Kosovo found it difficult to get a hold in the game for large spells against Sweden. However Kosovo will look for another win against Georgia on Tuesday. However we predict a draw in this game with the points being shared between the two nations.
Kosovo vs Georgia: Live Stream
| | |
| --- | --- |
| India | Sony LIV, JioTV |
| Angola | SuperSport Variety ROA, DStv Now |
| Anguilla | ESPNPlay Caribbean |
| Antigua and Barbuda | ESPNPlay Caribbean |
| Aruba | ESPNPlay Caribbean |
| Australia | Optus Sport |
| Austria | DAZN |
| Bangladesh | Sony LIV |
| Barbados | ESPNPlay Caribbean |
| Belize | ESPNPlay Caribbean |
| Benin | SuperSport Variety ROA |
| Bhutan | Sony LIV |
| Botswana | DStv Now, SuperSport Variety ROA |
| British Virgin Islands | ESPNPlay Caribbean |
| Burkina Faso | DStv Now, SuperSport Variety ROA |
| Burundi | SuperSport Variety ROA, DStv Now |
| Cameroon | DStv Now, SuperSport Variety ROA |
| Cape Verde | SuperSport Variety ROA, DStv Now |
| Cayman Islands | ESPNPlay Caribbean |
| Central African Republic | SuperSport Variety ROA |
| Chad | DStv Now, SuperSport Variety ROA |
| Comoros | SuperSport Variety ROA |
| Congo | DStv Now, SuperSport Variety ROA |
| Cote D'Ivoire | SuperSport Variety ROA, DStv Now |
| Cuba | ESPNPlay Caribbean |
| Cyprus | Cytavision on the Go, Cytavision Sports 7 |
| Denmark | discovery+, Eurosport Player Denmark |
| Djibouti | DStv Now |
| Dominica | ESPNPlay Caribbean |
| Dominican Republic | ESPNPlay Caribbean |
| Equatorial Guinea | SuperSport Variety ROA, DStv Now |
| Eritrea | DStv Now, SuperSport Variety ROA |
| Ethiopia | SuperSport Variety ROA, DStv Now |
| Finland | Elisa Viihde Viaplay |
| Gabon | SuperSport Variety ROA, DStv Now |
| Gambia | SuperSport Variety ROA, DStv Now |
| Germany | DAZN |
| Ghana | DStv Now, SuperSport Variety ROA |
| Grenada | ESPNPlay Caribbean |
| Guadeloupe | ESPNPlay Caribbean |
| Guinea | DStv Now, SuperSport Variety ROA |
| Guinea-Bissau | DStv Now, SuperSport Variety ROA |
| Haiti | ESPNPlay Caribbean |
| Honduras | ESPNPlay Caribbean |
| Hong Kong | 603 HD 603 |
| Indonesia | mola.tv, Mola TV App, Mola TV |
| International | UEFA.tv |
| Ireland | Sky Sports Red Button, SKY GO Extra |
| Israel | Sport 3 |
| Jamaica | ESPNPlay Caribbean |
| Japan | DAZN |
| Kenya | SuperSport Variety ROA, DStv Now |
| Lesotho | DStv Now |
| Liberia | SuperSport Variety ROA, DStv Now |
| Madagascar | SuperSport Variety ROA, DStv Now |
| Malawi | SuperSport Variety ROA, DStv Now |
| Maldives | Sony LIV |
| Mali | SuperSport Variety ROA, DStv Now |
| Martinique | ESPNPlay Caribbean |
| Mauritania | DStv Now |
| Mauritius | DStv Now, SuperSport Variety ROA |
| Montserrat | ESPNPlay Caribbean |
| Mozambique | DStv Now, SuperSport Variety ROA |
| Namibia | SuperSport Variety ROA, DStv Now |
| Nepal | Sony LIV |
| Niger | DStv Now, SuperSport Variety ROA |
| Nigeria | DStv Now, SuperSport Variety Nigeria |
| Norway | TV 2 Play |
| Pakistan | Sony LIV |
| Puerto Rico | ESPNPlay Caribbean |
| Russia | Russia 1 |
| Rwanda | SuperSport Variety ROA |
| Saint Barthelemy | ESPNPlay Caribbean |
| Saint Kitts and Nevis | ESPNPlay Caribbean |
| Saint Lucia | ESPNPlay Caribbean |
| Saint Martin | ESPNPlay Caribbean |
| Saint Vincent and the Grenadines | ESPNPlay Caribbean |
| Sao Tome And Principe | SuperSport Variety ROA |
| Senegal | DStv Now, SuperSport Variety ROA |
| Seychelles | DStv Now, SuperSport Variety ROA |
| Sierra Leone | DStv Now, SuperSport Variety ROA |
| Slovenia | ŠTV 1 |
| South Africa | SuperSport Variety, DStv App |
| South Sudan | DStv Now, SuperSport Variety ROA |
| Sri Lanka | Sony LIV |
| Sudan | DStv Now |
| Swaziland | DStv Now, SuperSport Variety ROA |
| Sweden | C More Sweden |
| Switzerland | DAZN |
| Tanzania | SuperSport Variety ROA, DStv Now |
| Timor-Leste | Mola TV, mola.tv |
| Togo | SuperSport Variety ROA, DStv Now |
| Trinidad and Tobago | ESPNPlay Caribbean |
| U.S. Virgin Islands | ESPNPlay Caribbean |
| Uganda | SuperSport Variety ROA, DStv Now |
| United Kingdom | SKY GO Extra, Sky Sports Red Button |
| United States | TUDN.com, ESPN+, TUDNxtra, TUDN App |
| Vietnam | myK + LIVE |
| Zambia | SuperSport Variety ROA |
| Zimbabwe | SuperSport Variety ROA, DStv Now |
Also read: 2022 World Cup Qualifiers: Ukraine vs Bosnia-Herzegovina Live Stream, Preview and Prediction