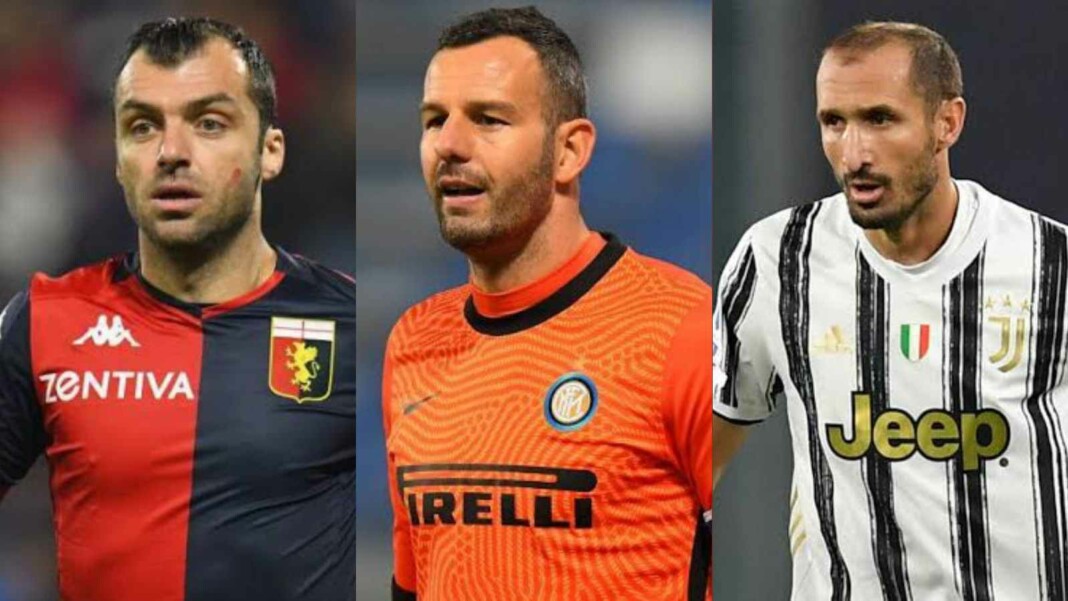 Italy is known for producing some of the most loyal footballers in the history of club football. Players who often join Italian clubs as a youngster build an emotional connection with the fans, and as a result decide to stay on and on at the club they love creating a legacy of their own.
Having said that, in this article, we take a look at the active Serie A players with most appearances in the league.
#5. Andrea Consigli- 415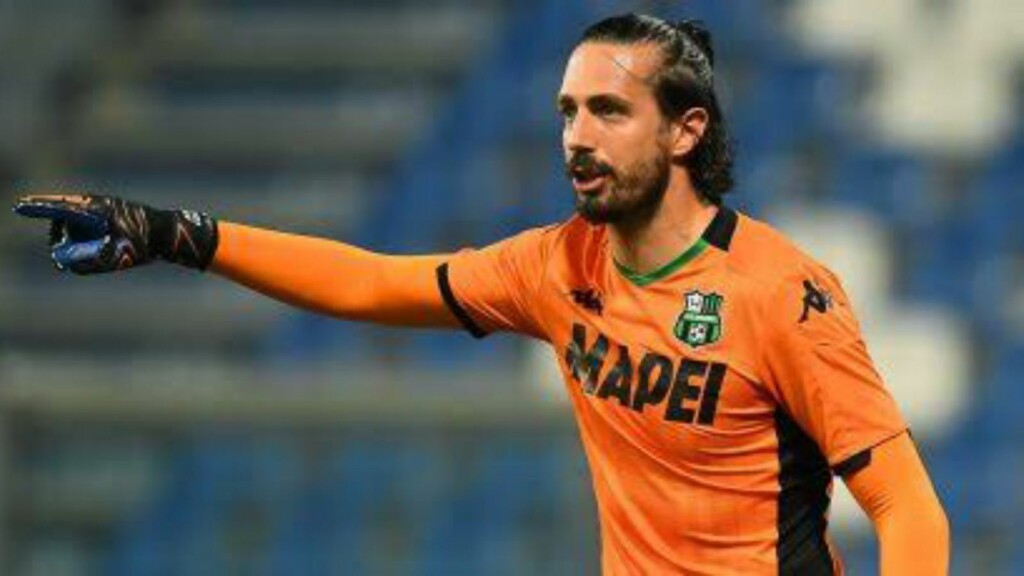 Andrea Consigli is an Italian keeper, who has spent his entire footballing career in Italy, having started as a youngster at Atalanta. The 34-year-old goalkeeper started his professional career at Atalanta and earned the goalkeeping position at the club after a couple of seasons since being promoted from the first team. He made a total of 153 appearances for them before leaving the club in 2014, after spending 6 long seasons with the first team.
He moved onto Sassuolo in 2014 and has been a constant figure in goal for the Serie A side making 262 appearances in the 7 seasons. In all, he has featured a total of 415 times in Serie A, which makes him fifth among the active players in the league with the most appearances.
#4. Giorgio Chiellini – 417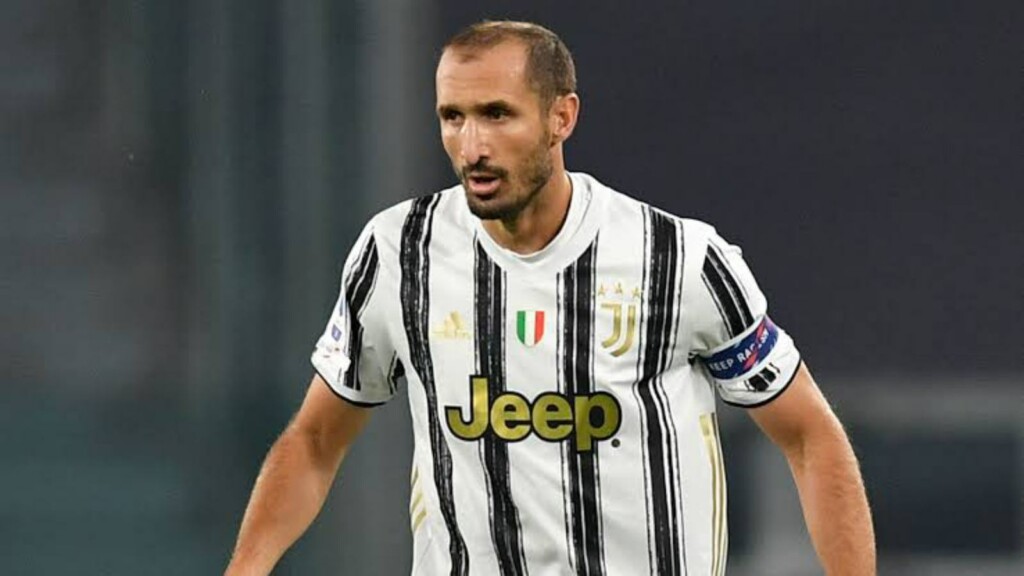 It is no surprise that veteran defender Giorgio Chiellini comes in at number 4 in the list of active players with the most appearances in Serie A. The Italian captain has also spent his entire club career in Italy. His first taste of the first division, came with Fiorentina in 2004, when he spent a season on loan at the club, making a total of 37 appearances in his debut season. The 37-year old has since gone on to become a Juventus legend playing a mammoth number of 380 matches to date in the White and Black of the Old Lady.
#3. Goran Pandev- 484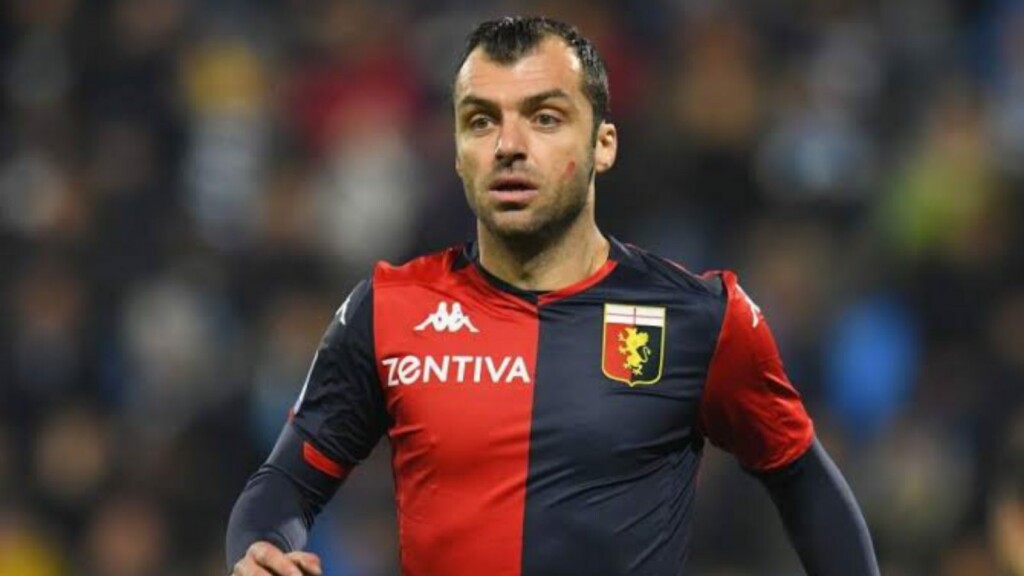 North Macedonia's biggest ever star, Goran Pandev has spent the majority of his club football career in Italy. Pandev started off his career Serie A journey with Ancona way back in the season of 2003/04. Since then he has gone on to pay for many Italian clubs in Lazio, Napoli, Inter Milan and Genoa- the club for which he currently features.
The North Macedonian's biggest moment arguably was in 2010, when he won the treble with Inter Milan. The 38-year old striker is in his 7th season with Genoa FC and has made 164 appearances for them, bringing his current appearance tally in Serie A to 484.
#2. Fabio Quagliarella – 511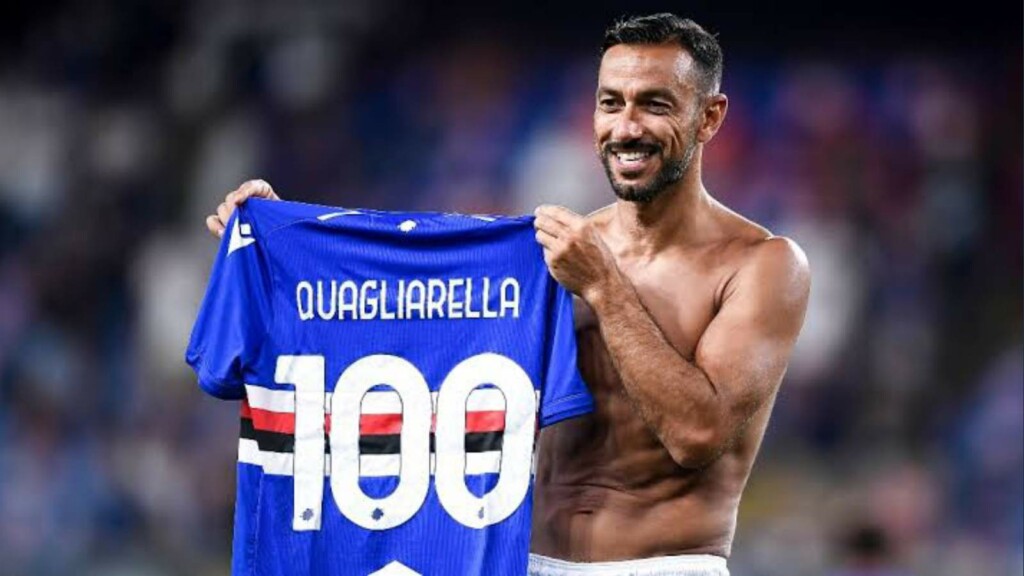 Fabio Quagliarella is the captain of the Serie A club, Sampdoria. The striker started his professional career at Torino, in the previous century but did not have a great career in Turin and spent a number of years on loan, playing in the second division of Italy. He returned to Serie A in 2005 playing for Ascoli. Since then he has been a constant in the Italian top-flight making a total of 511 appearances. He has played for Torino, Ascoli, Udinese, Napoli, Juventus and Sampdoria.
The forward's best moment personally has to be the 2018/19 season, in which he managed to win the Golden boot scoring 26 goals, beating out some of the best strikers in Italy. In all, he has scored 178 goals in his 22-year long career.
#1. Samir Handanovic- 527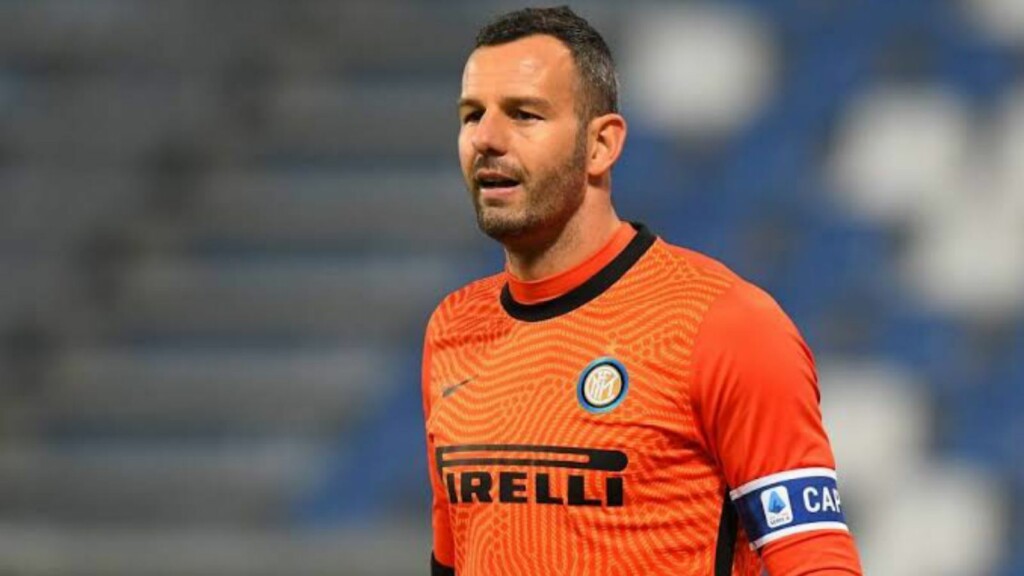 Probably the most underrated goalkeeper of modern times, Samir Handanovic has been donning the gloves for Inter Milan for as long as one can remember. The Slovenian international had also played 8 seasons at Udinese, before joining Milan in 2012. He has 182 appearances for Udinese from 2004-12 and also made a total of 4 appearances during his loan spells at Lazio and Treviso in the top division.
For Inter Milan, the 37-year old has made a mammoth 341 appearances and is the current club captain of the Nerazzurri. he won the first trophy of his career with Inter Milan ion 2020/21 winning the coveted Serie a title, putting an end to a long wait of 16 years.
Also Read: Barcelona offered chance to sign Neymar as PSG look to keep Mbappe