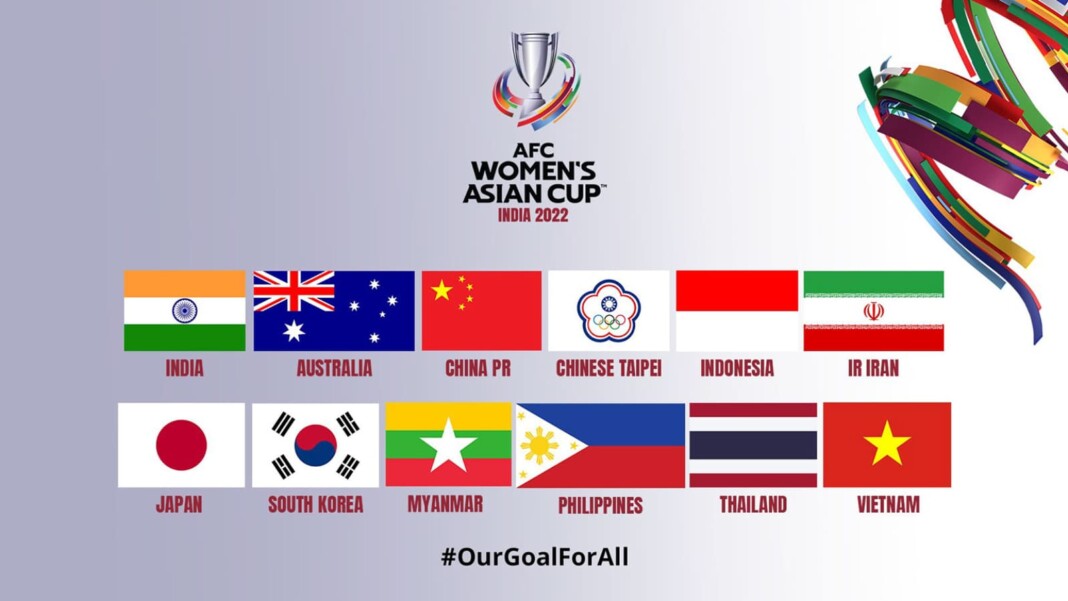 The AFC Women's Asian Cup 2022 has finally revealed the 3 groups in the competition after the Draw which took place in Kuala Lumpur on 28th October afternoon. The 19th edition of the competition had room for 8 teams but the 20th edition has witnessed an expansion as 12 teams will be playing in this campaign.
Teams and their Respective Groups
Group A: India, China PR, Chinese Taipei and IR Iran.
Group B: Australia, Thailand, Philippines and Indonesia.
Group C: Japan, Korea Republic, Vietnam and Myanmar.
The 12 teams in the competition were divided into 4 pots, Pot 1 included the host India alongside the defending Champion Japan and Australia. Pot 2 contained China PR who received direct entry into the tournament like Japan and Australia for being the top 3 teams in 2018 AFC Women's Asian Cup while other two teams included Thailand and Korea Republic.
Pot 3 contained the likes of Philippines, Vietnam and the Islamic Republic of Iran while the Pot 4 was occupied by Chinese Taipei, Myanmar and Indonesia.
Host Nations and Venue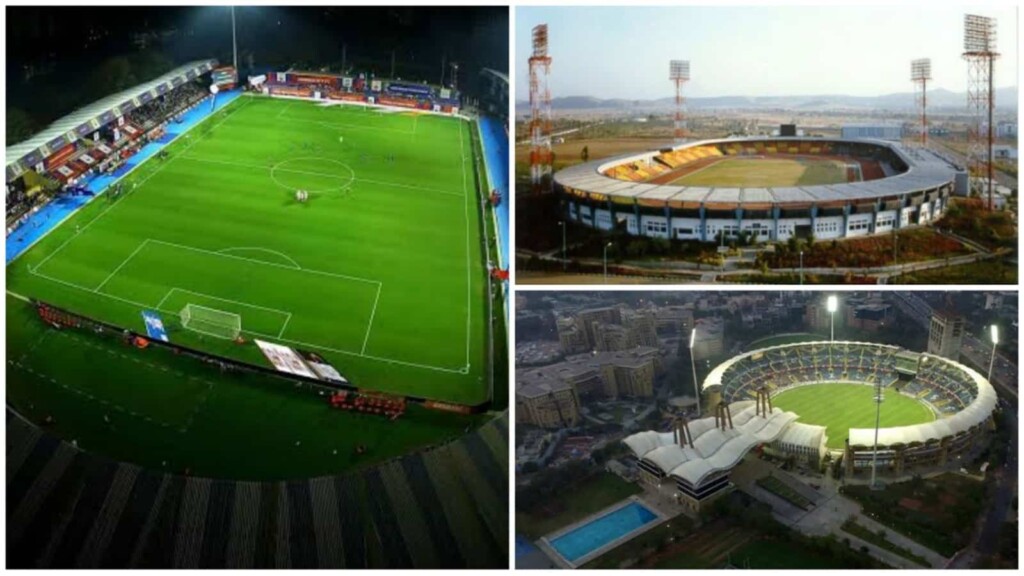 The 2022 AFC Women's Asian Cup will be hosted by India and the Venue for the competition will be Mumbai, Navi Mumbai and Pune as the competition looks to begin from the 20th of January and will end on 6th of February. For details on fixtures and match timings please stay tuned.
Indian Women's team to face tough competition ahead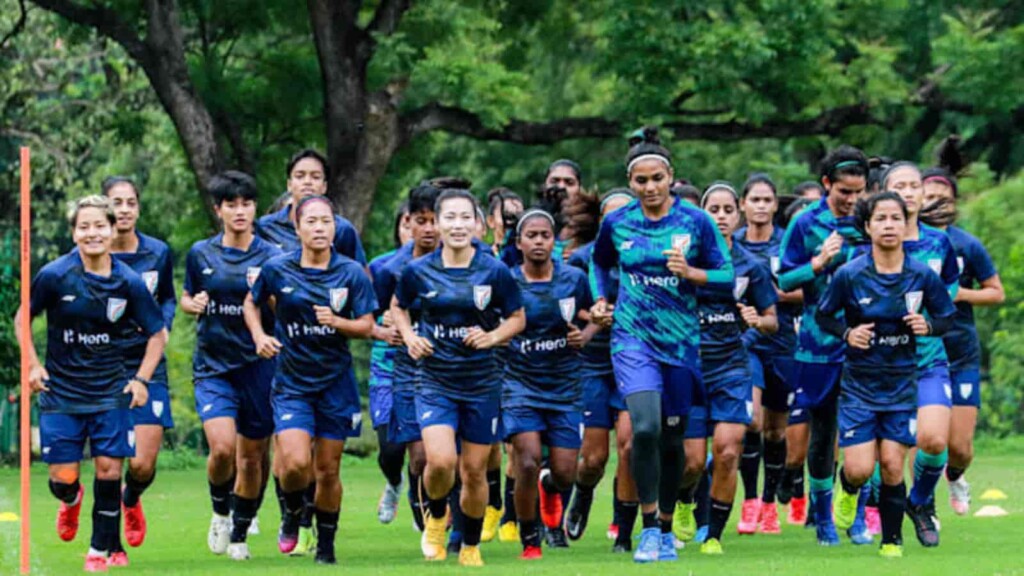 The Indian Women's team under the management of Thomas Dennerby will be looking to prepare themselves to provide the toughest of fight in the group stage of the competition as they are drawn to the toughest group of the lot.
India has never won the AFC Women's Asian Cup but they will look forward to check that on their list this year as they look strong in the friendlies having played 6, winning 3 and losing 3.
The top 5 teams in the competition will be receiving a direct entry into the 2023 FIFA World Cup while the next two best teams will receive a direct entry into the Inter Confederation Play offs.
Live Stream
There are no absolute details for the Live Streaming yet. So stay tuned for any further details which will be updated in the future.
Also Read: Breaking: FC Barcelona Coach Ronald Koeman Sacked after defeat against Rayo Vallecano