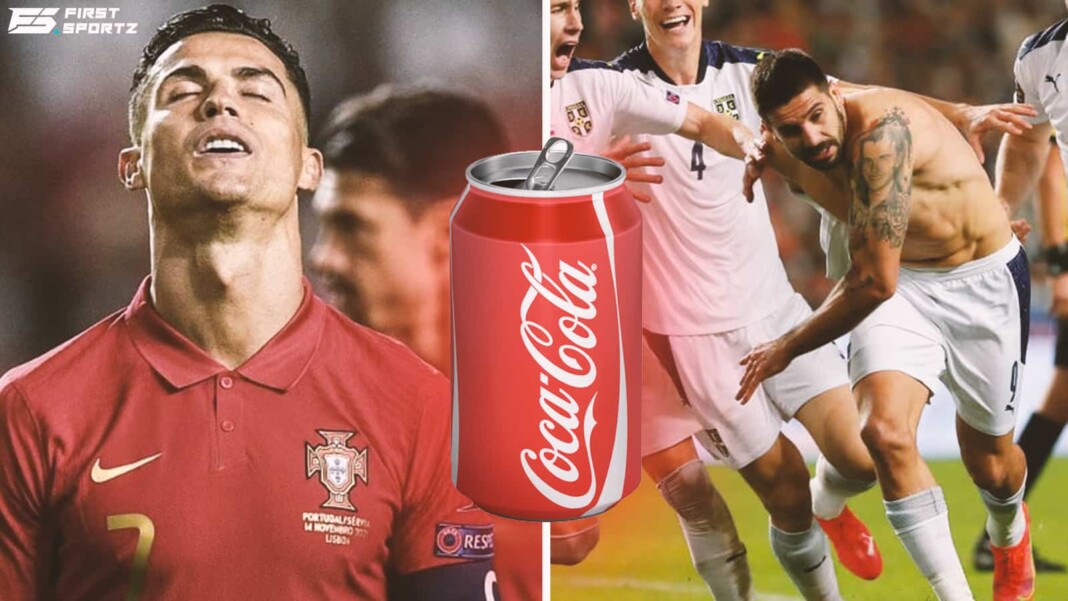 Nothing is going right for Cristiano Ronaldo at the moment. Not since the start of the 2021/22 season. The player has struggled to hit the top stride in the Premier League as well as in the international. Though he has scored some spectacular goals in the Champions League games to save Ole Gunnar Solskjaer's job, he has failed to turn up in the crucial games and big games. He was missing in the game against Liverpool and Manchester City.
The list doesn't stop here. The list continues as the player went on missing in the crucial game against Serbia in the World Cup qualifiers. He failed to score the goal whereas the team lost and is in jeopardy at the moment. Portugal failed to get the automatic qualification and will have to go through playoffs if they are to play in Qatar.
After scoring the goal in the dying embers of the game, Aleksandr Mitrovic was ecstatic. He not only made a big run to the corner flag in enjoyment, but he also completed a shithousery at the end of the game. With the goal, Serbia qualified for the mega event but star-studded Portugal have question marks over them.
Here is the complete shithousery video of Aleksandr Mitrovic. Watch!
Previously, in Euro 2020, Cristiano Ronaldo had kept the Coca Cola bottle aside. The Coca Cola share price fell hugely when the player performed the act.
Though it was not explicitly due to the incident, but it also contributed to the cause. Here is how the fans reacted post game with their celebration:
Aleksandr Mitrovic is having a great season at the club level as well. The player has already scored 20 goals and is the top goalscorer in the Sky Bet Championship. Also, he is on course to join the Premier League with Fulham looking to get promoted to the English top-flight. With Serbia in the World Cup, there is nothing left that he could have asked for.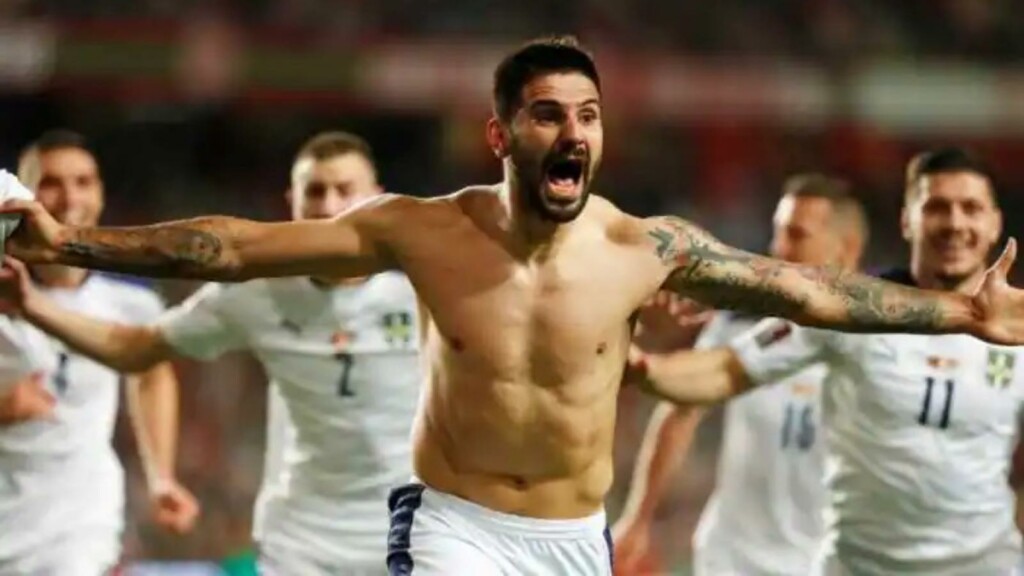 The 36-year-old played the whole game against Serbia and did not had any goal or assist to his name. He neither created the chances nor he could find the back of the net. However, he had three shots on Monday. On the other hand, Aleksandr Mitrovic came on as a substitute in the second half and made an impact to the result of the game. He had two shots and one was on the target.
Also Read: Surprised? Usain Bolt reveals his choice to replace Ole Gunnar Solskjaer as Manchester United manager