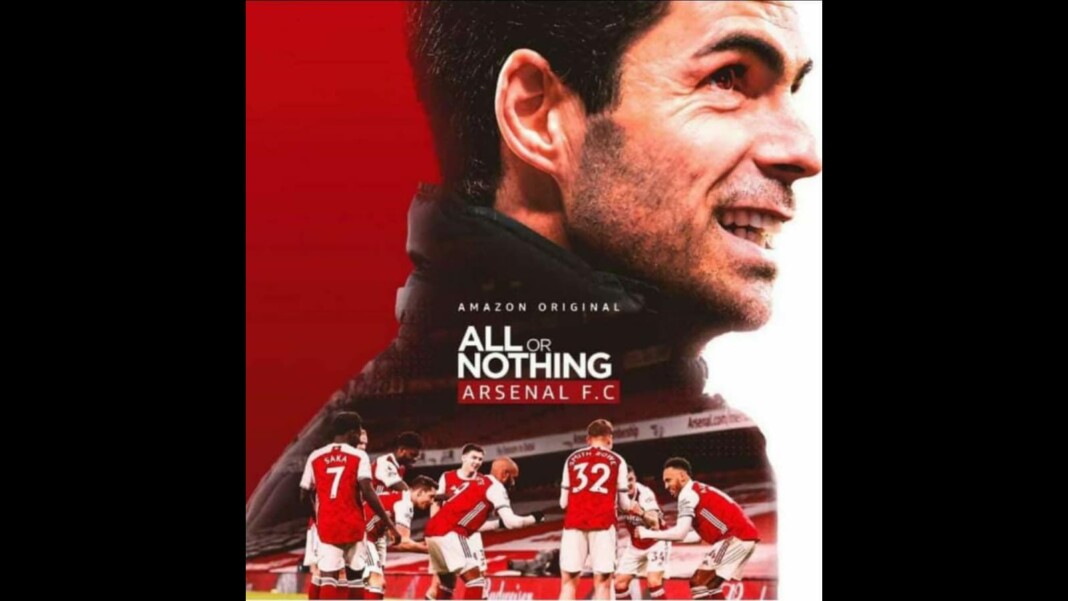 The next season of Amazon's hit series is set to feature the behind the scenes at Arsenal FC. It is set to be filmed at the London based club for the 2021-22 season. Earlier installment of the TV show that shows an in-depth behind the scenes of the day to day b functioning of a football club featured the chaotic reign of Jose Mourinho at Tottenham and Pep Guardiola's title winning 2017-18 season
What is All or Nothing?
All or Nothing is a Amazon Prime's popular TV programme. It shows an in-depth look at the working of top football clubs, and has camera access to dressing room, pre and post match and training scenes too.
Previously Manchester City and Tottenham Hotspurs have previously featured in this documentary series, and will also feature European Giants Juventus and Bayern Munich. This concept started with NFL 2015 and expanded into European Clubs soon.
All or Nothing shooting featuring Arsenal to start soon
Cameras are set to arrive soon at the London outfit with the team reporting back for pre season training except for Bukayo Saka who is set to face Italy in the EURO 2020 Final on Sunday.
All or Nothing: Arsenal will be produced by 72 Films, executive produced by Mark Raphael, Clare Cameron and three-time BAFTA winner John Douglas. The series will launch exclusively on Prime in 2022.

"We are looking forward to giving our fans around the world a unique insight into how we work day to day. We have one of the biggest global followings in the game and one consistent thing we hear from fans is their desire to see more about what happens behind closed doors at the club," said Mark Gonnella, Arsenal's Media and Communications Director. "All or Nothing will give our fans and sport lovers an opportunity to learn more about what makes Arsenal such a special club, our trophy laden history and our ambitions for future success."
"Arsenal is a historic club going through a fascinating period, and we can't wait to take viewers behind-the-scenes on the journey of this crucial season," said Dan Grabiner, Head of UK Originals, Amazon Studios. "All or Nothing is about intimate access to the passion and commitment behind elite sport, and in Arsenal we have the perfect subject for the next chapter. We are looking forward to Prime members around the world experiencing another Premier League season with a new club, through All or Nothing's signature quality storytelling and access."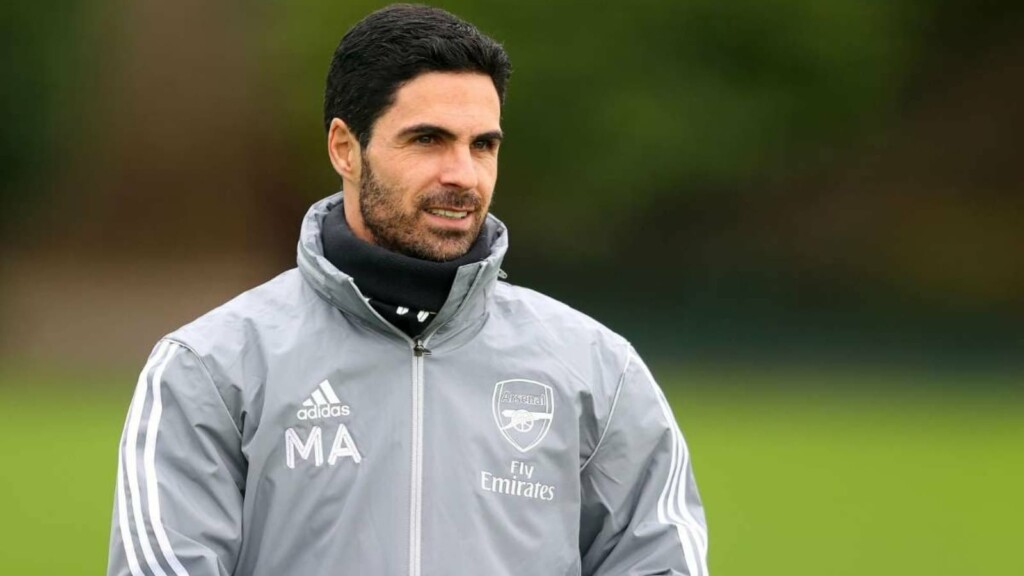 We're excited to have the opportunity to go behind the scenes at Arsenal to capture the exhilaration and drama of a unique season at the club," said Clare Cameron, Executive Producer, 72 Films. "The opportunity to get close-up access to a squad of talented young players, both on and off the pitch, see the return of the fans to football and understand what makes Arsenal such an iconic club, will make for a compelling All or Nothing series".

It will be definitely an interesting watch the behind the scenes and how Arsenal fares after a disappointing 8th finish in the last Premier League season.
ALSO READ: Former Inter Milan, Barcelona and PSG player Thiago Motta joins Spezia as coach