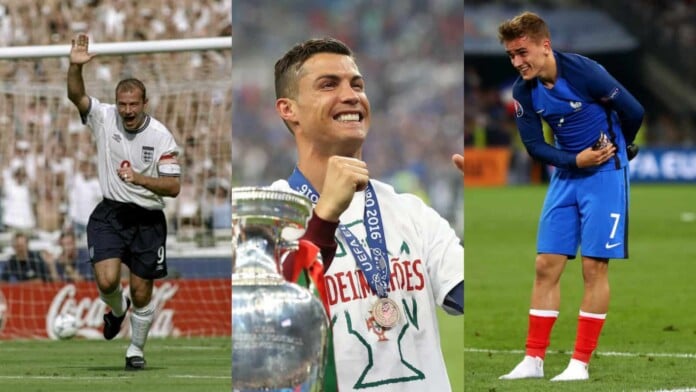 The UEFA European Championships or EURO Cup is one of the premier International football tournaments in the World which determines the continental champions of Europe. The tournament is held once every 4 years, from its start in 1960.
The 16th edition of the Euros is scheduled to finally kick off on 11th June this year after it was postponed from last year due to the ongoing Covid-19 pandemic. Over the 16 glorious editions the tournament has seen a huge number of players don their country's colours but only a few have been remembered for their exquisite personal and collective achievements.
In this article, we focus mainly on the personal achievements by looking at the All time greatest goal-scorers of the competition over the past 61 years. Goals win football matches and these players have been instrumental in their team's success in this competition over the years.
#5. Ruud Van Nistelrooy (6 Goals, 8 matches)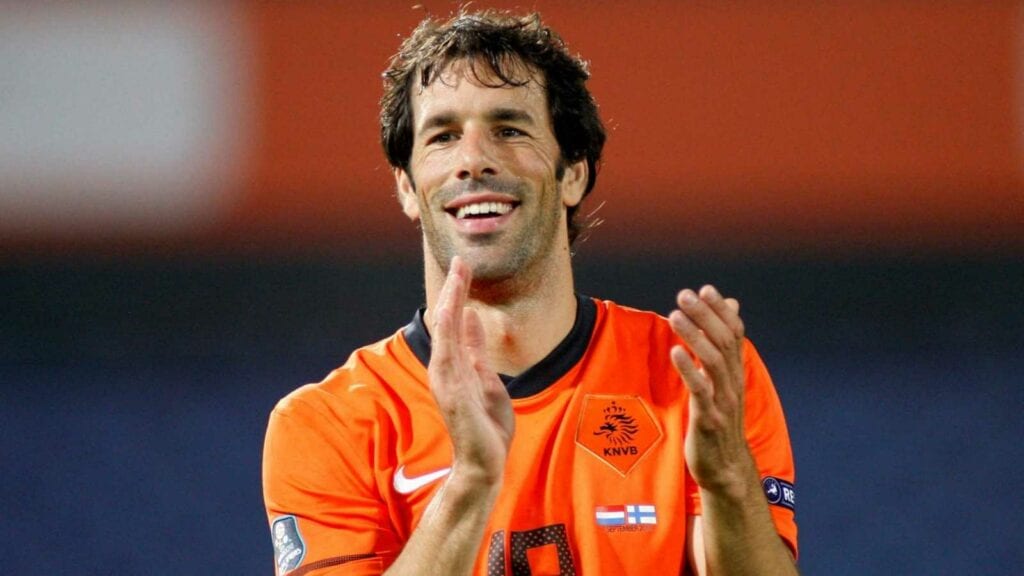 Former Netherlands striker Ruud Van Nistelrooy comes in at the 5th position of all time top-5 highest goal scorers in Euro. Van Nistelrooy played in 2 editions of the European Championships in 2004 and 2008 for the Dutch. He scored in all 3 of Netherlands' games in the group stages scoring four goals against Germany, Czech Republic and Latvia.
in 2008, Van Nistelrooy scored for the Netherlands in their decisive 3–0 victory over Italy in the group stage, and scored the equalizer in their eventual 3–1 loss to Russia in the quarter-finals. Van Nistelrooy scored a total of 6 goals in his 8 matches averaging 0.75 goals per game.
#4. Antoine Griezmann (6 Goals, 7 matches)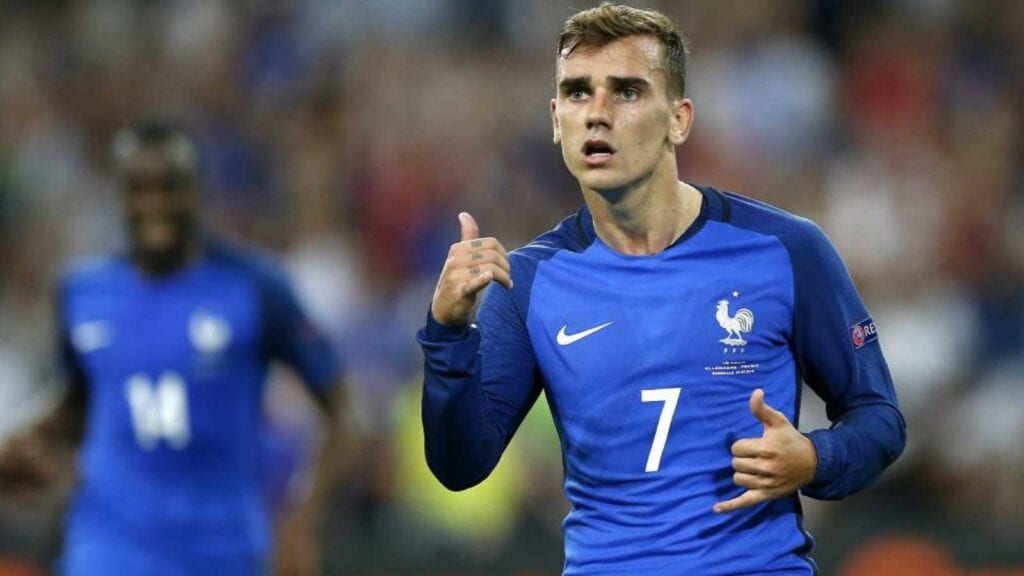 In at number 4, in the Top-5 highest goal scorers in Euro we have French forward Antonie Griezmann. The 30-year old striker has played only in one edition of the Euro Cup in 2016 and will feature for a second time this year. He scored 6 goals in the entire competition and was awarded the Golden Ball award for being the best player in the tournament. Griezmann scored once against Albania after coming on as a second half substitute and went on to score a brace in France's next match against Republic of Ireland.
Griezmann scored a goal in France's quarter final victory over Iceland and scored two more in the semi-finals of the Euro 2016 against Germany. He is one of the current players who can break the all time goal-scoring records of the Euro Cup in this year's edition.
#3. Alan Shearer (7 Goals, 9 matches)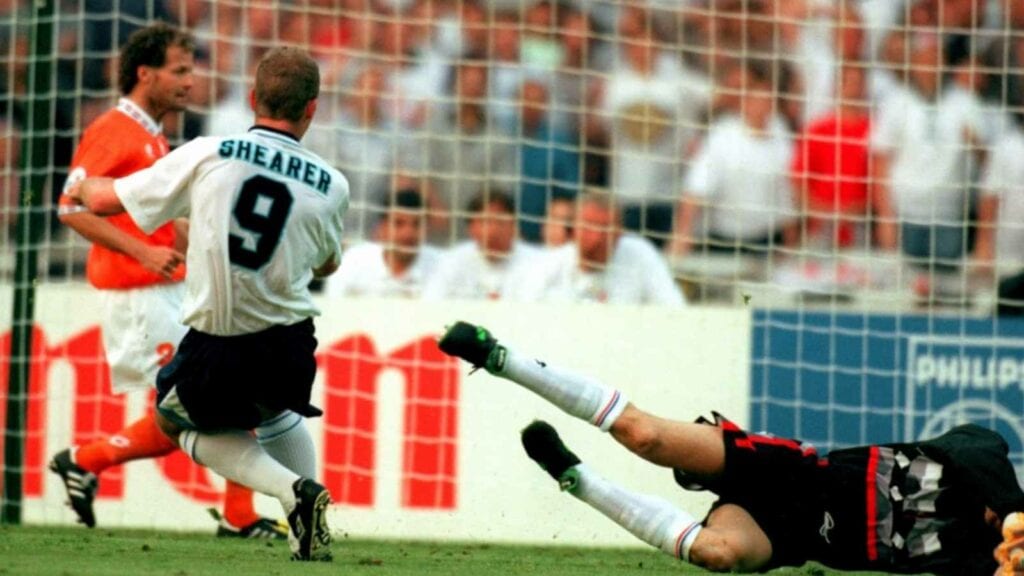 England's former striker Alan Shearer becomes the first name on the podium in the list of top-5 highest Ggoal scorers in Euros. He has scored 7 goals during his time in 1996 and 2000. Shearer scored 5 goals in 1996 one each against Switzerland and Scotland leading England to the quarter finals of the tournament. He scored twice against Netherlands and once against Germany in the following match and won the Golden Boot award in that edition.
Shearer continued his goal-scoring touch in Euro 2000 as well and scored twice in England's overall campaign.
#2. Cristiano Ronaldo (9 Goals, 21 matches)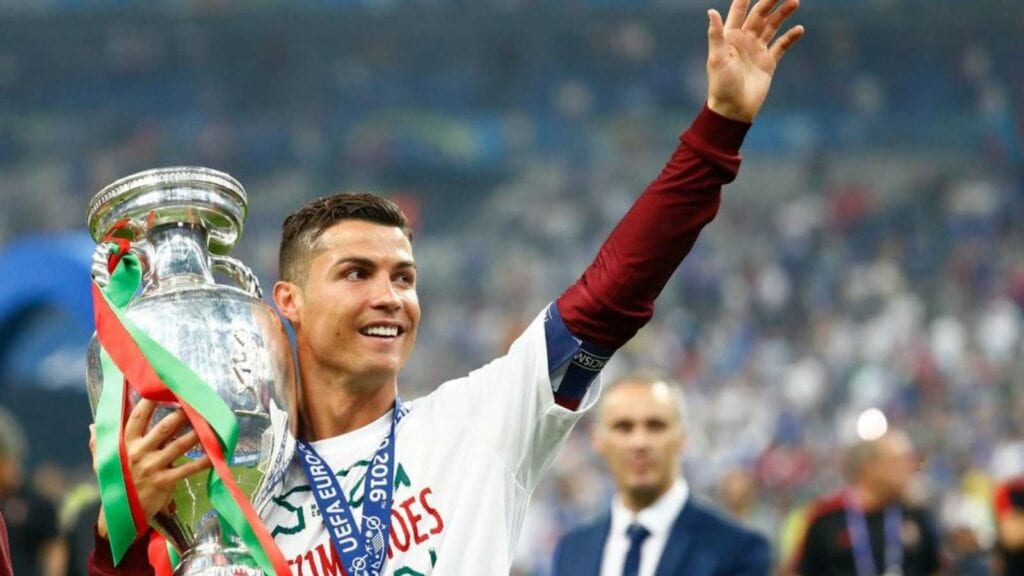 A list of all time goal-scorers does not get completed without Cristiano Ronaldo's presence in it. One of the modern greats of Portugal and 2nd on the Top-5 highest goal scorers in Euros and has scored 9 goals in 21 games. He has featured in 4 editions of the Euros in 2004, 2008, 2012 and 2016. He guided Portugal to their first ever European Championships win in 2016 and scored 3 goals in that campaign winning the Silver Boot.
Ronaldo's first European competition goals date back to 2004 when he scored twice, one each against Greece and Netherlands. In 2008, he scored 1 goal against Czech Republic and added 2 more in 2012 against Netherlands and Czech Republic.
#1. Michel Platini (9 Goals, 5 matches)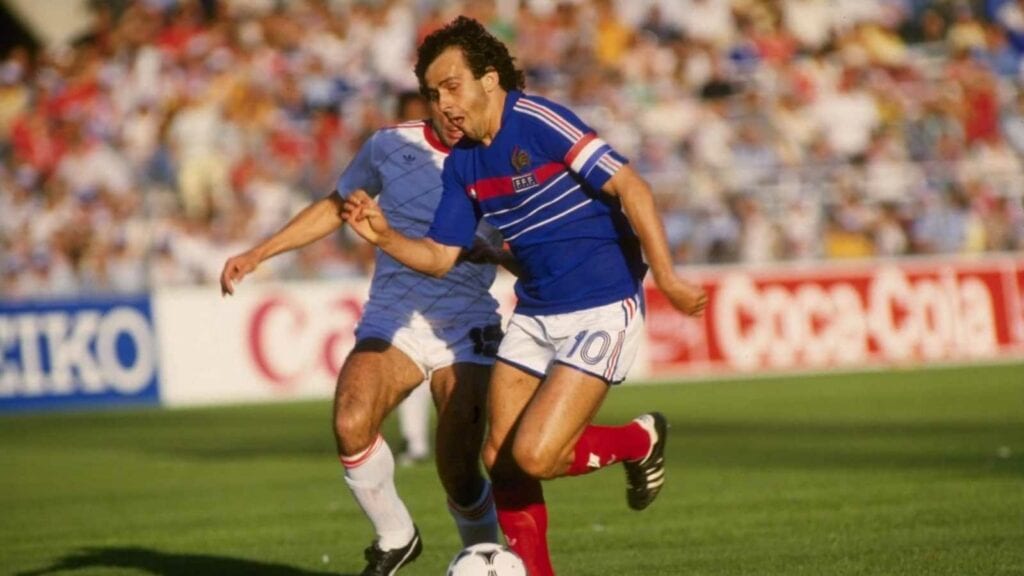 Michel Platini tops the All time highest goal scorers in Euro with his 9 goals in 1984 which has come in double quick time than anyone else on the list. Former France striker holds the record of scoring the most number of goals overall and that too in a single tournament whereas others have done it over a number of editions.
He captained the France side in 1984 and displayed a captain's performance throughout the tournament. He scored a goal against Denmark followed by a 'perfect hat-trick' against Belgium in the group stages. Platini went onto score important goals for France in their first ever major tournament victory as he scored against Portugal in the semi-finals. A brilliant brace in the finals against Spain completed his excellent individual performance.
| | | | | |
| --- | --- | --- | --- | --- |
| Rank | Player Name | Country | Goals Scorer | Matches |
| 1 | Michel Platini | France | 9 | 5 |
| 2 | Cristiano Ronaldo | Portugal | 9 | 21 |
| 3 | Alan Shearer | England | 7 | 9 |
| 4 | Antoine Griezmann | France | 6 | 7 |
| 5 | Ruud van Nistelrooy | Netherlands | 6 | 8 |
Platini's record of the leader in the Top-5 highest goal scorers in Euros might be in danger as both Griezmann and Ronaldo will be playing in the European Championships this summer and it's fair to say that both have goals in them.
Also Read: Eden Hazard wants to prove himself at Real Madrid and rules out on a move back to England