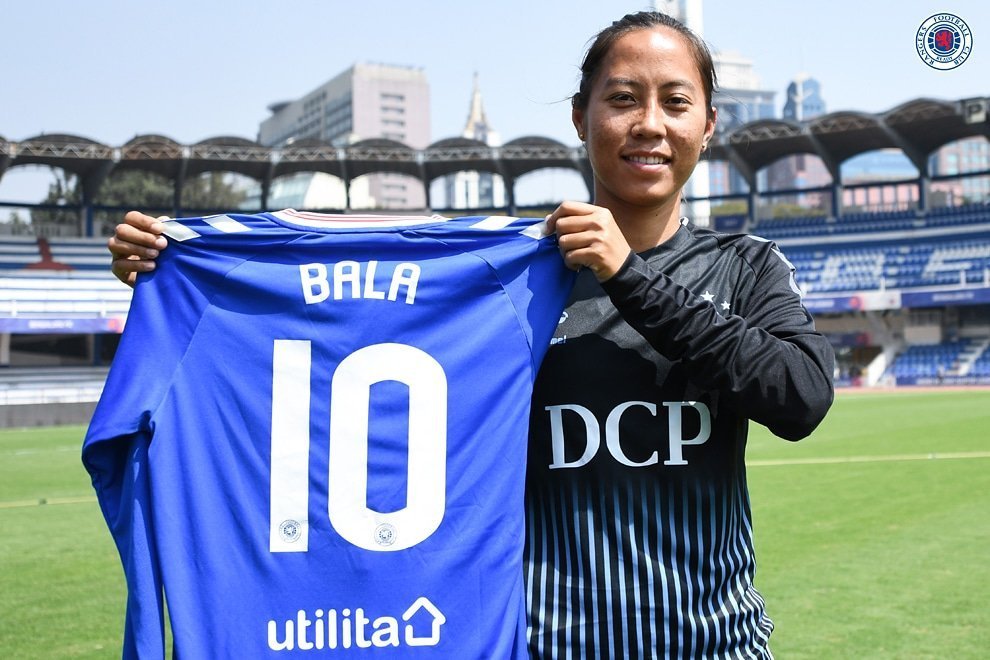 Bala Devi, who hails from Irengbam, a village 22km away from Imphal, has created history by becoming the first Indian Women footballer to bag a professional contract with a European Club. The 29 year old will play for Scottish giants Rangers FC.
Devi is former Indian captain and earlier she played in Maldives for New Radiant sports club. She has signed a 18 months contract and will play in the no 10 jesrsey. She is also the first Asian International footballer to play for Rangers FC.
Bala Devi's career in short
In her childhood days she used to play with the boys until a new club ICSA was started for girls. She was a part of the Manipur U19 team in 2002 and she was declared best player of the tournament in U19 Women's Championship in Aasam. In 2002 she was selected to play for Manipur in the National Games.
In her early days she was inspired with Bembem Devi, who is conferred with Padma Shri recently. She is in national team since 2005 and also represented India women's under 19 in 2006 and 2007. She joined Manipur Police in 2010.
She is the top goal scorer since 2010
She has been in Indian team for several years and she has been the top scorer for the Indian national women's team with 52 goals in 58 matches since 2010. She is also the top scorer in South Asian region, in domestic she has 100 goals in 120 games.
Bala has been top scorer in the Indian Women's League for the past two seasons. She was also named Women's Player of the Year by All India Football Federation in 2015 and 2016.
What she said about playing for Rangers FC
"To play football in Europe with one of the biggest club in the world is something I could never have dreamed of. I Hope my move to Rangers as an example to all the women footballers back home in India who dream of taking up the sport professionally. I am looking forward to making the most of the top class facilities and coaching and I am certain I will benefit immensely from the standard of training and competition."
Bengaluru FC, who announced a partnership with Rangers FC last year, were instrumental in Bala getting the call from the Scottish team. In future this will inspire more girls to take up this sports and this is also good for Indian football.