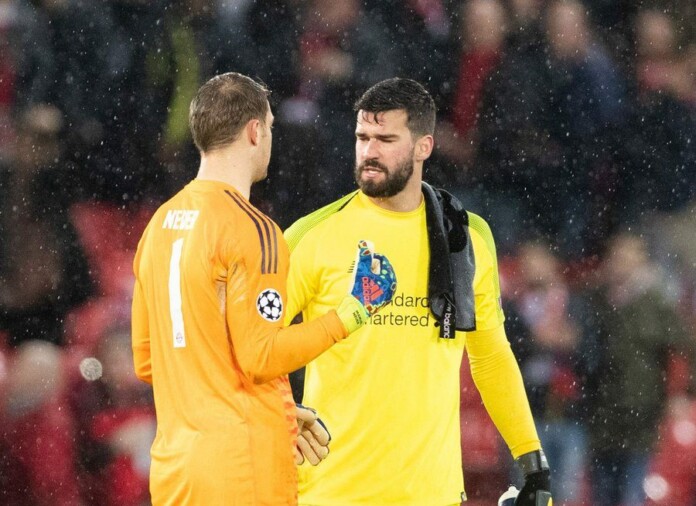 Veteran Germany goalkeeper Manuel Neuer could help but express his awe for Alisson's incredible header to a Trent Alexander Arnold corner in added time which helped Liverpool clinch a narrow victory.
Bayern Munich's Manuel Neuer has revealed he messaged Alisson to congratulate him for his "phenomenal" header after the match. Alisson's remarkable stoppage goal clinched a 2-1 victory for Liverpool at West Bromwich Albion, to keep Jurgen Klopp's side in the hunt for a place in next season's Champions League.
Manuel Neuer sends five-word message to congratulate Liverpool goalkeeper Alisson for his feat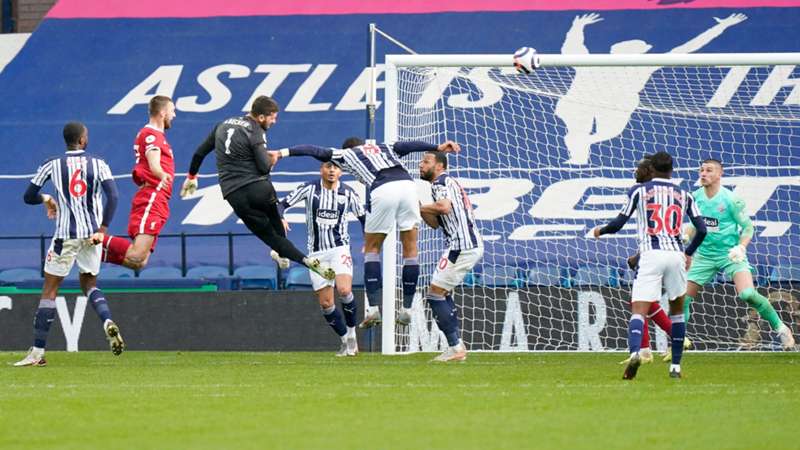 With Jurgen Klopp's Liverpool side needing to beat an already-relegated West Bromwich Albion side to keep their Champions League qualification hopes in their own hands, Alisson came up for a 95th minute corner kick at the Hawthorns and sensationally headed in the winning goal from a Trent Alexander-Arnold cross.
Taking to social media, Germany captain Manuel Neuer , who has been with Bayern Munich for the past decade, told his 10.7million Instagram followers of his congratulations to Alisson by declaring: "What a goal my friend", in a message accompanied by four startled face and four applauding hands emojis.
The astonishing late goal made headlines around the world, with Neuer telling The Athletic that he later exchanged messages with Alisson to take the opportunity to congratulate him.
Speaking to The Athletic, Neuer said: "I congratulated him and we exchanged a few messages.
"Every goalkeeper dreams of scoring the winning goal. Usually, you're behind when the goalkeeper comes up, but Liverpool had to win to qualify for the Champions League of course. Phenomenal. What an amazing header.
"I'm so pleased for him. He's a very nice guy and easy to get along with. He deserves that moment."
It was the first time in Liverpool's 129-year history that a goalkeeper had scored for the Reds and was also the first goal of the Brazilian goalkeeping career in 351 matches to date.
Alisson paid tribute to his late father immediately after the victory in an emotional interview.
"I hope he was here to see it, I'm sure he is celebrating with God at his side," Alisson said.
"I'm too emotional. This is for everything that happened with me, with my family. Football is my life.
"I can't be more happy than I am now." said an emotional Alisson after the match.
Alisson hence became the sixth goalkeeper to score in the English top-flight since 1992.
Manchester United's Peter Schmeichel was the first goalkeeper to score in the Premier League, doing so against Everton for Aston Villa in 2001 nearly a decade after the league's formation when he volleyed home a corner. Brad Friedel, Paul Robinson, Tim Howard, and Asmir Begovic have also done so, with Begovic the most recent when he netted in 2013 for Stoke City against Southampton – until Alisson's dramatic strike.
Also Read : BREAKING : Harry Kane set to leave Tottenham Hotspur this summer