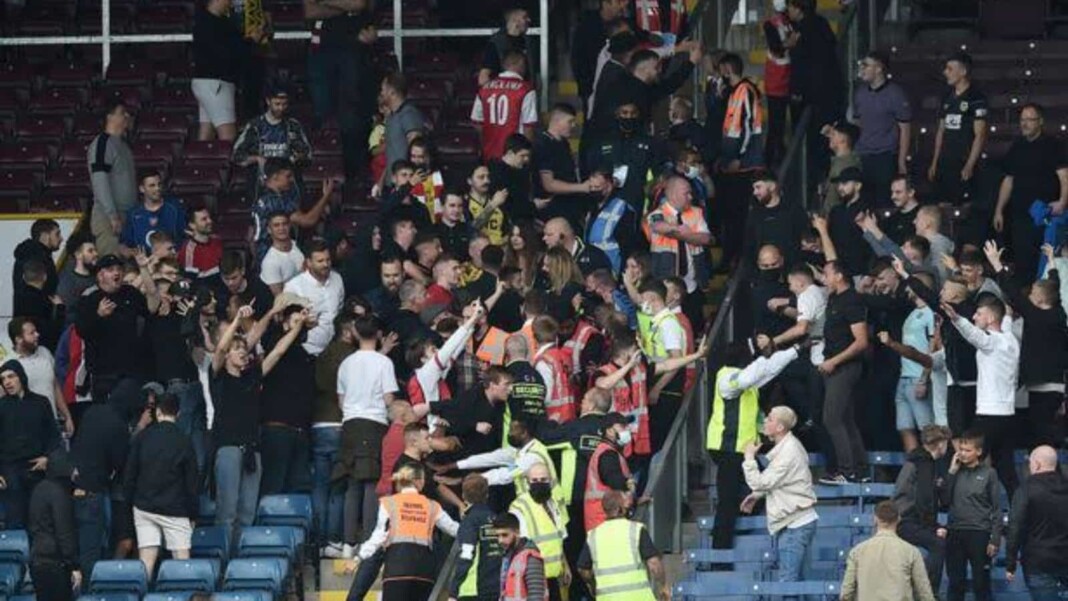 Arsenal held on to a crucial 1-0 lead to take all 3 points from their trip to Burnley to grab their second victory of the Premier league scenes. Martin Odegaard's 30th minute free-kick goal was enough for the away side to come with the win in a controversial match which saw things get out of hand at the end of the match.
The home and away fans were seen fighting after the full-time whistle at Turf Moor after the referee gave a number of decisions against Burnley which made an impact on the final outcome of the match. Burnley were denied a penalty by VAR, after referee Anthony Taylor who had initially awarded the spot-kick to the hosts.
Martin Odegaard scored a free-kick to give Arsenal the three points in a heated clash against Burnley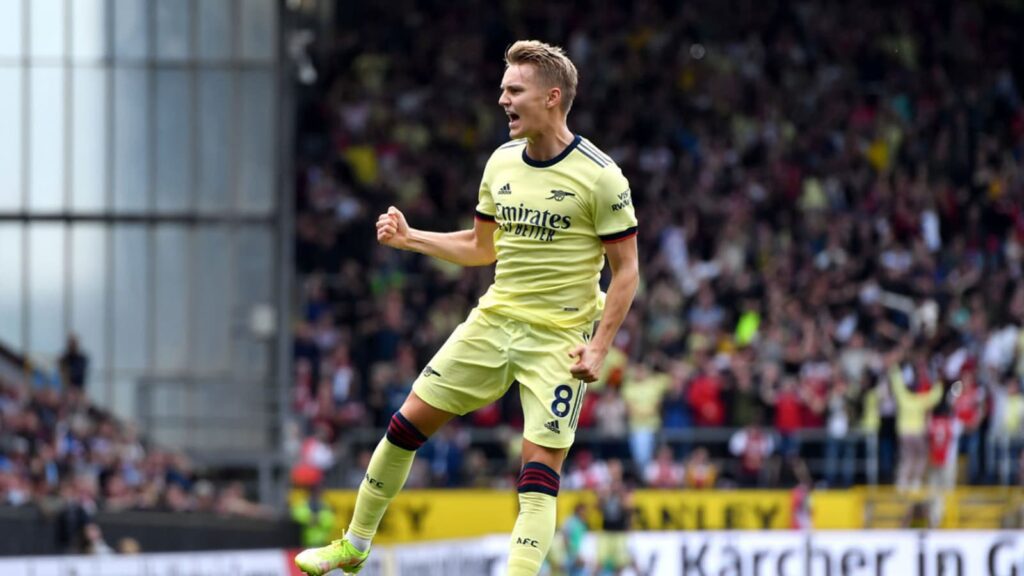 Aaron Ramsdale looked to have brought down Matej Vydra, but the contact was deemed minimal by Anthony Taylor who went over to the pitch-side monitor to have a look at the incident. This incident seemed to have angered the Burnley fans who had thought their side would get an opportunity of equalizing which didn't materialize and they vented their frustrations at the Gunners' fans who had come into the stadium.
Arsenal's match correspondent, Chris Wheatley posted video footage of the whole incident on his official Twitter account and it clearly showed the two sets of fans angrily march towards each other at the away end of the ground in Turf Moor.
The victory will give Mikel Arteta and the Gunners fans a greater sense of relief after they tasted three defeats on the trot in the early weeks of the Premier League. They are currently on an upward rise on the 13th position in the table.
Also Read: Gonzalo Higuain opens up on disappointment at Real Madrid despite performing well at the club