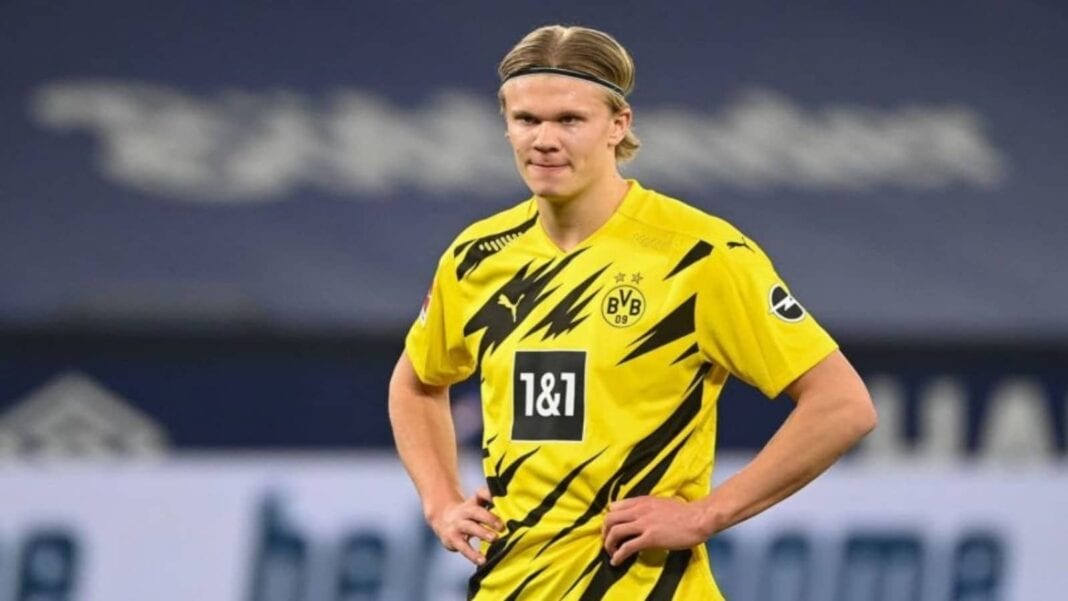 The transfer season has begun and going ahead, we might see some surprising moves in the build-up to the new season. One such move that is doing the rounds is that of Erling Haaland to Chelsea FC and even the 22-year-old had expressed his desire to play for the club. Chelsea FC manager Thomas Tuchel had stated that he needs 2-3 key signings at Stamford Bridge ahead of the new season and Haaland could be one of those choices.
Erling Haaland's combination with the forward line and midfield could be a defining factor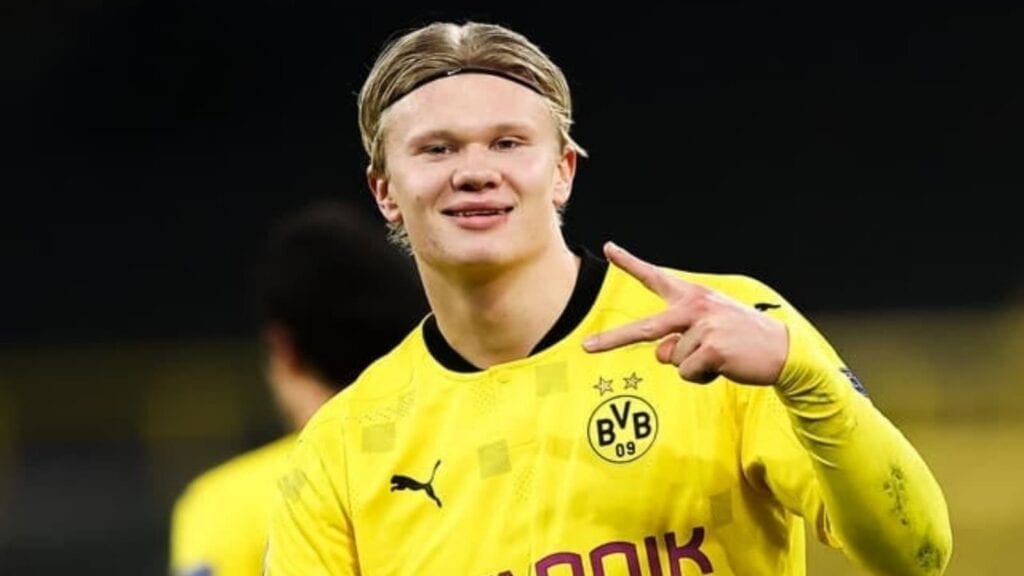 So how will the striker benefit the Blues if the deal materializes? The Borussia Dortmund striker will add pace and attacking flair with his resourceful runs at the centre as well as at the wings. The Norwegian as we have witnessed can outrun the opposition with his speed and electric counterattacks. Haaland's role would be integral as Olivier Giroud has joined AC Milan and Tuchel might require someone as a long term replacement and Haaland fits the bill perfectly.
Haaland's partnership with centre forward Timo Werner who didn't look in the best of forms last season would be the key. Both are young and resourceful with their darting and energetic runs and could be vital to add technical fluency at the front. This Chelsea FC outfit is a mix of technical prowess and youthful energy. Haaland's combination with central midfielder Mason Mount and attacking midfielder Kai Havertz would add variation and would help generate attacks from the midfield as Havertz is more like an aggressor because of his attacking game while Mount is a combination of well-controlled possession and creative play.
Haaland's combination with Christian Pulisic can add a new feature to the set-up. Tuchel employs a 3-4-3 formation or a 3-4-2-1 formation and Pulisic can play as a central as well as an attacking midfielder who can build attacks with his clever passing and accelerating runs. Pulisic is also an organized operator at the wings so his combination with Haaland will provide enough pace and fluency at the wings. Haaland has made fine progress till now and has shown the urgency to create attacks with his speed, one-touch passes and aerial distribution. The youngster's collusion with star midfielder N'Golo Kante would also be the key as Kante can set up goals with his clever distribution at the centre and could be a feeder for Haaland to build pressure on the opposition.
The striker is a quick mover during set-pieces as his positioning and anticipation have been on target when it comes to finding the net with his thunderous headers. Pacy on the ground and dominating in the air Haaland's inclusion would be a valuable addition for Thomas Tuchel if the deal materializes. The 22-year-old looked in inspiring goal scoring form last season netting 27 goals in 28 Bundesliga games with 6 assists to his name and scoring 10 goals in 8 Champions League games. It would be a precious deal if Chelsea bosses manage to get the Norwegian on board. An attacking option would certainly add a renewed intensity at the front for the Blues and if the deal is successful then Chelsea could be a serious title contender in the next Premier League season as well as the Champions League.
Also Read: Wolverhampton Wanderers player Ruben Vinagre joins Sporting CP on loan