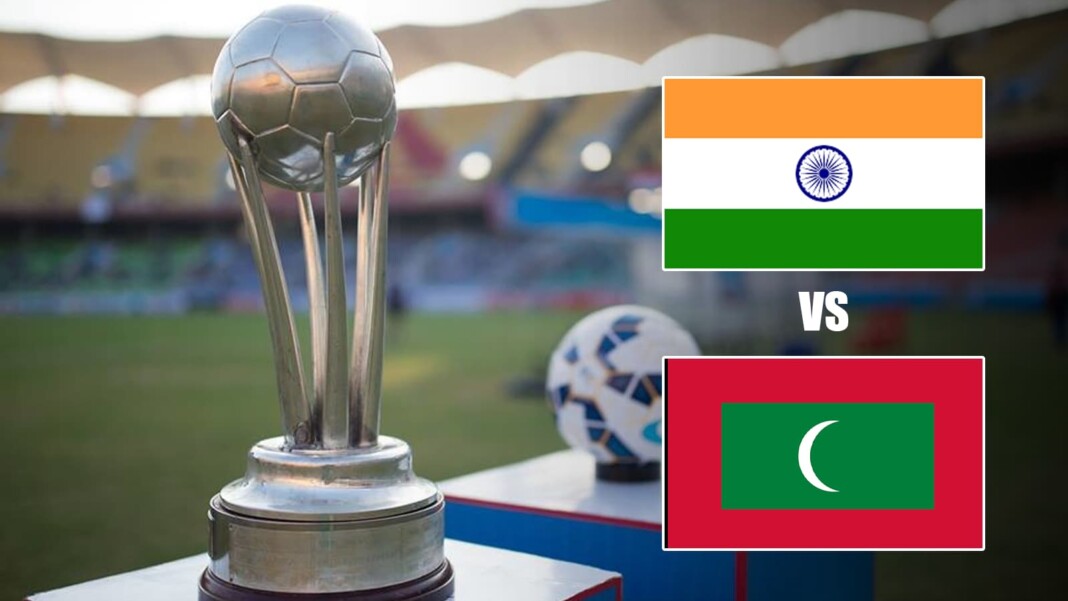 On Wednesday, everything is at stake for the Indian National Football team. After a poor start to their SAFF Championship 2021 campaign, India registered a dingy victory against Nepal in the third game. Sunil Chettri once again bailed the team out with his 82nd-minute goal. This has raised several questions. And one of the prominent ones is will India be able to secure their 8th title or will their journey come to an end?
India played a 1-1 draw against a Bangladesh side that had only 10-men for most of the second half of the game. Bishwanath Ghosh was shown a red card in the 54th minute. However, India failed to capitalize on the same. On the basis of this performance, the question seems genuine.
SAFF Championship 2021: Will India be able to secure their 8th title?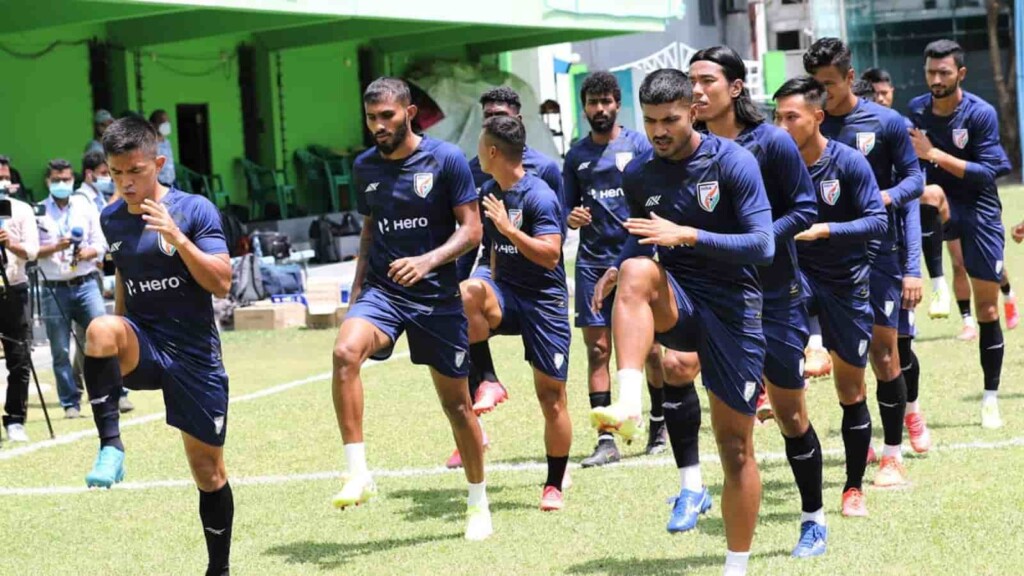 In the second game against 205th ranked Sri Lanka, the fans expected India to thrash them. The fans expected a win by a huge margin. However, that was not the case. Sri Lanka did not allow India to score the goal. India had 11 shots but only one was on the target. India enjoyed a lion's share of possession. The Blue Tigers had 73% of possession but failed to capitalize on them. The attack looked toothless.
It was a do-or-die game for India against Nepal. When the match was heading towards a stalemate, Sunil Chettri carved the goal out for the team. What astonished and amazed the fans was the celebration of Igor Stimac after a poor game.
The cause of concern for the Indian national football team is their passing and inability to hold the ball in the midfield. Also, the team has failed to convert the chances in the final third. After the forwards, wasted several chances, Sunil Chettri found the goal for his side.
These have cast the doubt on the Indian team's abilities that are on top of the FIFA rankings amongst the teams that they are playing. There is no doubt that the team has the finest of talents. However, Igor Stimac has failed to play the right team combination. A loss would put them out whereas a win can help them to take the team to the finals.
Also Read: 'We deserve transparency': Lawyers representing former WFT employees call for investigation findings to be released after Jon Gruden's resignation