Real Madrid have roped in the services of Carlo Ancelotti as their new head coach ahead of next season. The Italian who will be in his second spell at charge of the club has a lot to address in the summer transfer window regarding the squad with which he would play out the upcoming season.
His immediate task would be to check on the Real Madrid captain whose contract expires this summer and a renewal has not been worked out yet. Ancelotti made his first media appearance after being appointed Los Blancos manager and answered a number of questions on the futures of several players who have been rumoured to leave this summer.
Carlo Ancelotti on Sergio Ramos' contract extension –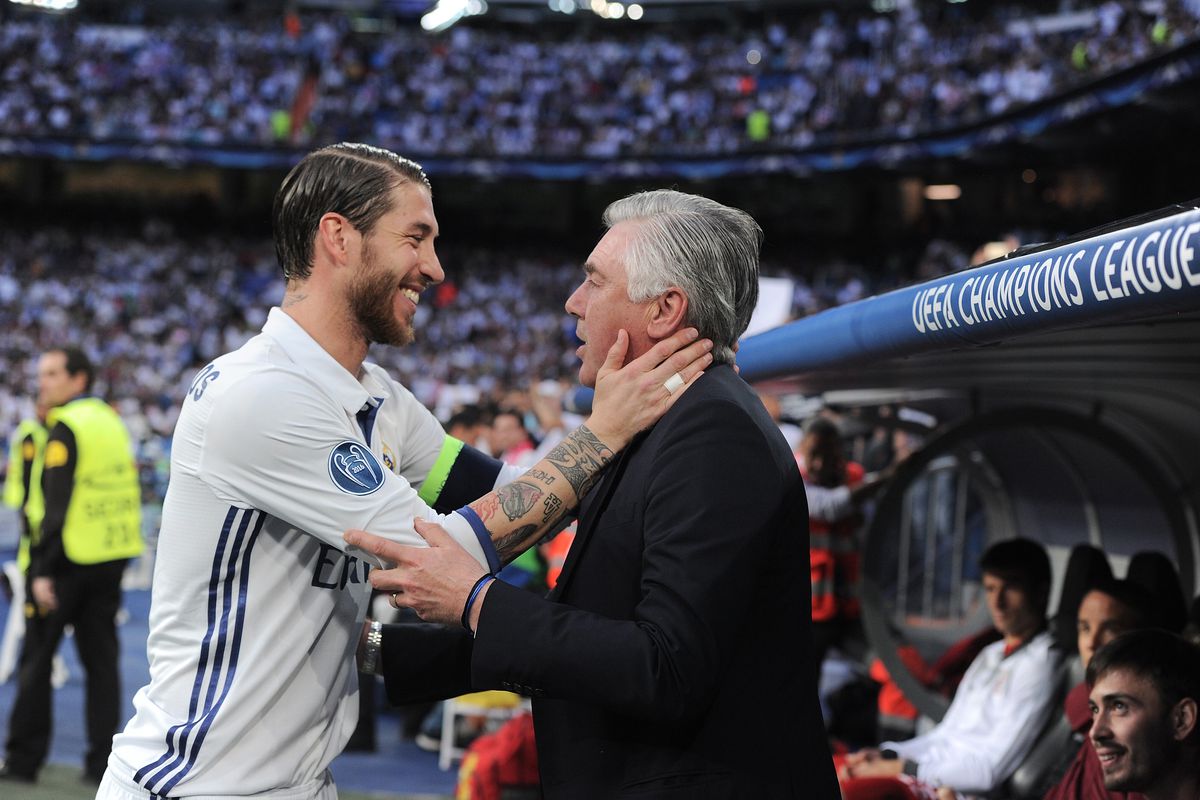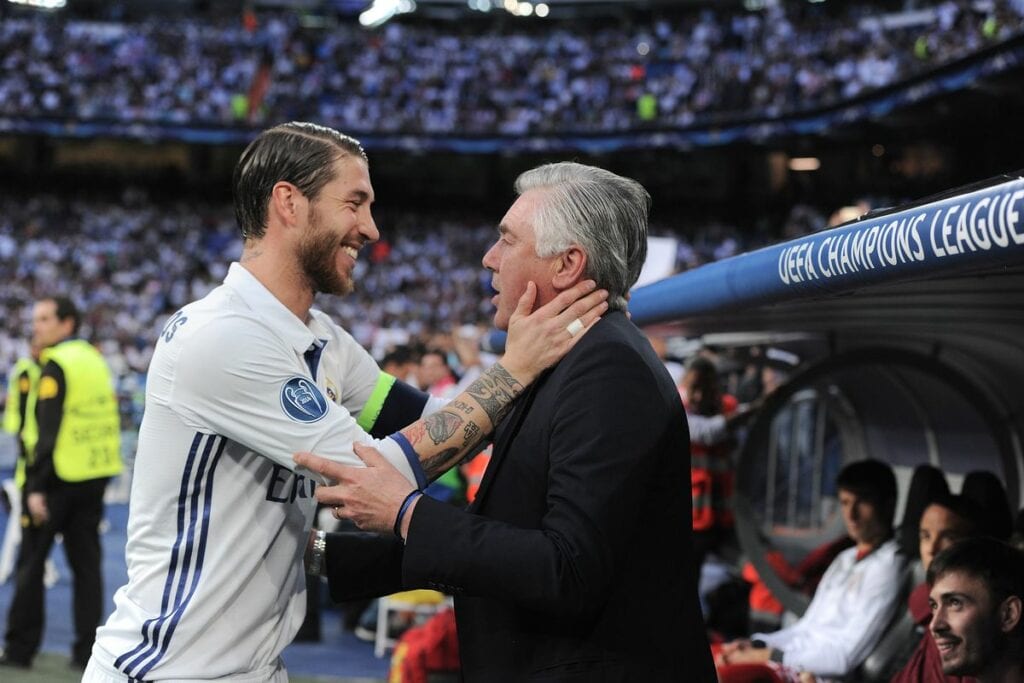 Asked at his introductory press conference about Ramos, Ancelotti said: "I can't imagine a Real Madrid without Sergio Ramos but I also couldn't imagine a day without Carlo Ancelotti!  "It is clear that Sergio Ramos is a very important player and has been fundamental for many successes at this club. I know there are talks over a renewal, but I don't know the details, when I do, I can say more."
Ancelotti on Eden Hazard's role in the squad –
"Hazard is a top player, he has had injury problems and hasn't shown his top potential yet here. I believe he can do that next year. He wants to and is motivated," Ancelotti said. The Belgian will have to turn up this season and show Carlo why he was such a sought after player in 2019 and produce the goods that is expected of him.
Ancelotti on Gareth Bale's return –
Gareth Bale will return to Real Madrid after his 1 year loan spell ended at Tottenham Hotspur and the Welshman will have to woo over the Italian manager with performances. Ancelotti will hope to see the return of the Gareth Bale of the past which he saw in his first spell at the club.
"Gareth has not played much in the Premier League, but he scored lots of goals, was very effective in recent games when he had a chance to play. He is coming back, I know him very well, he will be motivated to play better and have a great season, no doubt."
Carlo Ancelotti on Cristiano Ronaldo's possible return –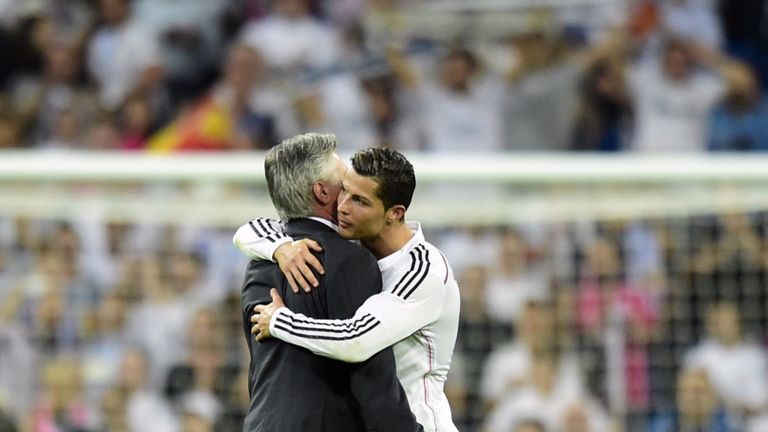 With Juventus failing to win the Serie A, and finishing 4th in the league, reports in Italy have claimed that Cristiano Ronaldo is looking for a move away from Turin this summer. A potential return to his former club Real Madrid might be on the charts, but nothing has been confirmed yet by the player who is currently involved with Portugal in the Euros.
When pressed on the Ronaldo transfer scenario, Ancelotti said, "I am very close to Cristiano, but I do not like to talk about players at another club," Ancelotti said. "He has a contract at Juventus. I can tell you I love him a lot, and I am happy to see him still scoring many goals, playing very well."
Also Read: Antonio Conte favourite for Tottenham Hotspur managerial job