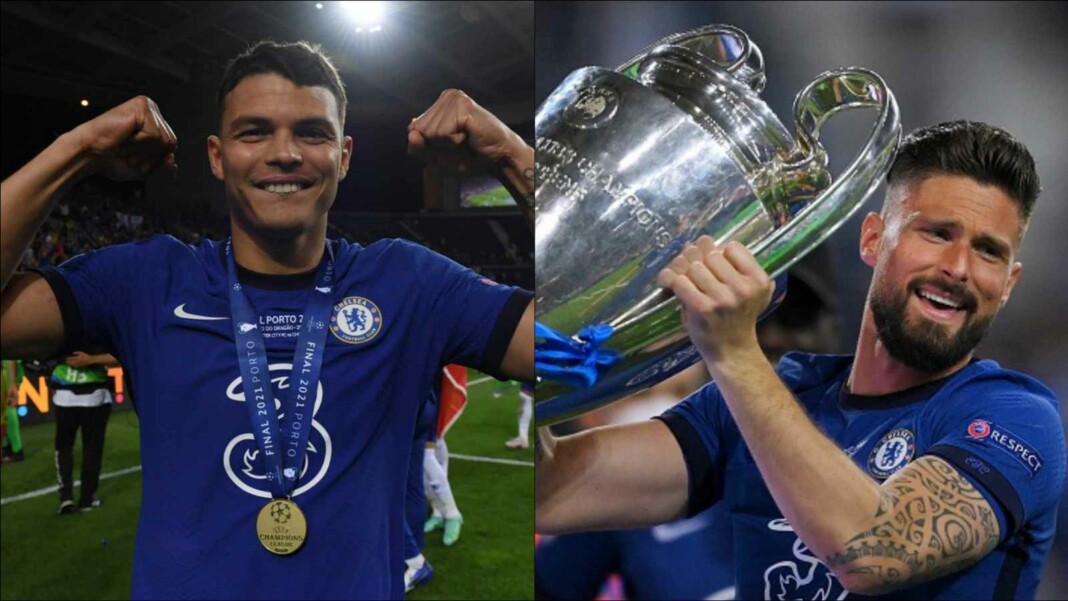 Chelsea have announced contract extensions for their veteran duo Olivier Giroud and Thiago Silva till the end of the next season. The players' contracts were extended hours after Thomas Tuchel earned a 3 year contract extension at the club.
Thiago Silva arrived from Paris-Saint Germain on a free transfer and has shored up the defence for the Blues this season lifting them to World Cup glory. The 35-year old defender had a critical role in Tuchel's excellent defensive record towards the end of the season.
Thomas Tuchel has also extended his contract till 2022 at Chelsea
Oliver Giroud had a contract till this summer at the club, but will now stay on for a consecutive fourth season at the club since his move from Arsenal. Giroud was the club's top scorer in this season's Champions League winning campaign with 6 goals.
What is more interesting about Giroud's 6 goals, most of them came when Chelsea needed them crucially. Giroud scored a hattrick against Sevilla in the Champions League group stage and came up with that important first leg goal against Atletico Madrid in the first leg of the Round of 16.
The Blues' director Marina Granovskaia said: "Olivier has been such a crucial part of so many big moments for this club, from his contribution to our FA Cup victory in 2018 to scoring 11 goals on the way to winning the Europa League in 2019.
"He has continued to score significant goals, and we will never forget his effort against Atletico Madrid on the way to winning the Champions League this season.
"With so much to still to play for, there was only one decision we could make when we exercised the option to extend his contract back in April."
Also Read: Who is the owner of Real Madrid?