The transfer season is about to begin next month with clubs preparing to bid for some of the biggest stars of European football. The recent transfer link-up of Paris Saint Germain midfielder Marco Verratti to Chelsea FC is doing the rounds. Chelsea FC manager Thomas Tuchel is keen to bring the Italian star to Stamford Bridge and according to sources has already discussed and insisted the Chelsea FC higher-ups to prioritize this move seriously.
Verratti has been associated with Paris Saint Germain since 2012 and has played 223 games for the club till now. The 28-year-old plays as a central midfielder but due to his strong technical prowess and his ability to win the ball from difficult positions can also play as an attacking as well as a defensive midfielder. Verratti has showcased brilliant control with his skilful dribbles combined with his creative footwork and can brush aside any strong defensive outfit with his speed on his day.
Marco Verratti could be a valuable addition to Chelsea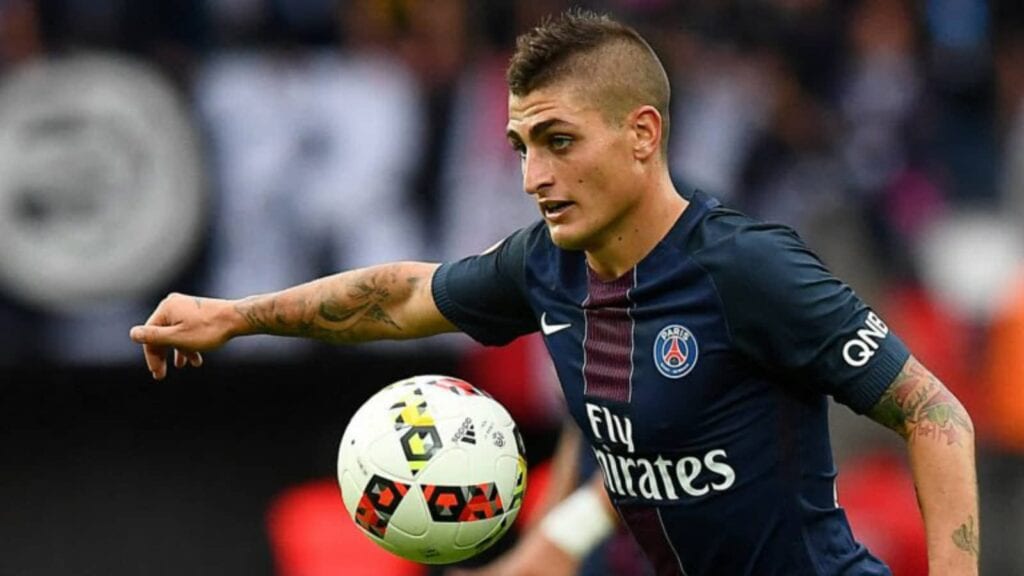 The midfielder can add an attacking flair in the midfield and his pressing game at the wings would ensure more solidity if the 28-year-old signs the deal with the Blues'. Verratti's game is a combination of gifted technicality and clever playmaking skills. Verratti's combination with midfielders Mason Mount and Christian Pulisic would be crucial during open play as both midfielders possess the same style of play. Both are equally strong offensively as well as with their control while keeping the ball in possession.
Verratti has showcased his intelligence with his controlled long-range passes to create opportunities from difficult positions which is why his networking with strikers Timo Werner and Callum Hudson Odoi would be crucial as both are known for their poaching abilities inside the box. Manager Tuchel would relish Verratti's presence in the midfield if the 28-year-old agrees to sign on the dotted line as Tuchel has often used a 3-4-1-2 combination or a 2-3-1-4 combination.
Frank Lampard insisted on a 4-3-3 formation but Tuchel has opted to bring variation in his formation which would be beneficial for the Blues' if Verratti's deal is successful. Tuchel and the team management would have the luxury of a midfielder who is gifted technically and tactically but Verratti needs to control his temperament without being erratic. Although the midfielder hasn't scored any goals this season he can provide assurance with his clever passing through the lines.
Tuchel will have to work on how he can accommodate Verratti if he is employed at the wings if the need arises and which position at the wings he is more comfortable. All eyes will be on Chelsea FC higher-ups of how they manage to lure Verratti to discuss the deal as Tuchel is confident about the midfielder's capabilities as he has worked with him when he was the manager of the Parisians. Verratti's inclusion would surely add creativity and quality at the centre.
Also Read: Leicester City duo Wesley Fofana and Hamza Choudhury show their support for Palestine after FA Cup final win
Also Read: Spotify owner, Daniel Ek's first bid rejected by Kroenkes