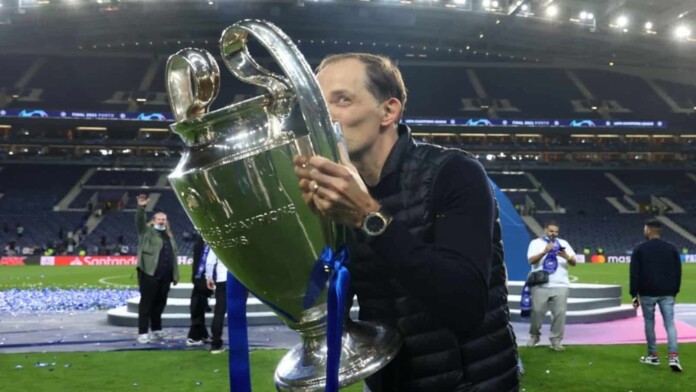 Chelsea's Champions league winning manager Thomas Tuchel has hinted that he may be close to extending his contract after guiding the Londoners to only the second Champions League title in their history.
Saturday's 1-0 win over Manchester City in the Champions League Final in Porto secured a stunning end to a campaign in which they secured a top-four finish in the Premier League and reached the FA Cup Final. The season defining victory rounded off a rollercoaster year for the German, who was handed the chance to resuscitate Chelsea's fortunes in January, less than a month after losing his job in Paris, when Chelsea were ninth in the Premier League table at the time with owner Roman Abramovich seeing little return on his £220 million ($312 million) outlay on new players under Frank Lampard.
"Maybe I have a new contract now with that win," said Tuchel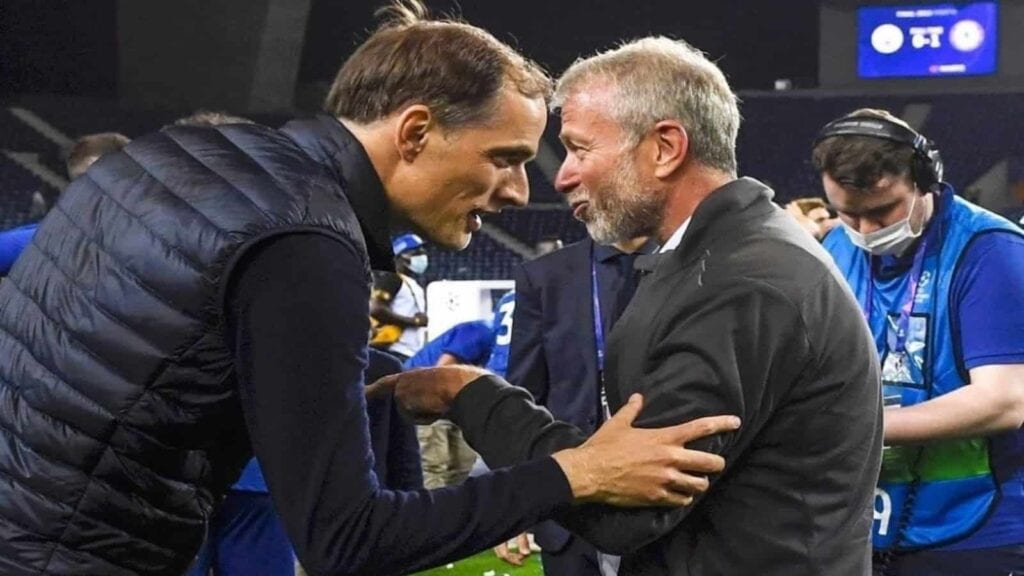 Thomas Tuchel remained humble even after his third victory over City's Pep Guardiola this season, the important of them coming in the Champions League Final yesterday at the Estadio De Dragao in Porto.
Kai Havertz's 42nd-minute goal, which came when the Chelsea club-record £72 million ($102.2 million) signing exploited a gaping hole in the City defence before rounding goalkeeper Ederson to score, was enough to send the European Cup to Stamford Bridge for the second time and leave City still waiting for their first triumph.
Tuchel met owner Roman Abramovich for the first time yesterday after the match and seemed confident that he will be offered a new deal after winning the Champions League in his first six months at the club. Owner Roman Abramovich attended the Estadio do Dragao to witness the Blues' success with Tuchel revealing their conversation on the pitch as the team celebrated the first time they had met.
"I'm not even 100 per cent sure, but maybe I have already a new contract with that win," Tuchel said. "My manager said something about it. I did not know, but let's check this first. I spoke to the owner right now on the pitch, which was the best moment for a first meeting!
"…Or the worst as from now on, it can only get worse! We will speak tomorrow, we will speak later, but I'm looking forward to this.
"We will speak tomorrow, we will speak later. I am looking forward to this. I can assure him that I will stay hungry, that I want the next title and I feel absolutely happy as a part of a really ambitious club and a strong part of a really strong group that suits my beliefs and suits my passion about football at the moment perfectly. My desire is to go for more victories and my desire is to grow as a coach. My desire is to push the group from the first day of the next season to the limit.", Tuchel looked to assure that he will try to deliver continuously here on.
"We have work to do and we have to close the gap. This is what I am all about so it will be nice to meet him a bit closer. We're in constant contact but not personal. He knows what's going on from me directly but now it's nice to meet him."
Tuchel heaped praise on his players and the immense mentality and character they showed on the pitch at the biggest stage.
"The [players] were determined to win this. We wanted to be a stone in their shoe. We encouraged everybody to step up and step out, to be more brave and create dangerous counter-attacks."
"To share it with everybody is incredible," Tuchel added. "I don't know what to feel. I was so grateful to arrive a second time [in the final]. I felt different. We were somehow… You could feel it getting closer.
"This is what we did, and I'm almost speechless, very, very happy to share this moment with this team, staff and support everyday in Cobham. It's for them, for our team manager who is at home, it's for my parents, my family, my kids." exclaimed Tuchel, acknowledging everyone's contribution to their success.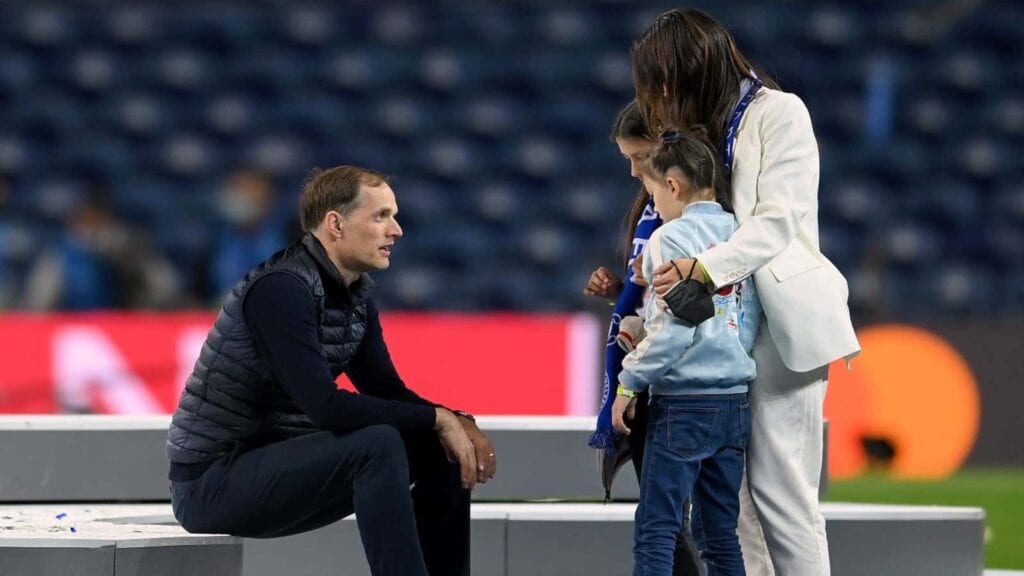 "It is about the next game, honestly. I experienced it with my first title in professional football, I was not surprised. It was a nice feeling but it did not too much to me. Even when I arrived in the first training after winning a cup with Dortmund with less hunger, desire or ambition."
"Of course, now is the time to celebrate for some days, to enjoy, to let it sink in. Of course this is the time to reflect on ti for one or two weeks but then surprisingly, it does not a lot to you. I think that is good because nobody wants to rest, I don't want to rest. I want the next process, the same level of quality and consistency and I demand to be a part of it. This is what comes next." said Tuchel as he reflected on the greater things to come their way in future.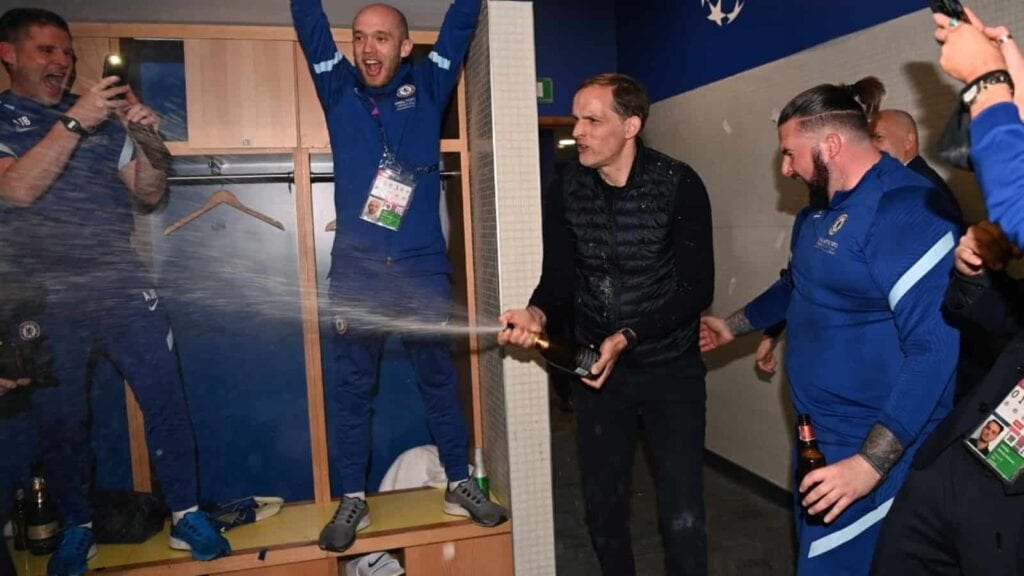 Thomas Tuchel played the underdog card to perfection as he believed in his tactics and mostly in his players and the capabilities they had. The preparation of this match was done equally in the mind, on the tactics board and on the training pitch. It's undoubtedly been a team effort, with the manager and his players performing in unison to lift them to this moment of ecstasy.
Also Read : UEFA Champions League Final Manchester City vs Chelsea FC Live Score, Chelsea crowned Champions League Winners