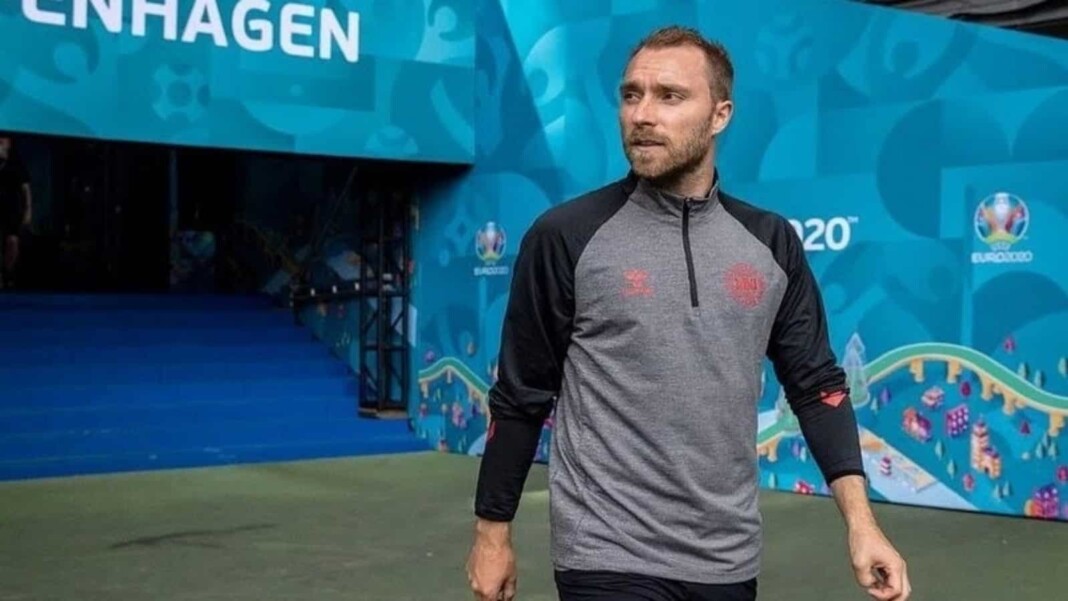 The Danish playmaker is one of the finest playmaker of his generation. He has been in news recently for an unfortunate reason. Christian Eriksen suffered an onfield cardiac arrest in Denmark's opening game of the EURO 2020. He has since recovered but it is unsure whether he would be able to play again. Currently Christian Eriksen is contracted to Inter Milan and was an integral part of the Inter Milan squad that won their first Serie A in a really long time.
Eriksen is a player known for his impeccable vision and brilliant playmaking skill which made him one of the most sought after player. We will take a look at his life both on the person and professional front.
Christian Eriksen: girlfriend and family
The worried picture of Sabrina Kvist Jensen, the girlfriend of the Danish player leaping over the barricade when Eriksen
collapsed has been doing rounds. It was a moment of pure horror for her. 26 year old Sabrina Kvist Jensen has been together with Christian Eriksen for 9 years and has moved along with her partner, wherever he went. The couple met way back in 2012, when Sabrina was just 18 years old and training to be a hairdresser.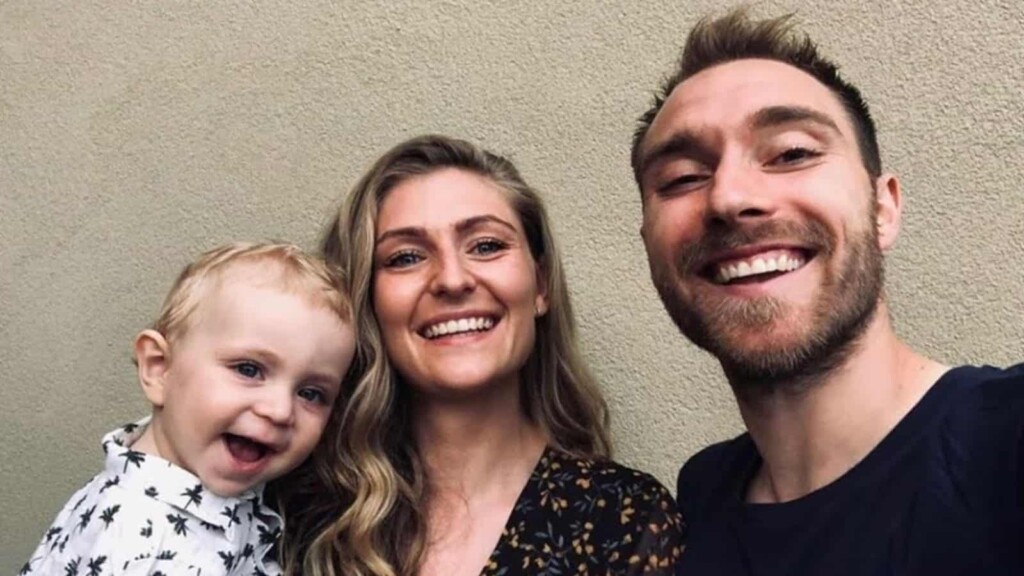 She completed her course as a hairdresser before she ditched her career to be with Eriksen in London in 2013 when he signed up for Tottenham. They are blessed with two children a son and a daughter. In 2017 December the couple announced they were expecting their first child. They were blessed with their daughter in this January 2021. Sabrina is known to keep a low profile as she spends her days taking care of their three year old son Alfie and their newborn daughter.
Christian Eriksen: Career
Eriksen's breakthrough years came in Ajax where he spent 3 years from 2010-13. In the 2010-11 season he was named Danish Talent of the Year, Ajax's talent of the year and the Dutch football talent of the year. In 2011 he was named Danish Player of the Year a recognition he has won five times. He left Ajax and joined Tottenham in 2013 having won the Eridivisie three times and making 162 appearances.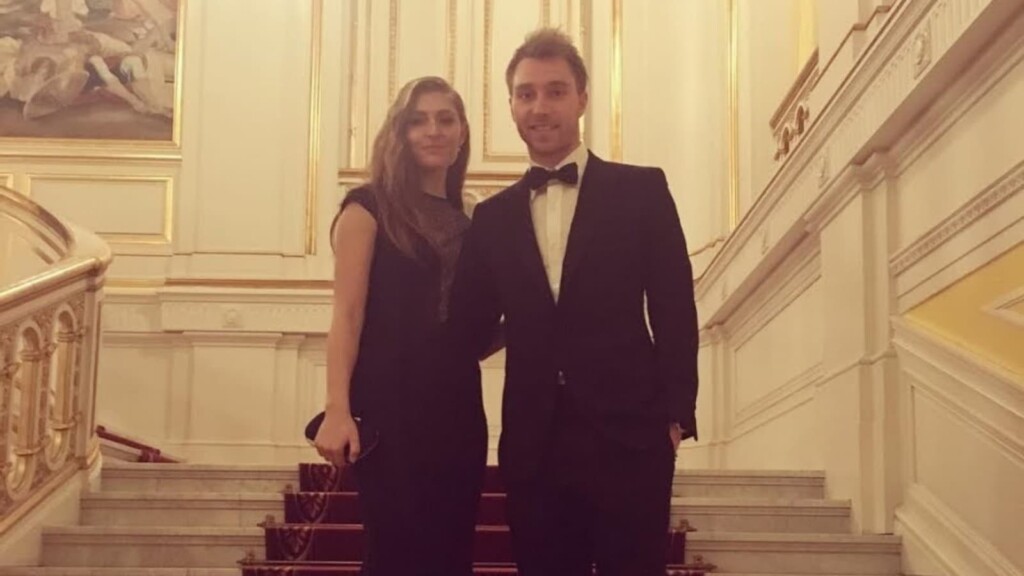 He won the Tottenham Player of the Year in his debut season and ended up runners up in the League Cup in 2014-15 season. He also holds the record for most premier league goals scored by a Danish Player and was named in PFA team of the year in 2017-18 season. He also ended up runners up of the UCL in 2018-19 season.

He joined Inter Milan in January 2020 with only six months left in his Tottenham contract. After few unsettling months at Inter Eriksen overcame the difficulties and he has since ended up as runners up of the Europa League 2019-20 and won the Serie A in 2020-21 season.
Eriksen made his international debut in 2010 and became the youngest player featuring in the 2010 World Cup. He has since featured in the 2012 EURO and 2018 World Cup .
ALSO READ: Andreas Christensen: Read about the defender's career and personal life.