Cristian Pulisic the young American winger, shared his exciting experience of meeting Lionel Messi for the first time. Pulisic currently plays in the English club Chelsea FC, he has grown up watching games of Luis Figo and Lionel Messi who he considers as his idols.
In the Copa America Centenario, USA faced Argentina in the Semi Finals on the 22nd of June 2016. Although USA was losing the match 2-0 at the first half, Pulisic was mesmerized with Lionel Messi's presence on the field.
"I played against Argentina and we suffered that day," Cristian Pulisic said in an Interview. "We were 2-0 down at half-time and Lionel Messi was incredible. I came on at half-time thinking, 'Oh no, this will be fun.'
Pulisic was subbed in after the halftime but with Argentina as the opponent he was not able to make much of an impact on the game. They went on to lose the match 4-0 at the full time whistle.
Cristian Pulisic's selfie with Lionel Messi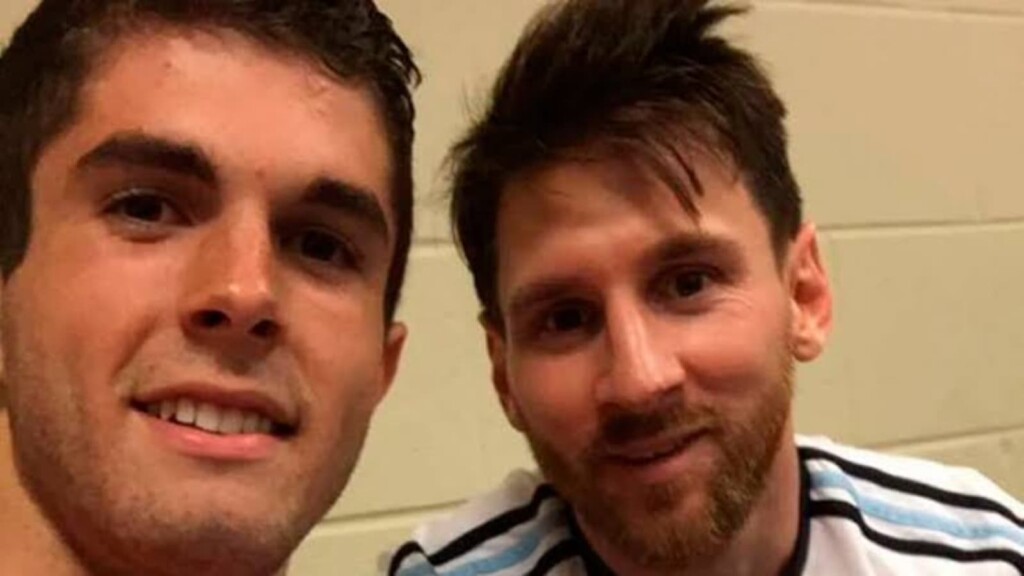 "We lost 4-0. Messi and I were chosen for random doping tests after, so I was sat there next to him trying to be cool, aged 17. I told our doctor to get my phone. I had to get my phone to have a picture taken with him.
"We couldn't really communicate and I was too nervous to try and speak to him, but I had to ask him for a photo by gesticulating. He was really nice about the whole thing. He probably gets it a lot, just maybe not in those circumstances."
USA went on to the third place match where they lost the match to Colombia 1-0 whereas on the other side Argentina also ending up losing the match against Chile in the finals on penalties.
Also Read : Cristian Pulisic Net Worth, Football Career, Income, Personal life, massive earnings, and more