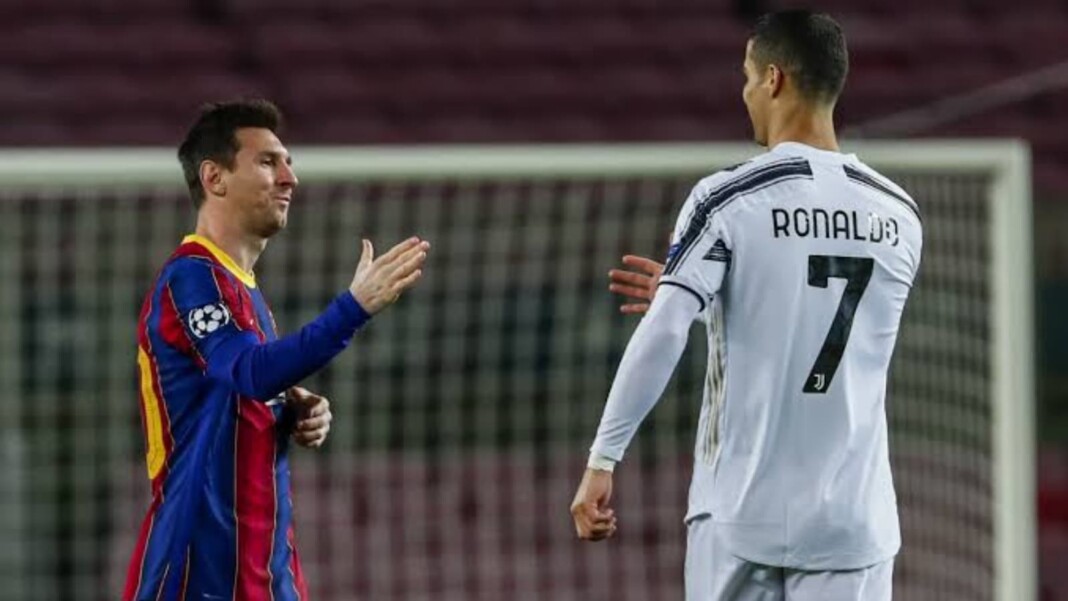 Football has witnessed quite a number of rivalries since the very beginning but the two name that pops up first in everyone's mind when it comes to rivalry, it's Cristiano Ronaldo and Lionel Messi. Both of them have always pushed each other to their best of limits and together they have dominated the footballing world in the last 17 years. This rivalry has not only been the greatest in Football but one of the greatest in Sports as well.
Ronaldo and Messi both have said that they were very lucky to play in the same generation as both of them has always pushed the other to reach their limits and showcase their talent. They have said that there is no enmity between them but just a healthy rivalry and both of them have agreed that they have a very good friendly relationship, as they always had a high level of respect for each other.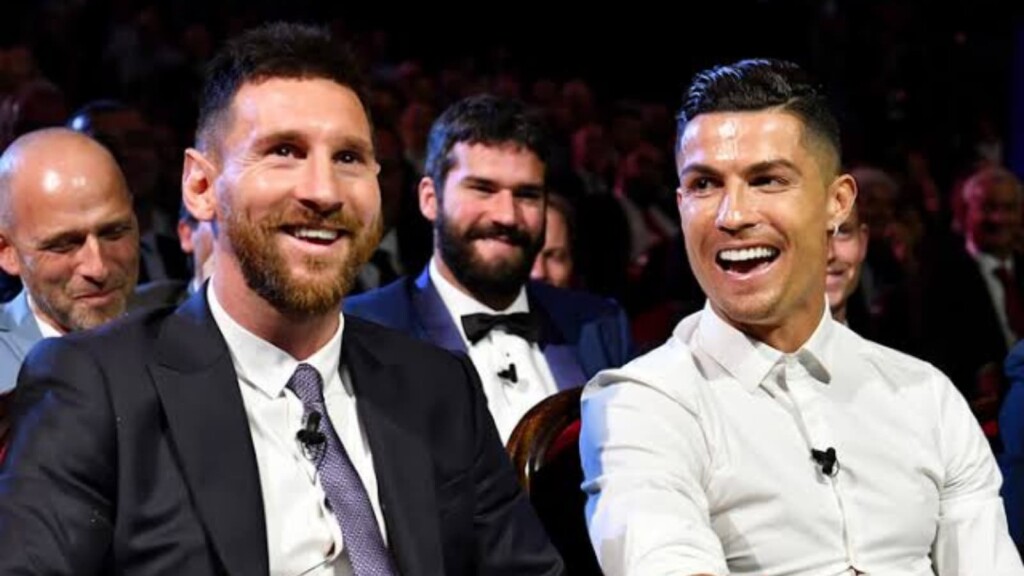 "We had that battle in Spain, I pushed him, and he pushed me. So, it's good to be part of the history of football," Ronaldo said in UEFA Men's player of the year award ceremony.
The only issue which arises a question at this time is that both Cristiano Ronaldo and Lionel Messi have shared the pitch so many times but they have never exchanged their Jersey with each other after the game, Why? Many will say that it was maybe because they had slight enmity between them although they never showed, but the real answer is far away.
Both Lionel Messi and Cristiano Ronaldo does not like asking for Jersey's from other players. Many players who play with them have asked for their Jersey numerous time and they both willingly swapped with them but they never themselves have liked asking to swap Jerseys'.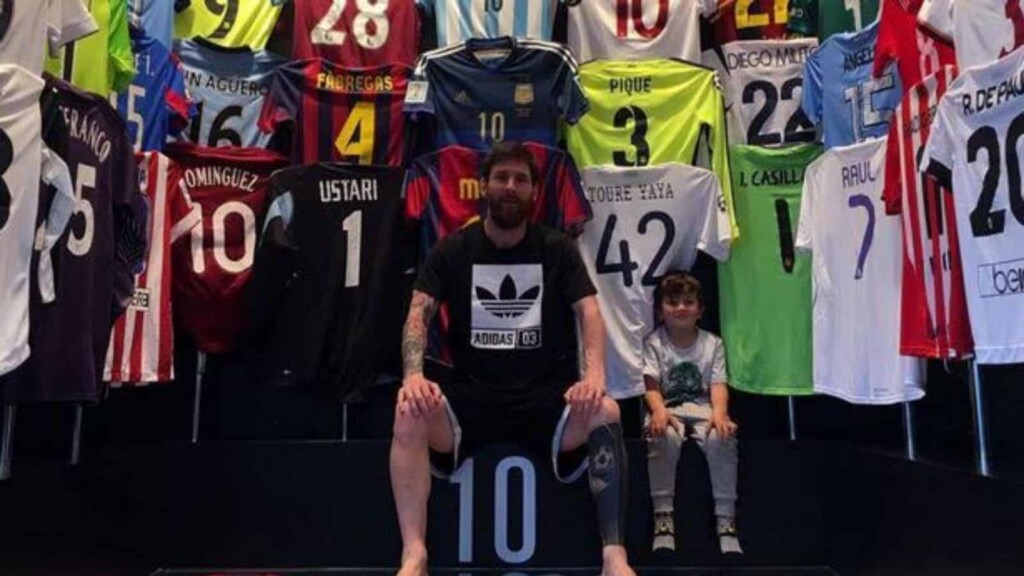 "I never asked for a rival jersey. There is no exception- if there are my compatriots in the opposing squad, then I will always gladly swap jerseys with them. If there are no Argentines on the pitch and someone asks to swap shirts, no problem I will do it, " Lionel Messi said in an interview.
Lionel Messi says to have asked only one player for his Jersey and it's none other than the Frenchmen Zinedine Zidane. "If no one expresses a desire to swap shirts, then I don't approach anyone and don't ask. I only asked for a shirt once from Zinedine Zidane," Messi said.
Cristiano Ronaldo and Lionel Messi's impact on Manchester United and PSG respectively, this Season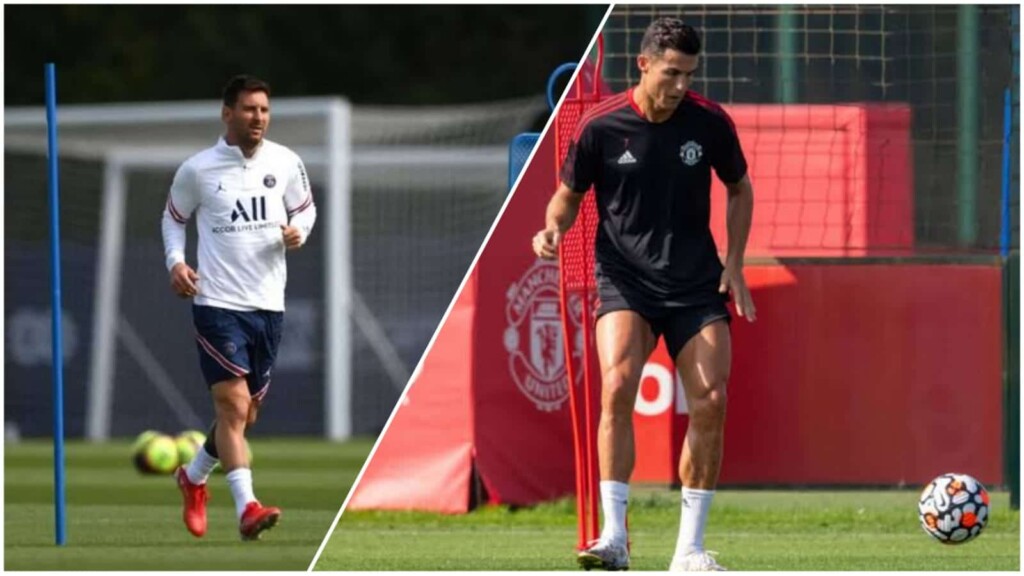 Cristiano Ronaldo has returned to his boyhood club Manchester United from Juventus in this summer transfer window, just few days after Lionel Messi signed with Paris Saint Germain from his boyhood club FC Barcelona. This summer transfer window has been crazy, as one makes his way home while the other moves out from it.
Both the players have already started to play with their club in the new season as Cristiano Ronaldo has already scored 4 goals in 3 matches for Manchester United while Lionel Messi is yet to make it to the headlines with PSG. At the age of 36 and 33, Cristiano and Messi is still dominating in the world football and there is not anyone near close to what they can do.
In 2019 UEFA Men's Player of the year Award Ceremony Ronaldo said, "Of course, we have a good relationship. We haven't had dinner together yet, but maybe in the future!" So we will have to wait to see when they will be dining together and when will they be meeting against each other on the pitch. Before they retire, the entire footballing world will be looking forward to the moment where they play finally against each other and swap their respective Jersey.
Also Read: Footballers who are proving the statement, 'Age is just a number' currently in the world football