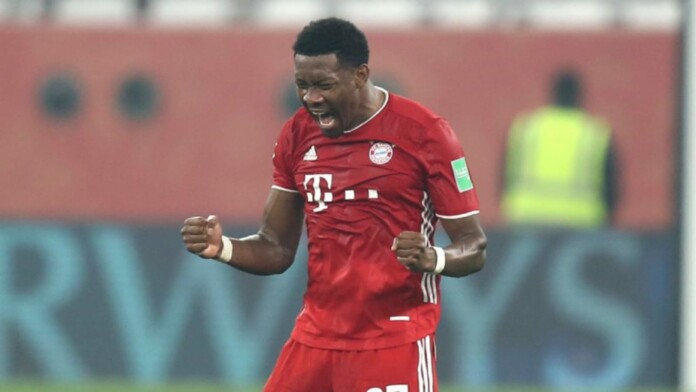 David Alaba, one of the most versatile defenders across Europe, is all set to join the Santiago Bernabeu outfit, Real Madrid on a free transfer at the end of the season. The paper works are being completed and the Spanish outfit will announce the player's arrival once the season ends across Europe.
Various clubs, including Manchester United and Chelsea were interested in signing the Austrian defender in the previous summer transfer window but his exorbitant wage demands stopped the Premier League clubs from signing him. According to reports, Real Madrid have accepted the player's €12 million per season wage demand to bring him to Spain.
What is the news published by Fabrizio Romano regarding David Alaba?
One of the most reliable transfer journalists across Europe, Fabrizio Romano tweeted:
The first part of the contracts for David Alaba transfer to Real Madrid has been signed and completed. He's joining as a free agent, confirmed. #Real Official announcement only expected at the end of the season, when all documents will be completed.
Previously the Italian journalist had mentioned the interest and intention of Real Madrid to sign the Bayern Munich defender on the free transfer. The talks were already completed between both the parties but the paper works was yet to be done. He had mentioned:
David Alaba to Real Madrid, here we go soon! It's never been in doubt since January, Real have always been leading the race. Alaba is set to sign his contract with Real Madrid in May for €12m net salary per season.
During his stint with Bayern Munich, David Alaba has won nine Bundesliga title in 11 seasons. The player started his journey as a left-back and slowly moved towards the central-defensive midfielder and central-defender role. David Alaba also registered the Champions League title with Bayern Munich in the pandemic affected 2019/20 season. In the ongoing season, despite featuring as a central defender the player has 5 G/A to his name.
On the other hand, Real Madrid are yet to arrive to a conclusion pertaining to Zinedine Zidane, Sergio Ramos and Raphael Varane. Raphael Varane is rumored to join Manchester United in the summer transfer window.
Also Read: Bruno Fernandes reveals his biggest regret at Manchester United