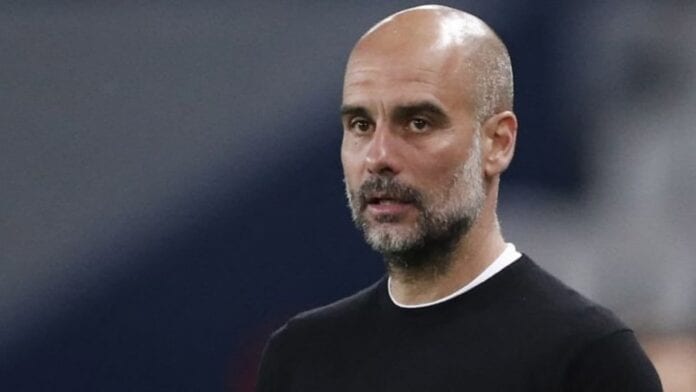 The scenes that unfolded in Portugal on 29th May were nothing short of a reality check for Pep Guardiola. On paper, both Manchester City, as well as Chelsea FC, looked strong and the game was expected to be an intriguing encounter but on current form, the Etihad outfit looked slightly ahead with the resources it possessed, the bench strength and above all Pep Guardiola's tactical and strategic awareness that has outsmarted his opponents in the past.
The Cityzens literally eased past some of the best opponents in the Premier League as well as in the Champions League. This loss foxed everyone and questions are being asked as to where Guardiola's tactical trickery or one should say his out of the box thinking went wrong? The 50-year-old manager's selection policy left fans as well as pundits surprised as 2 of his class performers in the midfield Rodrigo Hernandez and Fernandinho were benched.
Both have done exceptionally well and looked in control with their possession and their trickery to create opportunities through open play as well as through set pieces in the entire season. Both Fernandinho and Rodri showcased quality playmaking skills and worked well in tandem throughout the entire season. In fact, Guardiola opted for a more attacking option in the form of Bernardo Silva to play alongside Kevin De Bruyne and Ilkay Gundogan that didn't help his cause.
Even forwards Raheem Sterling and Riyad Mahrez were placed deep and were not comfortable in their respective positions which actually affected the rhythm and which led to miscommunication among them and the midfield at times. On the other hand, Chelsea FC midfielders Mason Mount and Christian Pulisic exploited the gaps and were successful in creating chances more often than not with their controlled and accurate passing.
Thomas Tuchel got his tactics spot on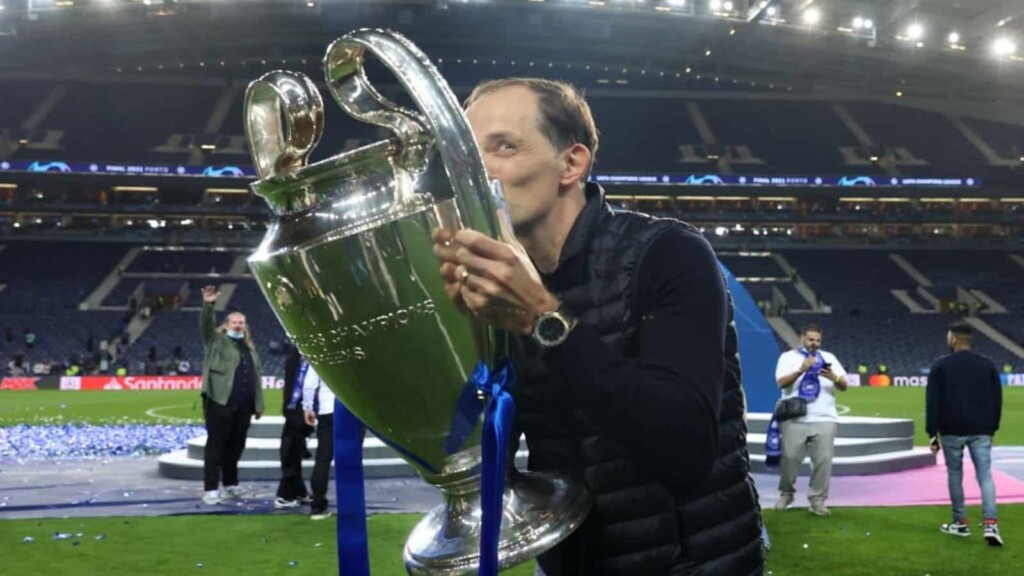 Chelsea manager Thomas Tuchel was spot on with his tactics in the midfield and the Blues looked equally solid in defence. Guardiola's midfield strategy was a bit too offensive and as said earlier the midfield looked out of gas without 2 of his in-form playmakers.
Tuchel has earlier outsmarted Guardiola and this was the 3rd time. Manchester City had just 1 shot at the goal in the entire game which clearly highlighted the frailties in the midfield. The Cityzens lacked the bite in their defensive organization also and only Ruben Dias looked threatening with his tough challenges aerially as well as on the ground.
Chelsea FC strikers and midfielders dominated the possession several times and worked well from the wings as well as from the centre. Guardiola has outsmarted his opponents with his innovative selection strategies which have brought positive results in the past but this time around he was outsmarted by a more wily opponent and somewhat by his own innovative but on the other hand overconfident selection strategies.
Also Read: Kai Havertz doesn't care about his Chelsea price tag as he replies "I don't give a f***" after the Champions League Final win
Also Read: Why is the signing of Aston Villa goalkeeper Tom Heaton a smart move by Manchester United?