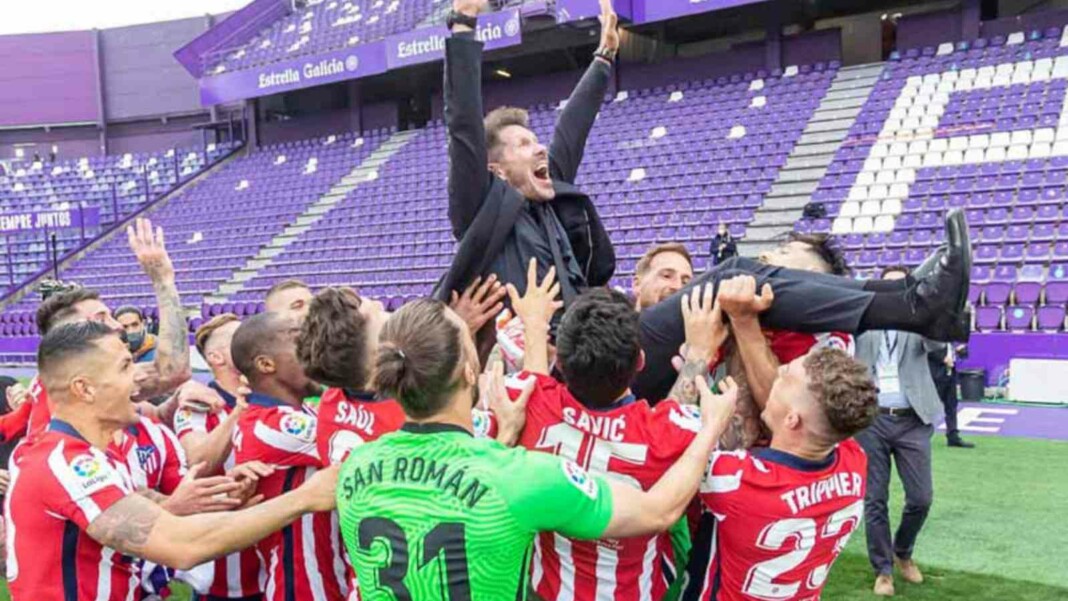 Atletico Madrid have successfully managed to tie down their La Liga winning Argentine manager, Diego Simeone to the club for another three years. Simeone signed the contract extension today and will remain in charge of the Rojiblancos till 2024.
Simeone joined the club in 2011 and has transformed the club into one of the best in Europe leading them to both domestic and European titles during his decade long stay so far. Simeone's Atletico were crowned La Liga champions last season, ending the run of rivals Real Madrid and Barcelona after 7 long years, since 2014, when he led them to a league glory.
Diego Simeone has won 8 trophies at the club since his arrival in 2011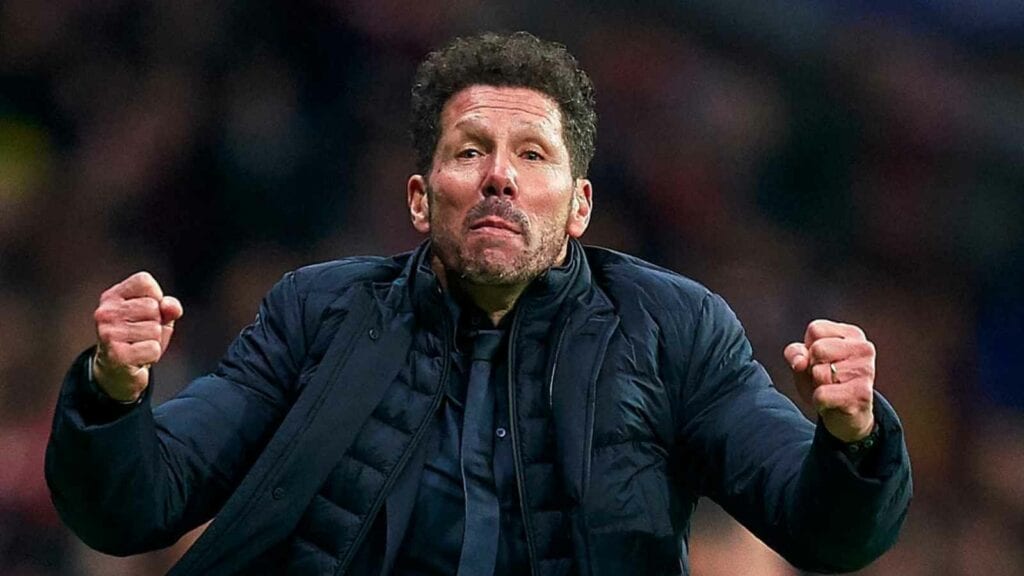 Diego Simeone's backroom staff, including Óscar Ortega, Pablo Vercellone, Nelson Vivas and Hernán Bonvinvini have also signed new three-year deals with the club.
"With this contract extension, we continue our exciting project with Diego Pablo Simeone. Fantastic news for the Atleti family," an Atletico Madrid statement read on Thursday.
Simeone led Atletico to the La Liga title in 2013-14 which was their first in 18 years. He has also led the Rojublancos to Europa League glories in 2011-12 and 2013-14. Atletico also reached the Champions League final in 2013-14 and 2015-16, only to be defeated by rivals Real Madrid on both occasions.
Simeone has managed 527 Atletico matches since joining the club in December 2011 and has an enviable win percentage of 60. He has registered 317 victories and 124 draws in all while only having lost 84 games during the last 10 years.
While Simeone has lef Atletico Madrid to, La Liga and the Europa League, the Champions League is one such trophy which the manager is yet to get hold of, he along with the Atletico supporters would hope he attains it in the coming 3 years.
Also Read: Five best Tottenham Hotspur players in the 2020/21 season