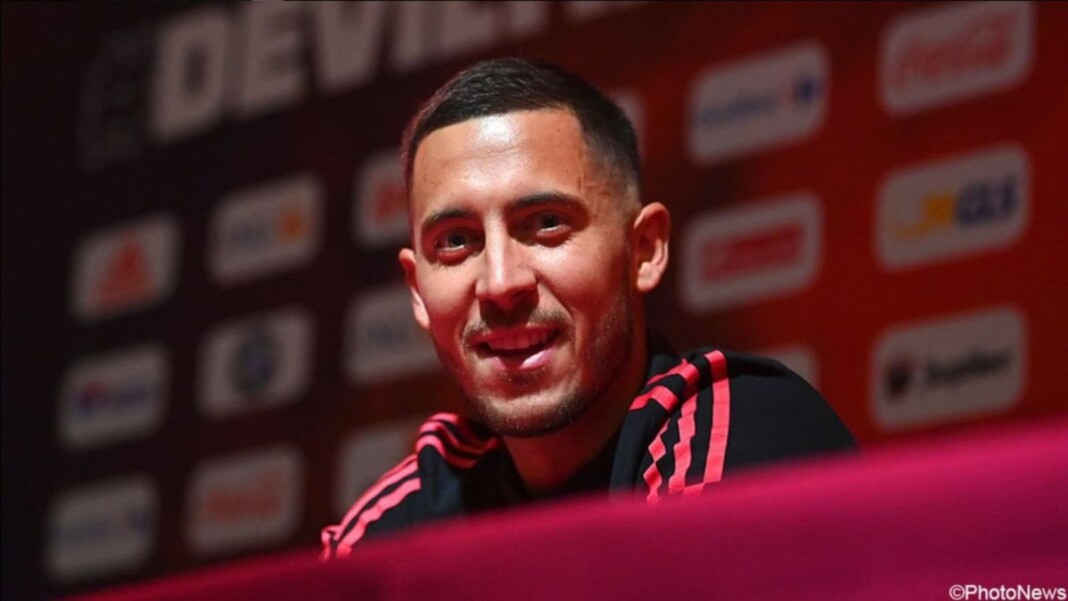 Eden Hazard insists he wants to stay at Real Madrid and has ruled out any suggestion that he might want to leave Real Madrid after his second disastrous season at the club.
Hazard has struggled continuously with injuries there and has made just 30 league appearances over the last two seasons. There have been suggestions that he is available to move out of Madrid this summer with interests from former club Chelsea. Hazard, however, is insistent that he wants to stay in the Spanish capital in the upcoming season.
"I don't see myself outside of Madrid" says Eden Hazard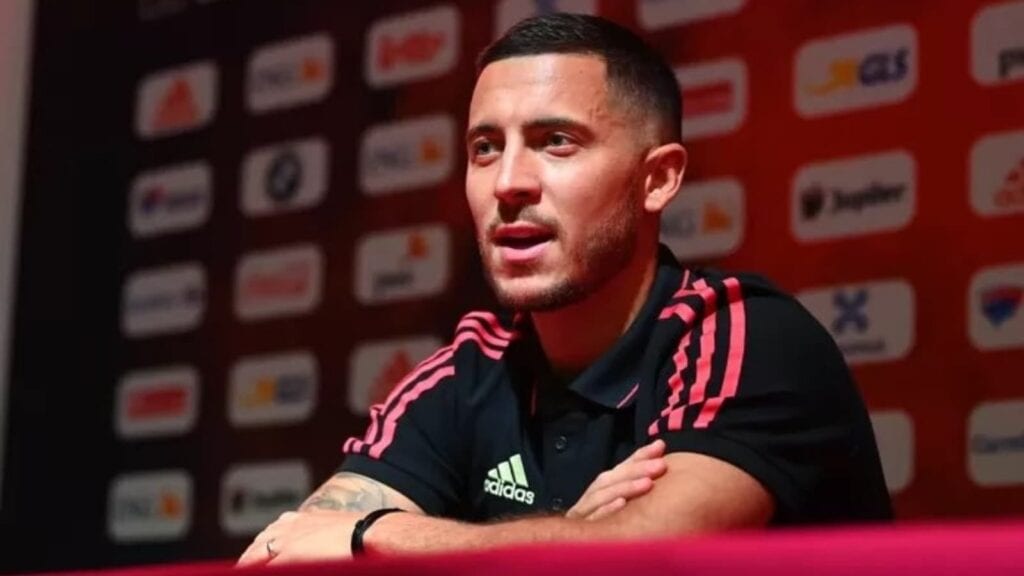 Hazard said he expects to stay at Real Madrid next season, even after the departure of coach Zinedine Zidane last week and in the wake of media speculation over his future at the club with possibilities and rumours arising of his move back to England.
The Belgium looked off form during his appearance in Real Madrid's 2-0 loss to his former club Chelsea in the Champions League semi-final second-leg earlier this month as he featured in just 14 league games and five Champions League fixtures. He was also unable to help Real Madrid win a trophy this season as Blancos ended their 2020-21 La Liga campaign being second behind local rivals Atletico Madrid who lifted the title.
"I still have a three-year contract with Real Madrid, so going back to England is out of the question. Everyone knows that my first two years were not good, so first I want to prove myself at Real Madrid. I will do everything to do that." Hazard told in his press conference with his national team Belgium.
"I don't see myself outside of Madrid. I know myself and that if I'm ready to play and fully fit, I can do great things for the club. After the Euros, my plan is to do everything for this club."
When asked about his view on Zidane's departure, Hazard said, "Zidane's departure? I am very disappointed. Individually I've not been able to give him what I have in me and that is disappointing, with all those injuries. That was difficult. But he knows I value him highly both in terms of player and coach."
"I had two wonderful years with him and I would like to thank him for that, although I feel frustrated that I have not been able to offer him more, but hopefully that can change in the future."
On his current fitness and how it could impact Belgium's chances in the Euros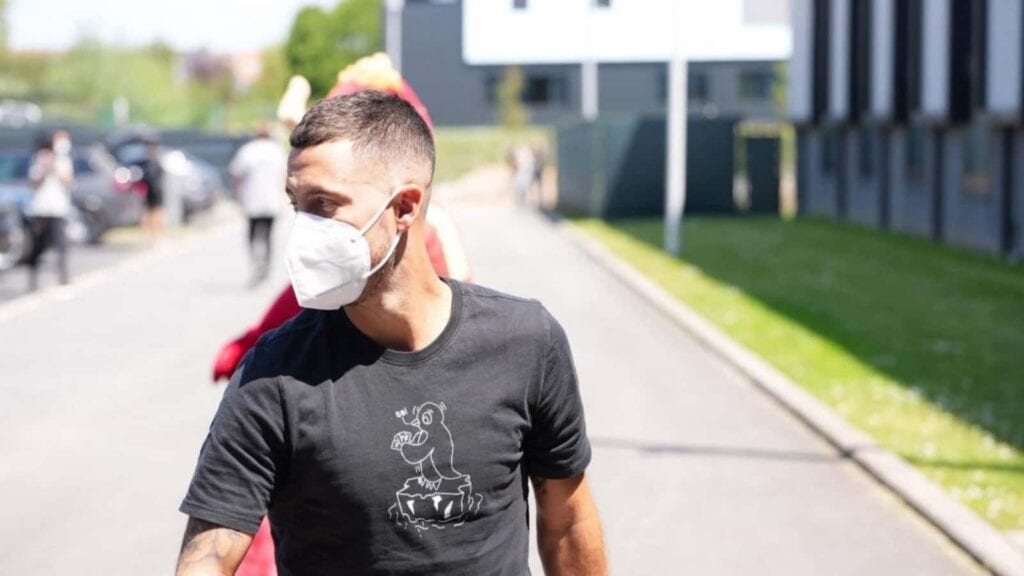 Hazard hopes to be ready to play for Belgium in their opening game of the European Championship but is still unsure whether he will be fit in time, the forward told in the conference.
The Belgian said he was mentally ready but physically still unsure after a season marred with injury; "I'm fine, I train well and I can do it for another two weeks. I hope to be ready for the first match in Russia."
"I still have some pain in my thigh and I see what we are doing with the medical team and the manager. I couldn't play the last game with Real Madrid so I had a week off and now it's time to see if I have to train alone first or no. Of course I am not 100% yet. But mentally I am fine and physically that will come back step by step. Hopefully I will be completely fine by June 12th."
When asked about what he thought about the national team coach Martinez saying that Eden doesn't have to be 100% to be important, Hazard stated; "I'd rather be completely fit than just 50%. Coming to the field in pain and discomfort is not really fun. Especially as you get older. So the next two weeks will be important." as he sees to evade another injury.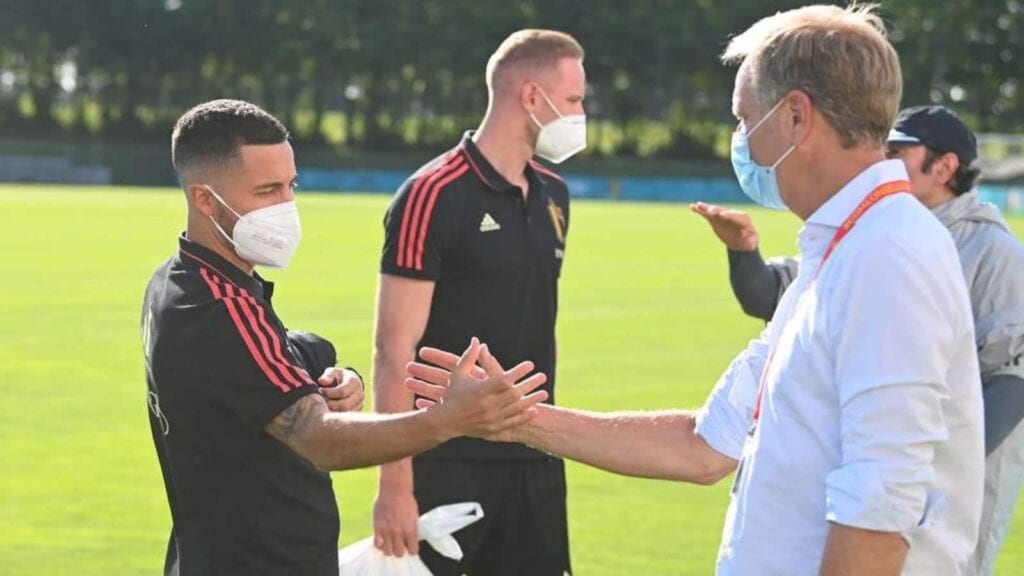 "I have never been able to build that up (the rhythm) in the past year and a half. But I feel I'm leaning close to my best level. Now I just need matches. I'm doing everything I can to not get hurt again. And I still have a few good years ahead of me." Hazard said.
"Practice matches will do me good, it's always good to be here with the group. It will be a great tournament to prepare for. I hope everyone is fit, including me. It will do me good to play some games to start well." Hazard said, as he looks to train well and get fit before the Euros.
Before the Euros Hazard would like to shrug off his previous backlogs and start afresh as his form would be crucial for Belgium if they want to progress all the way in the tournament.
Also Read: Serge Aurier fancies move to PSG after his contract expires at Tottenham Hotspur