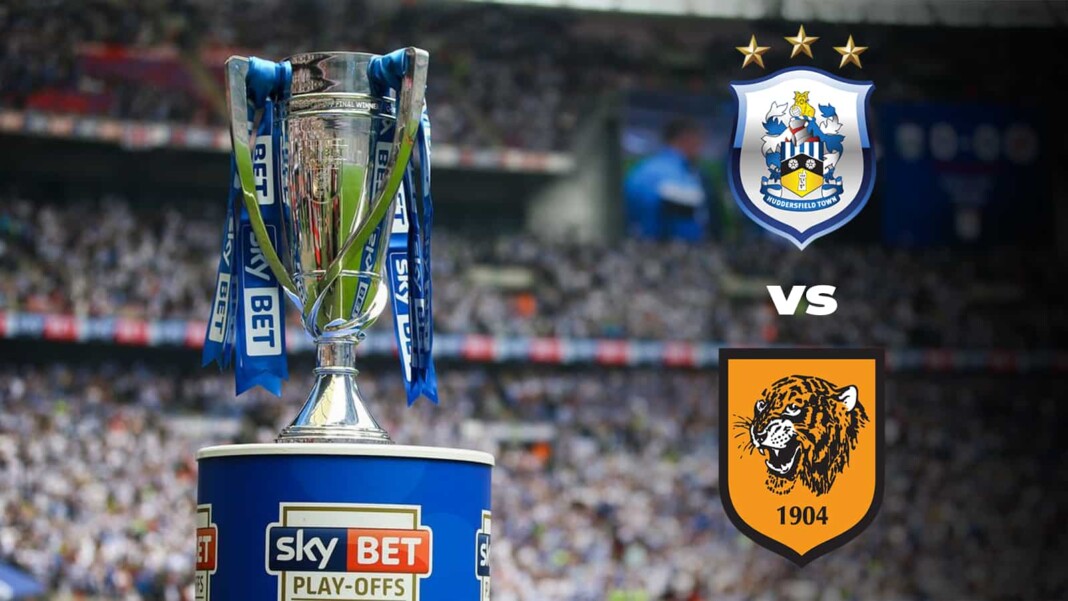 Huddersfield host Hull City to push their battle for promotion, while Hull look to continue with their relegation fight and be on the up considering the EFL Championship league table recently. Huddersfield, however, have had a slump and would look to get past it.
Huddersfield vs Hull City: Preview
Hull has climbed out of the relegation zone in the EFL Championship with four points from their past two matches, showing indications of improvement. However, one ought to believe that the international break came at a poor time for them, since they must have lost their impetus. For Hull, Tom Huddlestone and Alfie Jones might have to sit out due to injuries.
Huddersfield would surely like the momentum of Hull being paused, since a win here would propel the Terriers into the playoff spots of the EFL Championship, relying on other outcomes. Despite the fact that Hull will most certainly show a lot more passion than they did early in the season, Huddersfield still appears to be the superior team on paper and should be favoured for the win.
In the past three matches between the two teams, Hull have not won a single game as there were two wins for Huddersfield and a draw. However, prior to that, Hull had won four straight games against the Terriers.
Huddersfield vs Hull City: Match Timings
| | | |
| --- | --- | --- |
| Date | Time | Timezone |
| Saturday, 16th October | 7:30 PM | IST |
| Saturday, 16th October | 7:00 PM | PST |
| Saturday, 16th October | 10:00 AM | ET |
| Saturday, 16th October | 2:00 PM | GMT |
| Saturday, 16th October | 3:00 PM | BST |
Huddersfield vs Hull City: Venue
The EFL Championship 2021/22 match between Huddersfield and Hull City will be played at the John Smith's Stadium, also known as the Kirklees Stadium. The stadium is a host to Huddersfield and boasts a capacity of 24,000 spectators.
Huddersfield vs Hull City: Prediction
Both the teams are having contrasting seasons and are fighting for different reasons early on in the EFL Championship. In the wild, there is only one winner between the Tigers and the Terriers. In football however, Hull haven't defeated Huddersfield in a long time and it looks like that will stay as an easy Huddersfield win with a clean sheet and two or three goals can be seen on the cards.
Huddersfield vs Hull City: Live Stream
| | |
| --- | --- |
| Country | Broadcaster |
| India | Viacom |
| Bosnia & Herzegovina | Sportklub |
| Croatia | Sportklub |
| Kosovo | Sportklub |
| Macedonia | Sportklub |
| Montenegro | Sportklub |
| Serbia | Sportklub |
| Slovenia | Sportklub |
| Denmark | NENT |
| Finland | NENT |
| Norway | NENT |
| Sweden | NENT |
| Estonia | NENT |
| Latvia | NENT |
| Lithuania | NENT |
| Belgium | Eleven Sports |
| Bulgaria | Nova Sport |
| Czech Republic | Arena Sport, DigiSport |
| Slovakia | N/A |
| France, Andorra, Monaco & DOM TOMs | beIN Sports |
| Germany | DAZN, Sport 1 |
| Greece | Nova Sports |
| Hungary | Arena4 |
| Iceland | 365 Media |
| Israel | Charlton |
| Italy | DAZN |
| Netherlands | Ziggo |
| Poland | Eleven Sports |
| Portugal | Eleven Sports |
| Russia | Football-TV |
| Spain | DAZN |
| Turkey | beIN Sports |
| Armenia | Setanta |
| Azerbaijan | Setanta |
| Belarus | Setanta |
| Georgia | Setanta |
| Kazakhstan | Setanta |
| Kyrgyzstan | Setanta |
| Moldova | Setanta |
| Tajikistan | Setanta |
| Turkmenistan | Setanta |
| Uzbekistan | Setanta |
| Bahrain | beIN Sports |
| Iran | beIN Sports |
| Iraq | beIN Sports |
| Jordan | beIN Sports |
| Kuwait | beIN Sports |
| Lebanon | beIN Sports |
| Oman | beIN Sports |
| Palestine | beIN Sports |
| Qatar | beIN Sports |
| Saudi Arabia | beIN Sports |
| Syria | beIN Sports |
| UAE | beIN Sports |
| Yemen | beIN Sports |
| Algeria | beIN Sports |
| Chad | beIN Sports, Supersport, ESPN Africa |
| Djibouti | beIN Sports, Supersport |
| Egypt | beIN Sports |
| Libya | beIN Sports |
| Mauritania | beIN Sports, Supersport, ESPN Africa |
| Morocco | beIN Sports |
| Somalia | beIN Sports, Supersport |
| Sudan | beIN Sports, Supersport |
| Tunisia | beIN Sports |
| Angola | ESPN Africa, Supersport |
| Benin | ESPN Africa, Supersport |
| Botswana | Supersport |
| Burkina Faso | ESPN Africa, Supersport |
| Burundi | ESPN Africa, Supersport |
| Cameroon | ESPN Africa, Supersport |
| Cape Verde | ESPN Africa, Supersport |
| Central African Republic | ESPN Africa, Supersport |
| Chad | beIN Sports, ESPN Africa, Supersport |
| Comoros | Supersport |
| Congo | ESPN Africa, Supersport |
| Democratic Republic of Congo | ESPN Africa, Supersport |
| Equatorial Guinea | ESPN Africa, Supersport |
| Eritrea | Supersport |
| Ethiopia | Supersport |
| Gabon | ESPN Africa, Supersport |
| Gambia | Supersport |
| Ghana | Supersport |
| Guinea | ESPN Africa, Supersport |
| Guinea-Bissau | Supersport |
| Ivory Coast | ESPN Africa, Supersport |
| Kenya | ESPN Africa, Supersport, Azam |
| Lesotho | Supersport |
| Liberia | Supersport |
| Madagascar | ESPN Africa, Supersport |
| Malawi | ESPN Africa, Supersport |
| Mali | ESPN Africa, Supersport |
| Mauritania | beIN Sports, ESPN Africa |
| Mauritius | ESPN Africa, Supersport |
| Mozambique | ESPN Africa, Supersport |
| Namibia | Supersport |
| Niger | ESPN Africa, Supersport |
| Nigeria | ESPN Africa, Supersport, TStv |
| Rwanda | ESPN Africa, Supersport |
| Sao Tome & Principe | Supersport |
| Senegal | Supersport |
| Sierra Leone | Supersport |
| Seychelles | ESPN Africa |
| South Africa | ESPN Africa, Supersport |
| Swaziland | Supersport |
| Tanzania | ESPN Africa, Azam |
| Togo | ESPN Africa, Supersport |
| Uganda | ESPN Africa, Azam |
| Zambia | ESPN Africa, Supersport |
| Zimbabwe | Supersport |
| Hong Kong | i-Cable |
| Indonesia | Emtek |
| Macau | TDM |
| Singapore | Singtel |
| Vietnam | VTV |
| Canada | DAZN |
| USA | ESPN/BAMTech |
| Anguilla | Sportsmax |
| Antigua | Sportsmax |
| Aruba | Sportsmax |
| Bahamas | Sportsmax |
| Barbados | Sportsmax |
| Barbuda | Sportsmax |
| Bonaire | Sportsmax |
| Cayman Islands | Sportsmax |
| Curucao | Sportsmax |
| Dominica | Sportsmax |
| Falkland Isles | Sportsmax |
| French Guiana | Sportsmax |
| Grenada | Sportsmax |
| Guadeloupe | Sportsmax |
| Guyana | Sportsmax |
| Haiti | Sportsmax |
| Jamaica | Sportsmax |
| Martinique | Sportsmax |
| Montserrat | Sportsmax |
| Nevis | Sportsmax |
| St. Lucia | Sportsmax |
| St. Marteen | Sportsmax |
| Suriname | Sportsmax |
| Tortola | Sportsmax |
| Trinidad & Tobago | Sportsmax |
| Turks & Caicos | Sportsmax |
| Costa Rica | Sky Mexico |
| Dominican Republic | Sky Mexico |
| El Salvador | Sky Mexico |
| Guatemala | Sky Mexico |
| Honduras | Sky Mexico |
| Mexico | Sky Mexico |
| Nicaragua | Sky Mexico |
| Panama | Sky Mexico |
| Argentina | ESPN Sur |
| Bolivia | ESPN Sur |
| Brazil | ESPN Sur |
| Chile | ESPN Sur |
| Colombia | ESPN Sur |
| Ecuador | ESPN Sur |
| Paraguay | ESPN Sur |
| Peru | ESPN Sur |
| Uruguay | ESPN Sur |
| Venezuela | ESPN Sur |
| Australia | beIN Sports |
| New Zealand | beIN Sports |
Also read: Ballon d'Or: Top 5 deserving players who did not make the nominees list