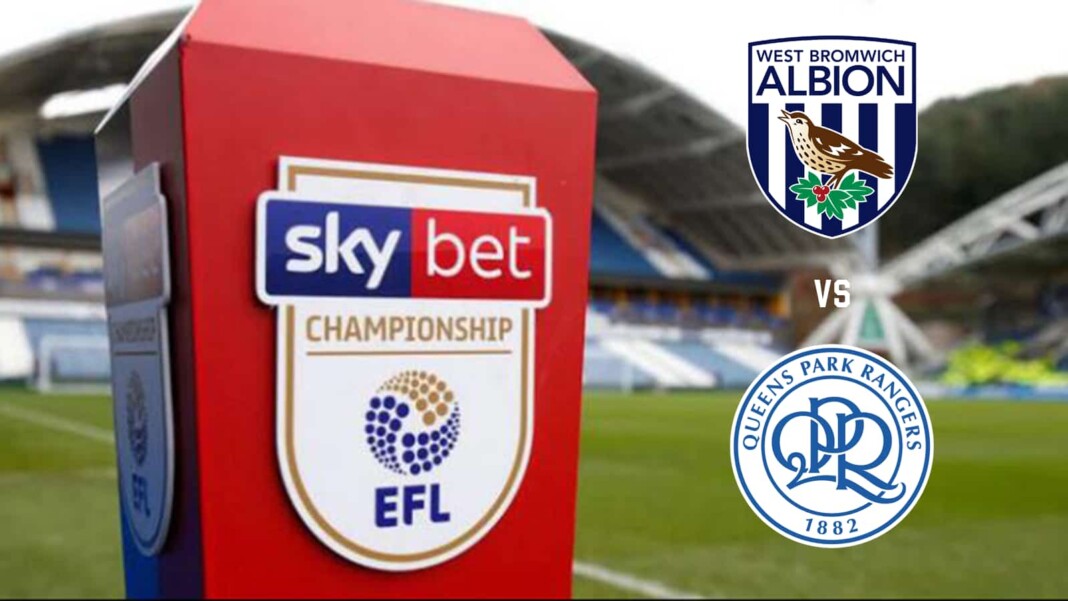 West Brom takes on QPR at The Hawthorns on Saturday 25th September in gameweek 9 of the EFL Championship. Ahead of the game we take a look at the West Brom vs QPR Live Stream, Preview and Prediction details.
West Brom vs QPR: Preview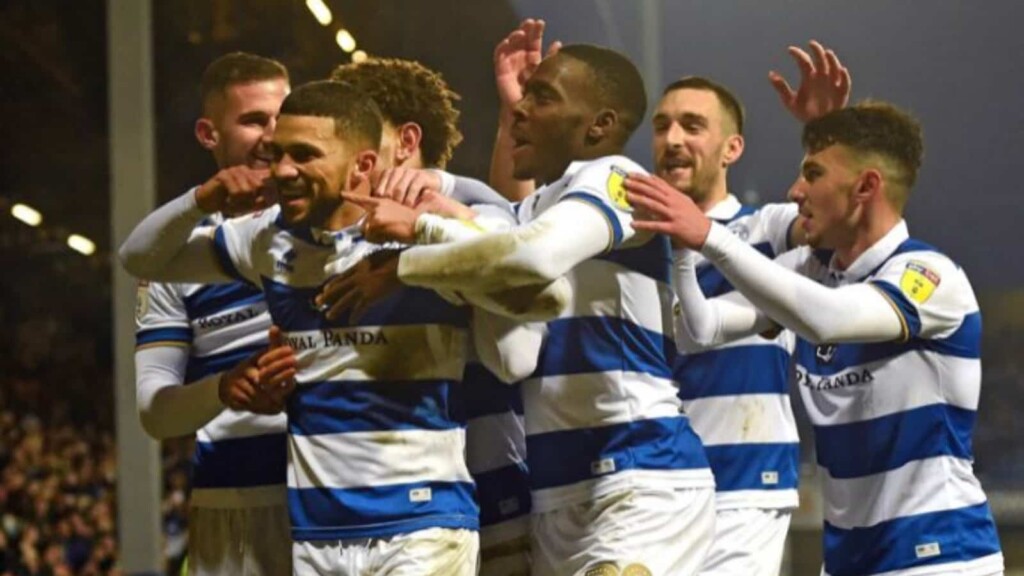 West Brom have made a strong start to their EFL Championship season looking to be back in the Premier League after being relegated last season. West Brom are unbeaten after eight games with 4 wins and 4 draws having 16 points so far and are in third place. But they're winless in their last three league games having draws against Millwall, Derby County and Preston respectively. Valerien Ismael's side will surely look for a win when they face QPR on Saturday.
The visitors, Queen Park Rangers are in 8th place with 12 points after the first eight games. QPR defeated Everton in the midweek EFL Cup third round 8-7 on penalties after the game ended 2-2. Tom Davies missed the decisive spot kick for the Toffees before Jimmy Dunne scored and took his side to the next round. However QPR have lost their last two league games against Bournemouth and Bristol City respectively. It was Bristol City's Nakhi Wells who scored the winner in the 93rd minute and handed Mark Warburton's side their second straight loss in the league.
West Brom vs QPR: Venue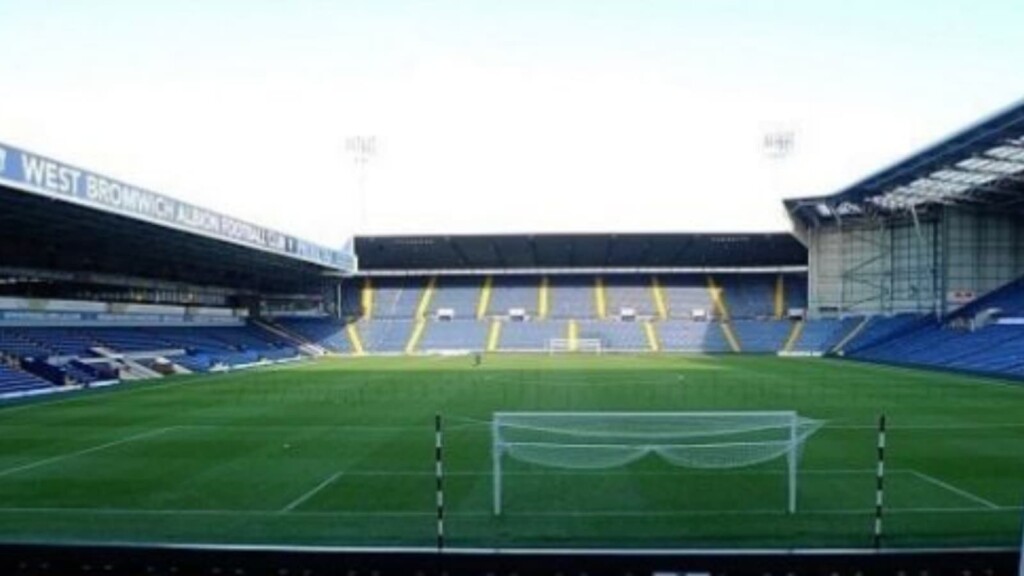 West Brom will host QPR at The Hawthorns in Halfords Lane West Bromwich, England. It has a total capacity of 26,688 seats.
West Brom vs QPR: Match Timings
| | | |
| --- | --- | --- |
| Date | Time | Timezone |
| Friday, 24th September | 12:00 PM | PST |
| Friday, 24th September | 3:00 PM | ET |
| Friday, 24th September | 7:00 PM | GMT |
| Friday, 24th September | 8:00 PM | BST |
| Saturday, 25th September | 12:30 AM | IST |
West Brom vs QPR: Prediction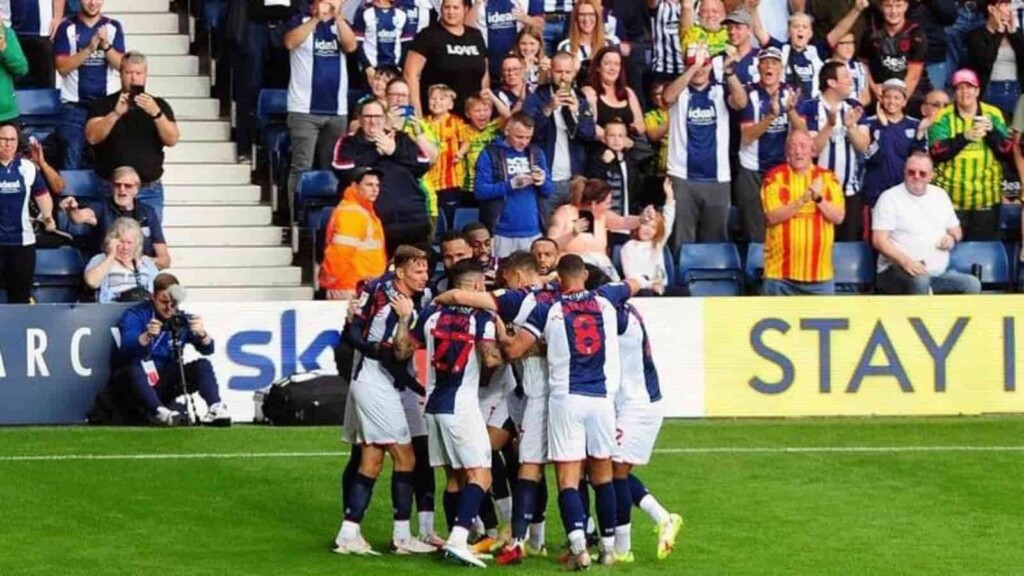 West Brom will be favourites to win this game and will surely want to get back to winning ways after three draws in last games. However QPR were unlucky to concede a late winner against Bristol City last time out. But we still think that West Brom have more than enough quality to win this game. Therefore we predict a win for West Brom in this game.
West Brom vs QPR: Live Stream
| | |
| --- | --- |
| Country | Broadcaster |
| India | Viacom |
| Bosnia & Herzegovina | Sportklub |
| Croatia | Sportklub |
| Kosovo | Sportklub |
| Macedonia | Sportklub |
| Montenegro | Sportklub |
| Serbia | Sportklub |
| Slovenia | Sportklub |
| Denmark | NENT |
| Finland | NENT |
| Norway | NENT |
| Sweden | NENT |
| Estonia | NENT |
| Latvia | NENT |
| Lithuania | NENT |
| Belgium | Eleven Sports |
| Bulgaria | Nova Sport |
| Czech Republic | Arena Sport, DigiSport |
| Slovakia | N/A |
| France, Andorra, Monaco & DOM TOMs | beIN Sports |
| Germany | DAZN, Sport 1 |
| Greece | Nova Sports |
| Hungary | Arena4 |
| Iceland | 365 Media |
| Israel | Charlton |
| Italy | DAZN |
| Netherlands | Ziggo |
| Poland | Eleven Sports |
| Portugal | Eleven Sports |
| Russia | Football-TV |
| Spain | DAZN |
| Turkey | beIN Sports |
| Armenia | Setanta |
| Azerbaijan | Setanta |
| Belarus | Setanta |
| Georgia | Setanta |
| Kazakhstan | Setanta |
| Kyrgyzstan | Setanta |
| Moldova | Setanta |
| Tajikistan | Setanta |
| Turkmenistan | Setanta |
| Uzbekistan | Setanta |
| Bahrain | beIN Sports |
| Iran | beIN Sports |
| Iraq | beIN Sports |
| Jordan | beIN Sports |
| Kuwait | beIN Sports |
| Lebanon | beIN Sports |
| Oman | beIN Sports |
| Palestine | beIN Sports |
| Qatar | beIN Sports |
| Saudi Arabia | beIN Sports |
| Syria | beIN Sports |
| UAE | beIN Sports |
| Yemen | beIN Sports |
| Algeria | beIN Sports |
| Chad | beIN Sports, Supersport, ESPN Africa |
| Djibouti | beIN Sports, Supersport |
| Egypt | beIN Sports |
| Libya | beIN Sports |
| Mauritania | beIN Sports, Supersport, ESPN Africa |
| Morocco | beIN Sports |
| Somalia | beIN Sports, Supersport |
| Sudan | beIN Sports, Supersport |
| Tunisia | beIN Sports |
| Angola | ESPN Africa, Supersport |
| Benin | ESPN Africa, Supersport |
| Botswana | Supersport |
| Burkina Faso | ESPN Africa, Supersport |
| Burundi | ESPN Africa, Supersport |
| Cameroon | ESPN Africa, Supersport |
| Cape Verde | ESPN Africa, Supersport |
| Central African Republic | ESPN Africa, Supersport |
| Chad | beIN Sports, ESPN Africa, Supersport |
| Comoros | Supersport |
| Congo | ESPN Africa, Supersport |
| Democratic Republic of Congo | ESPN Africa, Supersport |
| Equatorial Guinea | ESPN Africa, Supersport |
| Eritrea | Supersport |
| Ethiopia | Supersport |
| Gabon | ESPN Africa, Supersport |
| Gambia | Supersport |
| Ghana | Supersport |
| Guinea | ESPN Africa, Supersport |
| Guinea-Bissau | Supersport |
| Ivory Coast | ESPN Africa, Supersport |
| Kenya | ESPN Africa, Supersport, Azam |
| Lesotho | Supersport |
| Liberia | Supersport |
| Madagascar | ESPN Africa, Supersport |
| Malawi | ESPN Africa, Supersport |
| Mali | ESPN Africa, Supersport |
| Mauritania | beIN Sports, ESPN Africa |
| Mauritius | ESPN Africa, Supersport |
| Mozambique | ESPN Africa, Supersport |
| Namibia | Supersport |
| Niger | ESPN Africa, Supersport |
| Nigeria | ESPN Africa, Supersport, TStv |
| Rwanda | ESPN Africa, Supersport |
| Sao Tome & Principe | Supersport |
| Senegal | Supersport |
| Sierra Leone | Supersport |
| Seychelles | ESPN Africa |
| South Africa | ESPN Africa, Supersport |
| Swaziland | Supersport |
| Tanzania | ESPN Africa, Azam |
| Togo | ESPN Africa, Supersport |
| Uganda | ESPN Africa, Azam |
| Zambia | ESPN Africa, Supersport |
| Zimbabwe | Supersport |
| Hong Kong | i-Cable |
| Indonesia | Emtek |
| Macau | TDM |
| Singapore | Singtel |
| Vietnam | VTV |
| Canada | DAZN |
| USA | ESPN/BAMTech |
| Anguilla | Sportsmax |
| Antigua | Sportsmax |
| Aruba | Sportsmax |
| Bahamas | Sportsmax |
| Barbados | Sportsmax |
| Barbuda | Sportsmax |
| Bonaire | Sportsmax |
| Cayman Islands | Sportsmax |
| Curucao | Sportsmax |
| Dominica | Sportsmax |
| Falkland Isles | Sportsmax |
| French Guiana | Sportsmax |
| Grenada | Sportsmax |
| Guadeloupe | Sportsmax |
| Guyana | Sportsmax |
| Haiti | Sportsmax |
| Jamaica | Sportsmax |
| Martinique | Sportsmax |
| Montserrat | Sportsmax |
| Nevis | Sportsmax |
| St. Lucia | Sportsmax |
| St. Marteen | Sportsmax |
| Suriname | Sportsmax |
| Tortola | Sportsmax |
| Trinidad & Tobago | Sportsmax |
| Turks & Caicos | Sportsmax |
| Costa Rica | Sky Mexico |
| Dominican Republic | Sky Mexico |
| El Salvador | Sky Mexico |
| Guatemala | Sky Mexico |
| Honduras | Sky Mexico |
| Mexico | Sky Mexico |
| Nicaragua | Sky Mexico |
| Panama | Sky Mexico |
| Argentina | ESPN Sur |
| Bolivia | ESPN Sur |
| Brazil | ESPN Sur |
| Chile | ESPN Sur |
| Colombia | ESPN Sur |
| Ecuador | ESPN Sur |
| Paraguay | ESPN Sur |
| Peru | ESPN Sur |
| Uruguay | ESPN Sur |
| Venezuela | ESPN Sur |
| Australia | beIN Sports |
| New Zealand | beIN Sports |
Also read: EFL Championship: Sheffield United vs Derby County Live Stream, Preview and Prediction