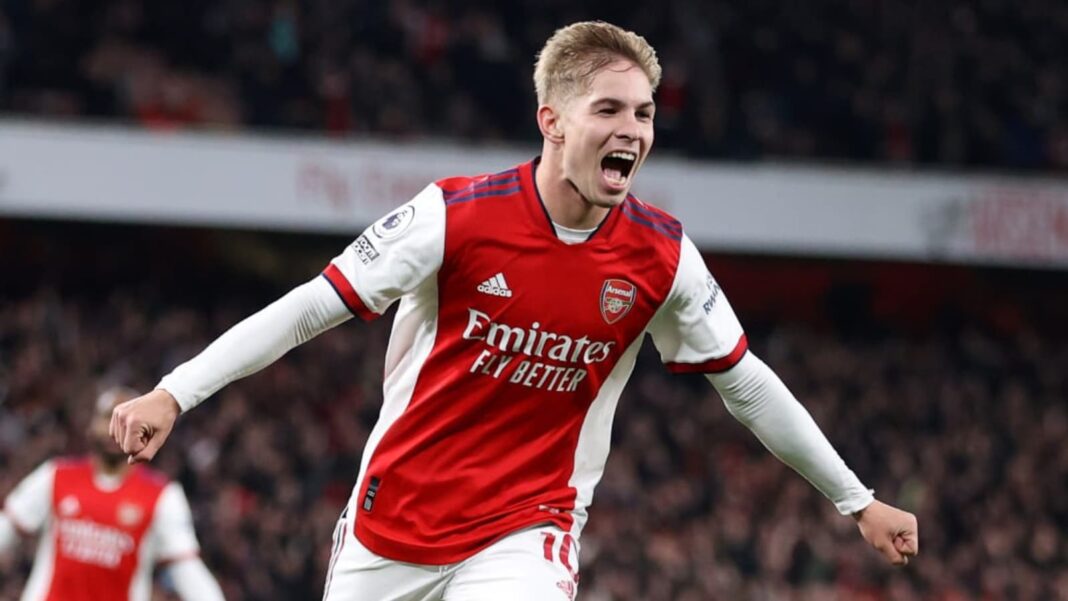 Arsenal's 2020-21 campaign didn't go as per manager Mikel Arteta's plans where the team looked out of gas while building attacks, showing creativity in the midfield and even with its finishing. The Gunners finished 8th in the points table last season. Mikel Arteta's 3-4-3 formation looked effective earlier as top teams found it difficult to neutralize this puzzle where the team's defensive network looked rock solid.
After some time top teams were successful in finding frailties in this defensive set-up and rather they found out that sitting deep would be more meaningful as Arsenal won't be able to generate attacks more fluidly if this tactic would be used. Mikel Arteta didn't have a resourceful midfielder who could help generate more attacks with effective and technical playmaking which is why he urged the club's higher authorities to sign Houssem Aouar.
Suddenly there was a lot of focus on this upcoming kid, Emile Smith Rowe, as the midfielder was signed without giving it a second thought which made Mikel Arteta go back to his earlier formation of 4-2-3-1 which he utilized earlier when he took over the reins of the team in 2019. The former Huddersfield FC player has since then made quite an impact with his technical play and has been a crucial link in creating more connectivity between the forward line and the midfield.
How has Emile Smith Rowe looked vigorous with his distribution, creativity and positioning ?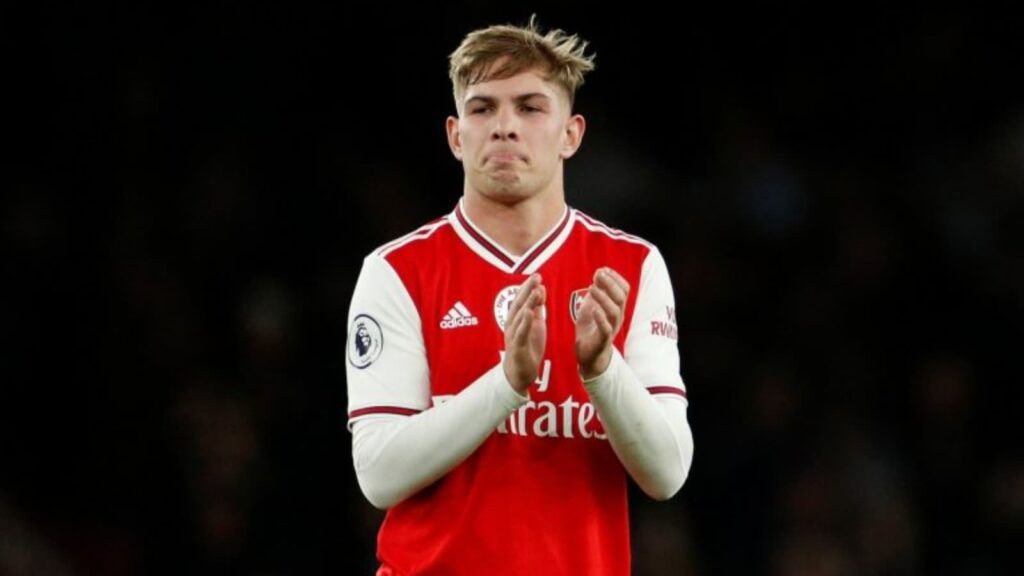 While questions have been asked whether Smith Rowe possesses technical trickery to create opportunities through the defences? Smith Rowe is a player who can create space with his skillful footwork and manages to guide the ball in scoring areas for his teammates.
One of the prime examples of this play was showcased when Nicolas Pepe scored a goal against Slavia Prague last season in the Champions League 2nd leg quarter-finals. When Arteta utilized a 3-4-3 formation the team struggled to control the possession and there was a lack of connectivity at times between the midfield and the forward line.
Emile Smith's inclusion added more fuel at the left-wing where the midfielder controlled the ball brilliantly with his speed while moving forward, built attacks with more purpose and with his smart passing. Aaron Ramsey's departure was somewhat missed as the Welsh would open up the defence with his defence-splitting sprints and his ability to recover the possession with his darting interceptions.
Emile Smith is slowly finding that momentum in his game and once the midfielder gets enough game time he will be a handful. Smith Rowe has scored 3 goals in 10 Premier League games so far this season with 2 assists to his name.
Smith Rowe's creative traits are more than useful and his ability to adapt quickly has impressed Mikel Arteta and the team management. After the arrival of Kieran Tierney, both players have worked with more compatibility. Tierney can play as a centre back as well as a midfielder. Tierney drops deep and controls the possession and that is when Smith Rowe makes a start to build an attack. Both have added fluency with their eye coordination and clever communication.
Smith Rowe will definitely be a crucial cog in Arsenal's upcoming games and will be vital for the Gunners in the future. But his playing position would only be decided only after knowing which new signings Arsenal club bosses and manager Mikel Arteta opt for in the next season.
Also Read: How has Emile Smith Rowe emerged as a crucial component for Arsenal?