If you're a Manchester United, you could not have asked for a worse start to the Manchester derby. Manchester United have conceded as early as in the 7th minute through an own-goal scored by United's central defender Eric Bailly.
The Red Devils have not had a great start to the match, allowing City to enjoy masses of the ball and letting them play at their own pace rather than forcing their style on the away side, especially with the home crowd behind them to cheer them on. Pep Guardiola's side have had 76 per cent of possession inside the first 10 minutes and easily looked the better of the two sides to score the first goal.
Manchestr United trail 1-0 against City courtesy of the Eric Bailly goal
Manchester City achieved their aim, through a horrific own-goal to lead 1-0 in the Manchester derby. It all started from a City attack, which saw Gabriel Jesus run into the United half, and passed it onto Kyle Walker down the right flank. Walker swung in a vicious cross deep into the box as Gungogan looked to have got the touch to score the opener.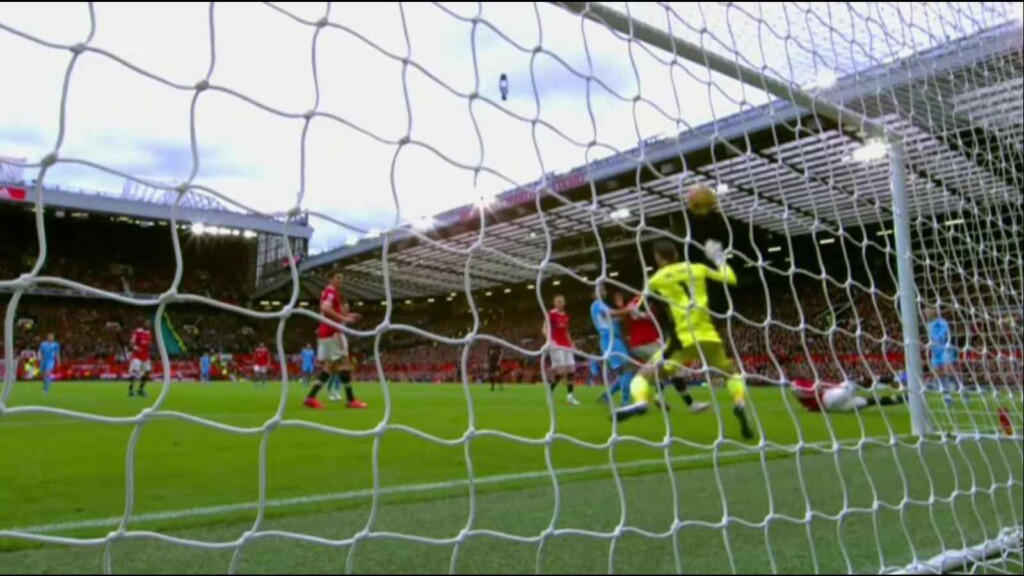 However, Lindelof blocked the initial effort to deny a certain goal as the clearance fell onto Joao Cancelo, lurking on the left side of the attack. The Portuguese ran into space and floated in another cross with his left foot. Eric Bailly found himself at the end of it, and met it with his foot, taking the ball into the net past David De Gea who could not have done much to stop it.
Eric Bailly, thus became the first player in the history of the Manchester derby to score an own-goal in the Premier League.
Also Read: "We're the No.1 club in Manchester" Manchester United boss Ole Gunner Solskjaer says Manchester City