England defender Trent Alexander-Arnold has now been ruled out of Euro 2020 after meeting with a thigh injury at the ending moments of England's friendly against Austria on Wednesday.
Trent pulled up his quad muscle during the latter stages of England's win over Austria at the Riverside Stadium in Middlesbrough as he was helped off the pitch by England's medical staff. It is a major setback for the young right back as well as the English team as the injury is likely to keep him out for four to six weeks, thus ruling out his chances to take part in the tournament.
Trent Alexander Arnold will be a notable miss as his absence could mean trouble for England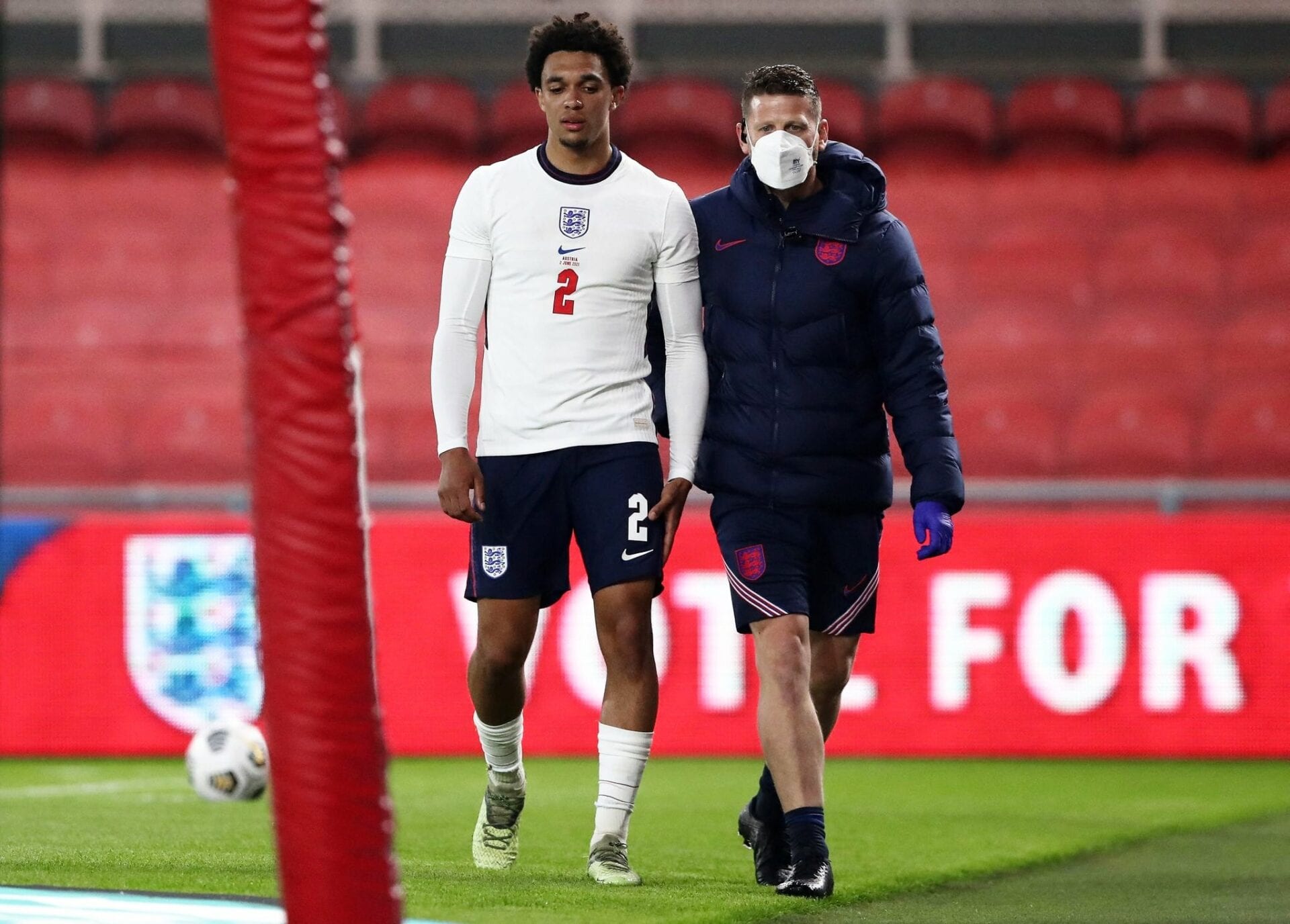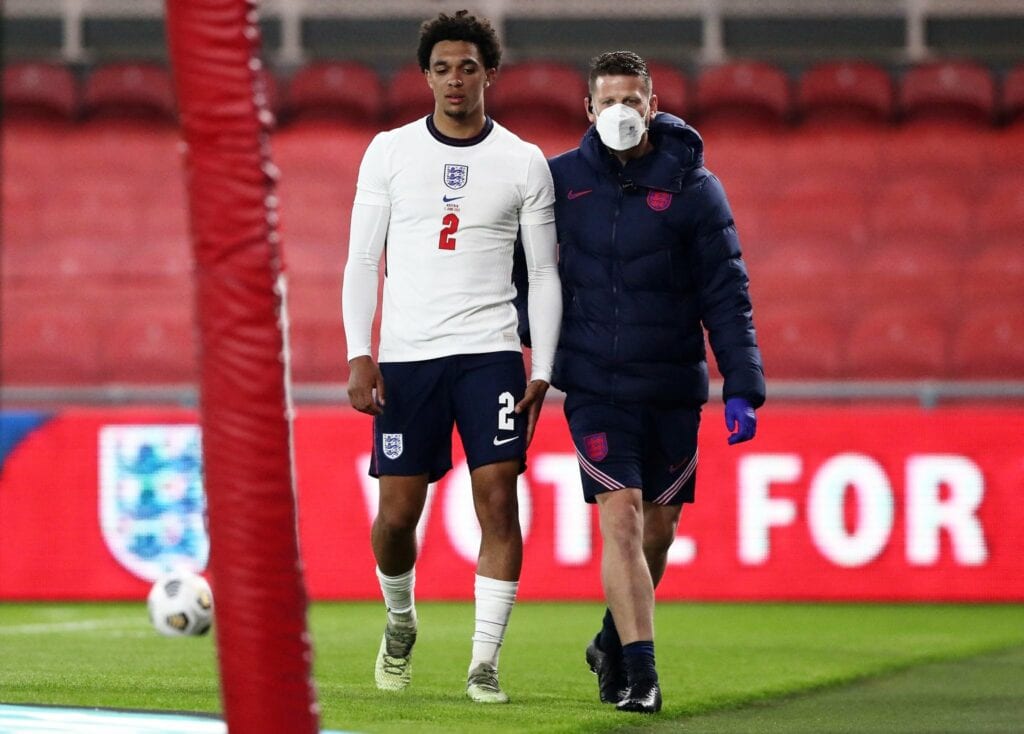 England defender Trent Alexander-Arnold has been ruled out of Euro 2020 after encountering a serious thigh injury in England's win over Austria in the warm-up match, as the right-back pulled his quad muscles after clearing the ball at the ending stages of the match at the Riverside Stadium in Middlesbrough and was helped off the field by England's medical staff. Both the England team and Trent will suffer a massive setback as the young defender is set to be sidelined for 4 to 6 weeks, following the serious injury.
England team confirmed that Alexander-Arnold had suffered a tear in his quadriceps which will rule him out of the Euros and he will be returning to Liverpool for treatment. Alexander Arnold is expected to be sidelined for four to six weeks before he can be back to normal training as Liverpool will be looking forward to finding him at his usual best before the next season starts.
"The Liverpool player sustained a thigh injury in the closing stages of Wednesday's 1-0 win against Austria in Middlesbrough. A scan on Thursday confirmed the 22-year-old will be unable to play in the forthcoming tournament so he's withdrawn from the England squad to return to his club for rehabilitation." England Football Association said in its official statement.
"Gareth Southgate will not confirm a replacement until after Sunday's return to the Riverside Stadium for the warm-up fixture against Romania." the official statement further read.
Gareth Southgate will only name a replacement for Trent after Sunday's game against Romania and James Ward-Prowse, Jesse Lingard and Ollie Watkins are likely the favourites on his standby list.
After the match against Austria even England manager Southgate looked skeptical about the extent of Trent's injury, remarking that his pulling up was "not a good sign".
"We've got to see, it's obviously not a good sign that he's had to walk off the pitch, and he was in some discomfort. We're so close to the finals that for any player, injuries makes them a doubt. But we will just have to see over the next 48 hours." said Southgate in the post match interview.
Even Alexander-Arnold's inclusion in Southgate's 26-man final squad for the Euros was a controversial topic all over as he called up four recognized right-backs to his team, as he refused to drop either of drop Kyle Walker, Kieran Trippier, Reece James, or Alexander-Arnold. His addition was even unsure as he was previously axed from the England squad for the World Cup qualifiers, which put a serious question mark over his inclusion in the final squad.
England will play another friendly against Romania on Sunday before kicking off their Euro 2020 campaign against Croatia on June 13, as Gareth Southgate's team will look to evade any further injuries.
Also Read : World Cup Qualifiers: 10-men India fall to a defeat against World Cup 2022 hosts Qatar