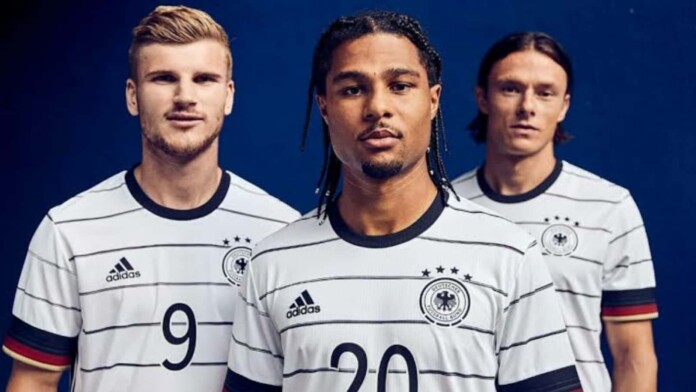 Germany though being one of the most successful sides in the European Championship having won the Euro thrice and being the runners up three times is going to enter this year's competition with quite an amount of self doubt and uncertainty.
EURO 2020 GERMANY PREVIEW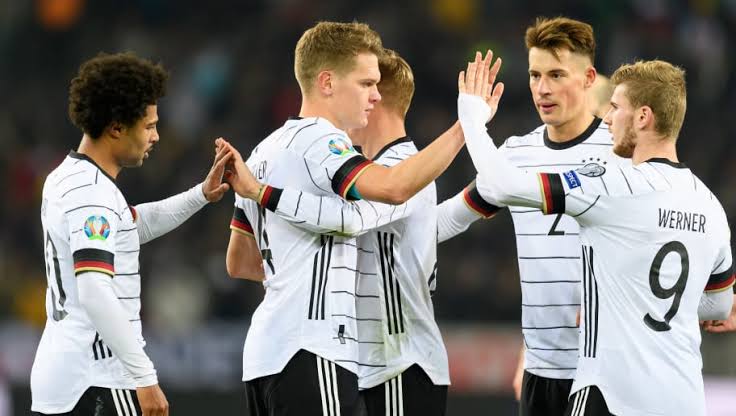 The Die Mannschaft side this time is a transitional one with more mix of young and potential players and most of the players of the the legendary world cup side having been retired. With lot of speculations among fans , Joachim Low having his last managerial stint as the German coach and the team having been placed in the "Group of Death" it would be interesting to watch how the German side takes up the challenges in their upcoming European Campaign. Let us take a look at Joachim low's squad with a mix of the similar faces as well as new ones as they go all out for another European Glory.
GERMANY SQUAD FOR EURO 2020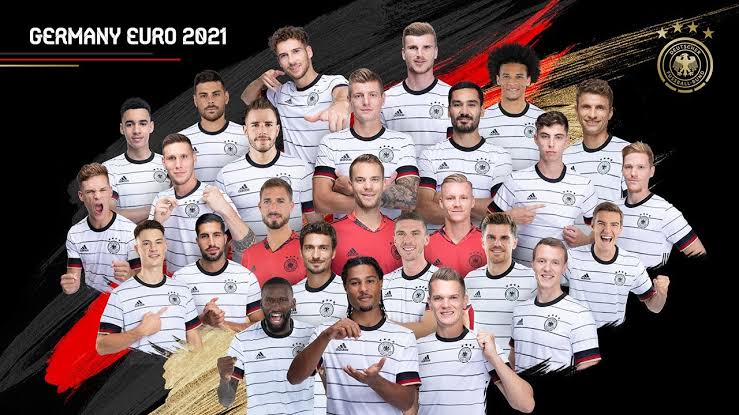 Goalkeepers: Manuel Neuer (Bayern Munich), Bernd Leno (Arsenal), Kevin Trapp (Eintracht Frankfurt)

Defenders: Mats Hummels (Borussia Dortmund), Antonio Rudiger (Chelsea), Matthias Ginter (Borussia Monchengladbach), Emre Can (Borussia Dortmund), Niklas Sule (Bayern Munich), Lukas Klostermann (RB Leipzig), Robin Koch (Leeds), Robin Gosens (Atalanta), Christian Gunter (Freiburg)

Midfielders: Toni Kroos (Real Madrid), Thomas Muller (Bayern Munich), Joshua Kimmich (Bayern Munich), Ilkay Gundogan (Man City), Leon Goretzka (Bayern Munich), Kai Havertz (Chelsea), Florian Neuhaus (Borussia Monchengladbach), Jonas Hofmann (Borussia Monchengladbach), Jamal Musiala (FC Bayern Munich)

Forwards: Timo Werner (Chelsea), Leroy Sane (Bayern Munich), Serge Gnabry (Bayern Munich), Kevin Volland (AS Monaco).
EURO 2020 KEY PLAYERS FOR GERMANY
Freed of the need to rebuild, the 61 year old Joachim low decided to pick the cream of players available to him for the Euros, calling back some veterans like Thomas Mueller and Mats Hummels for their quality of expirience and calling some young talents as well in an attempt to rebuild his broken reputations in the recent years as Germany had quite dissapointing run in their recent campaigns, and also push the side for one last glory before he retires as the Deutsch Manager.
TONI KROOS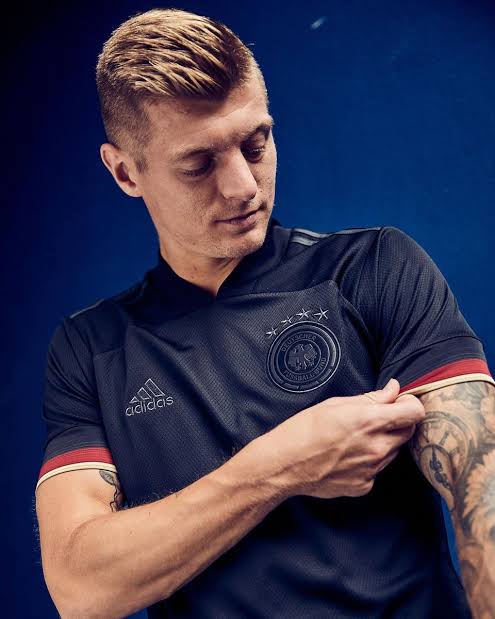 The 31 year old Real Madrid Midfielder has been a pillar in their otherwise struggling season, playing a huge role in the mid literally pulling the strings of the game, which helped the Los Blancos put up a fight inspite of several inuries and demotivated squad. Low is looking for somewhat similar impact on his german side as well, and Kroos with his impecabble passes and crosses and his ability to control a game is just the right man for the job. Having an outstanding trophy winning record with his club as well as country, Toni Kroos will also be an important factor in instilling a winning metality in the team along with his expirience as well. All eyes will be on him as the midfield maestro casts his spell on the pitch to bring success to his country.
Thomas Muller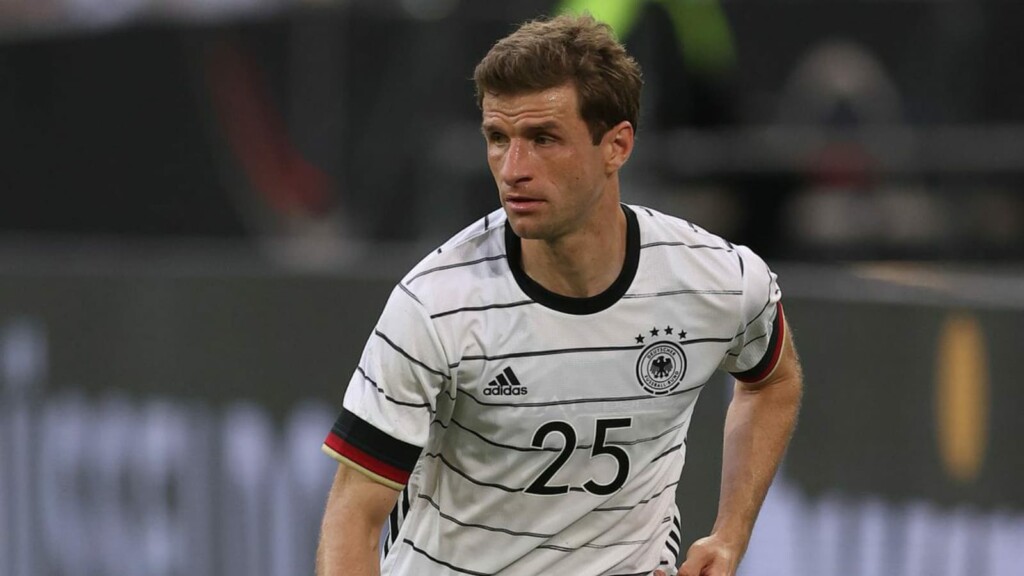 Thomas Muller had been dropped of the German National team in March 2019 as Joachim Low wanted to focus more on the present generations. But soon the manager realised the importance of 31 year old Bayern Munich Midfielder and Muller was called again in the national squad for Euro 2020. Thomas Muller had been the key player in Germany's World cup winning campaign with impeccable performances and he has also been a treble winner twice now with his club Bayern Munich. That is a bit too much expirience and quality to overlook upon and hence alongside Kroos, Low will also be banking on him as well as the midfielder bagged the most number of assists in the league season as well.
Other special mentions include Kai Havertz from Chelsea who rose to huge recognition after scoring the winning goal against Manchester City to help Chelsea win their second Champions League title this year, Jamal Musiala who had been a promising talent for Bayern Munich in the Bundesliga as well as the winger duo Serge Gnabry and Leroy Sane who also holds a lot of responsibilty in the team.
Players To Watch Out: Kai Havertz, Jamal Musiala, Joshua Kimmich.
EURO 2020 GERMANY GROUP STAGE
Germany have been allotted the 'Group of Death' in the Euros, where they are pitted against Defending Champions Portugal and 2018 World Champions France alongside a relatively weaker Hungary. The clashes against Portugal and France will definitely be some of the most coveted and fiesty fixtures the spectators should look out for.
Germany start their Euro 2020 campaign against world champions France on June 15 at the Allianz Arena in Munich. If Germany are the winners of group F, they will face the the third placed team from Group A/B or C in the Round Of 16 at Bucharest. But if they finish second, they will face Group D winners in the Round of 16 at Wembley.
EURO 2020 Germany Group Stage Fixtures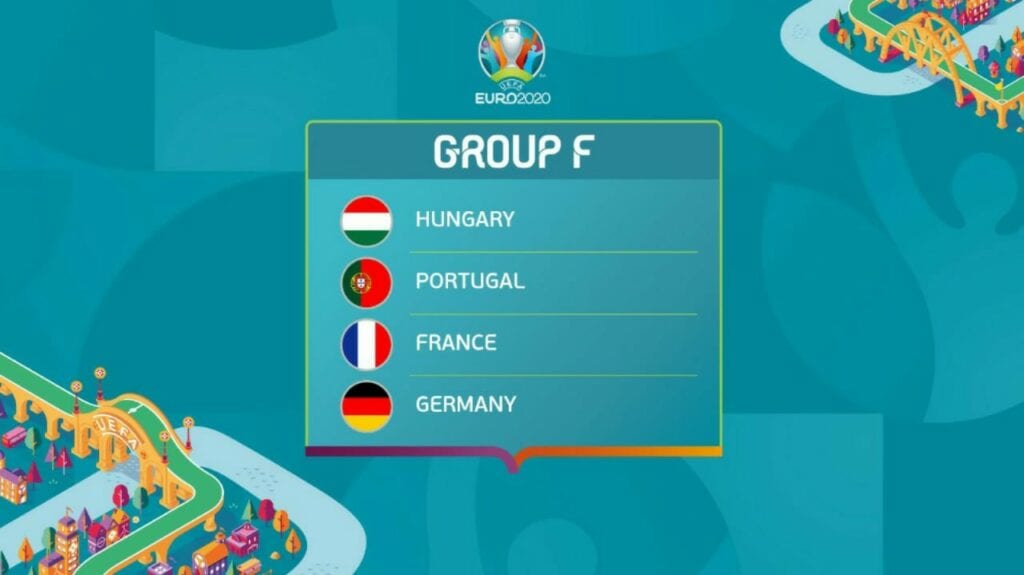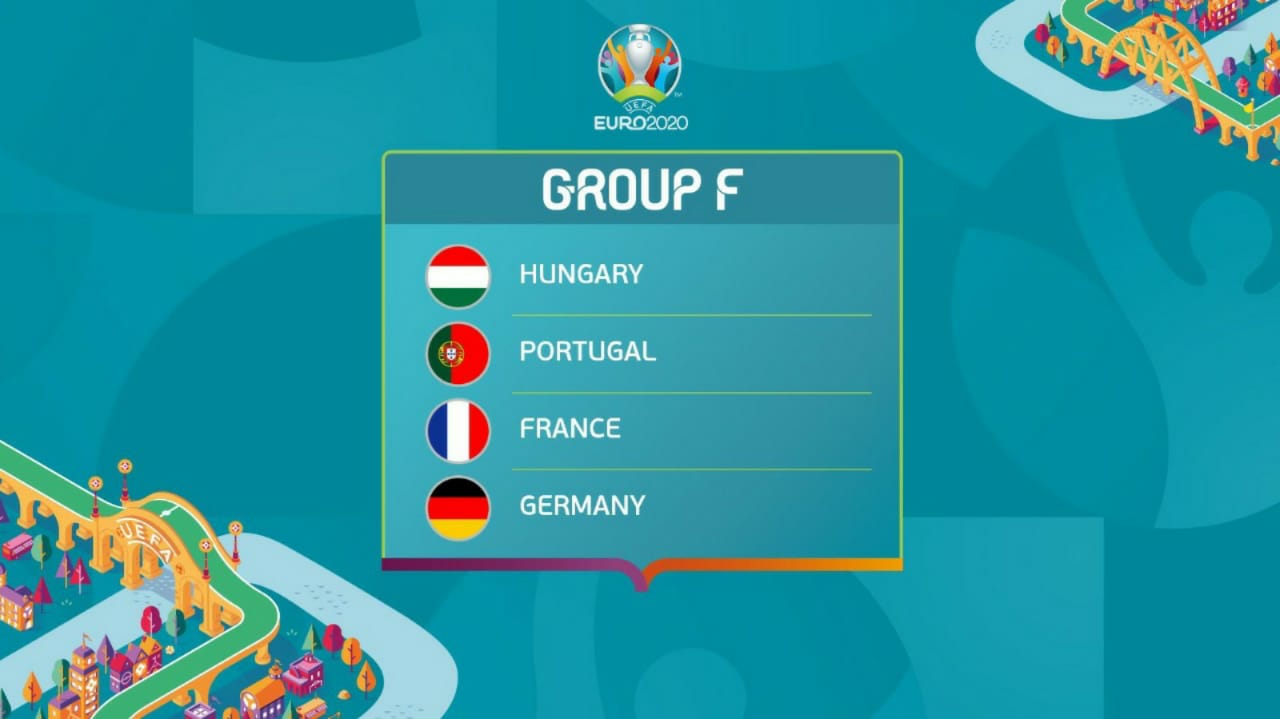 | | | | |
| --- | --- | --- | --- |
| Date | Fixture | Timing(in UTC) | Venue |
| June 15 | Germany Vs France | 21:00 | Allianz Arena, Munich |
| June 19 | Germany Vs Portugal | 18:00 | Allianz Arena, Munich |
| June 23 | Germany Vs Hungary | 21:00 | Allianz Arena, Munich |
Germany's History In The EUROs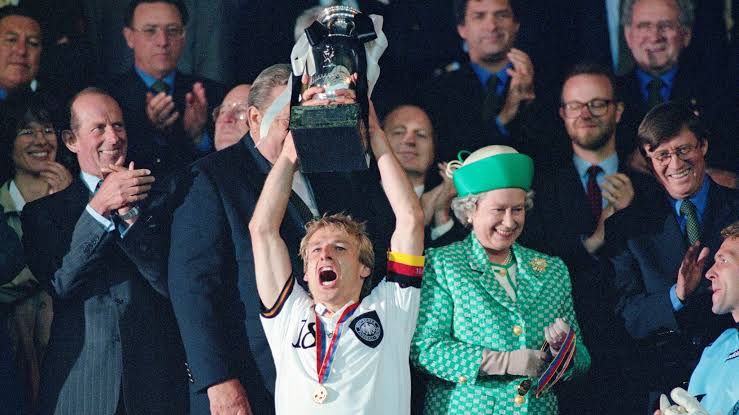 Year and Venue
Position
Result
1972 Belgium
Champions
Won 2
( Won 3-0 Vs Soviet Union in finals)
1976 Yugoslavia
Runners-up
lost 5-3 Vs Czechoslovakia in the Finals via Tiebreaker
(2-2 a e.t)
1980 Italy
Champions
Won 2-1 Vs Belgium in the finals
1984 France
Group-stage
Won 1, lost 1, draw 1
1988 West Germany
Semifinals(3rd)
lost 2-1 Vs Netherlands in the Semifinals
1992 Sweden
Runners-up
lost 2-0 Vs Denmark in the finals
1996 England
Champions
won 2-1 Vs Czech Republic in the finals
2000 Belgium/Netherlands
Group-Stage
draw 1, lost 2
2004 Portugal
Group-Stage
draw 2, loss 1
2008 Austria/Switzerland
Runners-up
lost 1-0 Vs Spain in the Finals
2012 Poland/Ukraine
Semifinals(3rd)
lost 1-2 Vs Italy in the Semifinals
2016 France
Semifinals(4th)
lost 2-0 Vs France in the Semifinals
Germany's Chances in EURO 2020
Though Joachim Low has picked up the best players for the German team in the Euros, their chances of winning the championship is quite grim. Germany's performace has slumped after the world cup win significantly. Having an early group stage exit in the 2018 Russia World Cup and also having faced their worst defeat to Spain by a margin of 6-0 they national team is quite low on confidence at the moment with a lot of questions hovering over the manager as well. Adding fuel to the fire is their placement on group 'F' which is considered to be the group of death as they have alongside them the giants as well as favourites of winning the competition Portugal and France. Portugal is the current Defending Champion of the Euro whereas France is the winner of the world cup with lethal squads on paper for both sides. The German team on the other hand has an comparitively unbalanced squad with strong midfield but lacking in the defensive as well as attack. The Die Mannschaft has to rise above these challenges and prove themselves superior with their attitude to have a good campaign in the Euros.
Germany Prediction for EURO 2020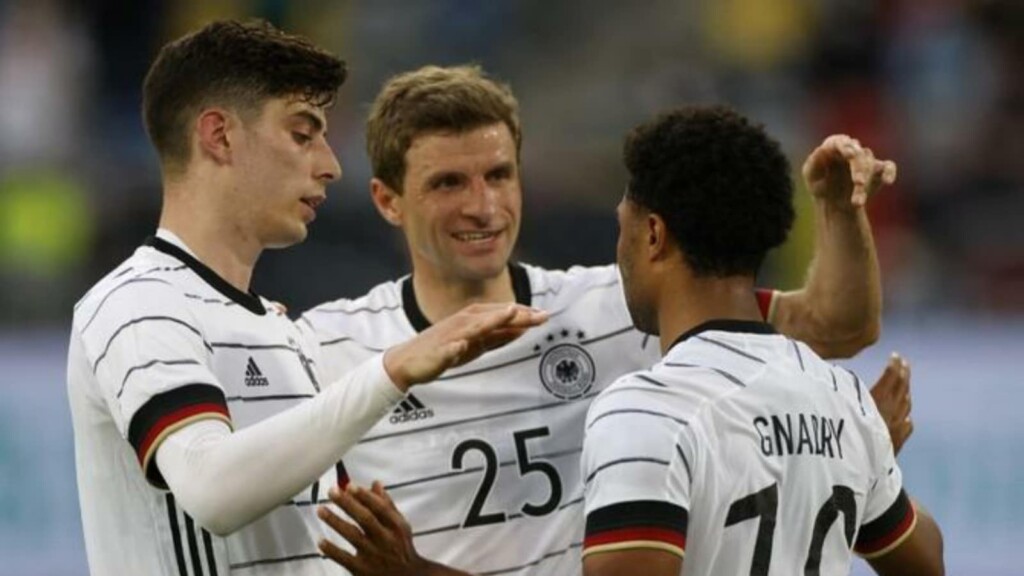 Germany has to perform extremely well to have a chance in the highly competitive group stage and the tournament as a whole. If not they may face an early exit in the group stage or if they hold on to the third postion as well they can qualify by three teams qualifying from certain groups rule in the Euros. Even if they progress they have a chance at facing other good teams from different groups like Belgium or England which would prove to be even more of an uphill task, so them qualiying beyong round of 16 at this moment is seeming quite unlikely,but anything can happen in football so people definitely need to follow the German National team this Euro. Now it is to see whether the seniors can replicate the achievement of their junior counterparts who have recently won the U-21 Euros.
Final Prediction: Knocked out in the Semifinals.
Also Read: Euro 2020 England Preview: Full Squad, Key Players, Fixtures, And Prediction