The 16th edition European Championships are all set to be played this year in 2021. Initially as the name suggests Euro 2020 was going to be played in 2020, but the Covid-19 pandemic made UEFA postpone the tournament by a year to 2021.
A total of 24 teams who have been divided into 6 groups will battle among themselves to emerge continental champions of Europe on July 12th when the competition ends. Each team has had to come through a rigorous qualification campaign to finally play in the main event, the Euro 2020.
The Teams into the 6 Groups on the basis of their qualification performance. From each group the Top 2 teams will qualify into the Round of 16. Four best 3rd placed teams will also qualify for the knockouts of the 6 groups alongside the Top 2.
The Group division and the Euro 2020 schedule is given below-
GROUP-WISE EURO 2020 Schedule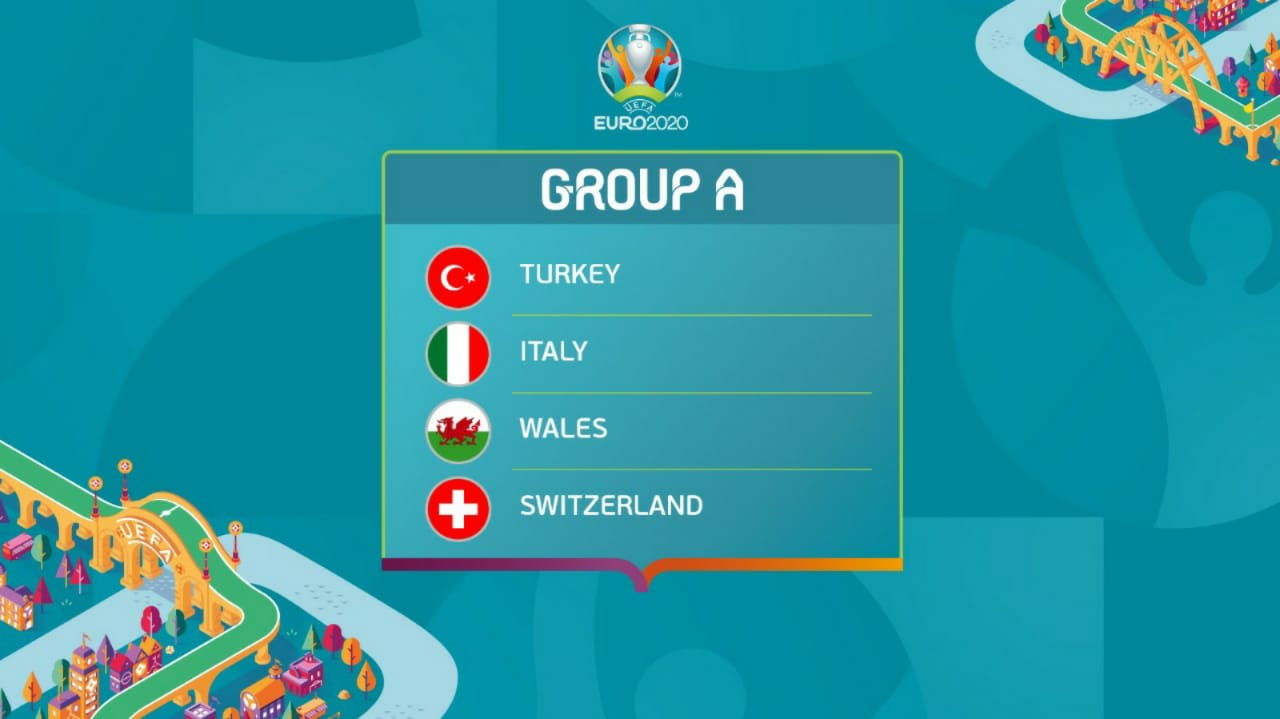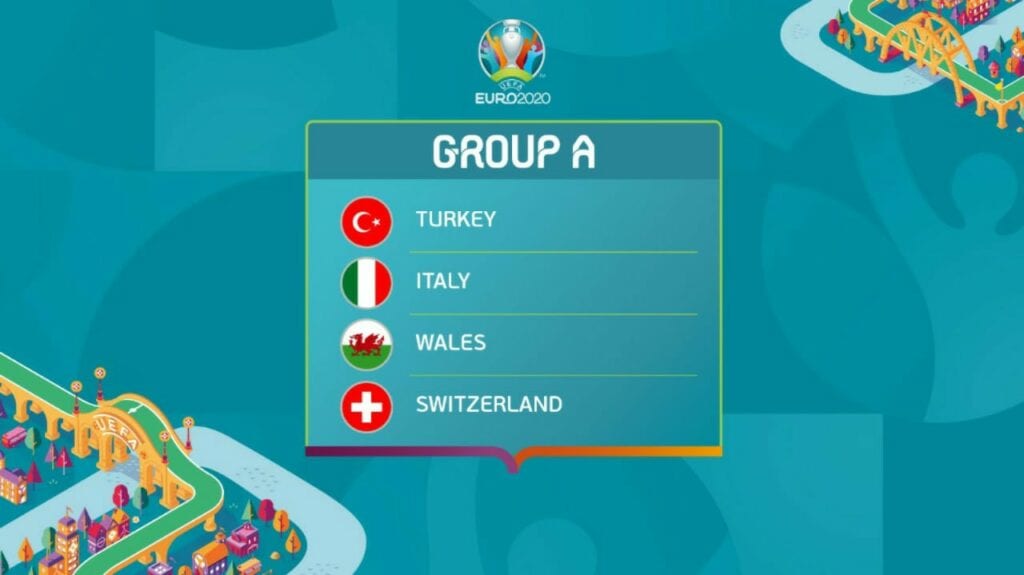 Group A: Turkey, Italy, Wales, Switzerland
| | | | | |
| --- | --- | --- | --- | --- |
| Match Number | MATCH | VENUE | DATE | TIME (CET) |
| 1 | Italy vs Turkey | Rome | June 11 | 21:00 |
| 2 | Wales vs Switzerland | Baku | June 11 | 15:00 |
| 14 | Turkey vs Wales | Baku | June 16 | 18:00 |
| 15 | Italy vs Switzerland | Rome | June 16 | 21:00 |
| 25 | Italy vs Wales | Rome | June 20 | 18:00 |
| 26 | Switzerland vs Turkey | Baku | June 20 | 18:00 |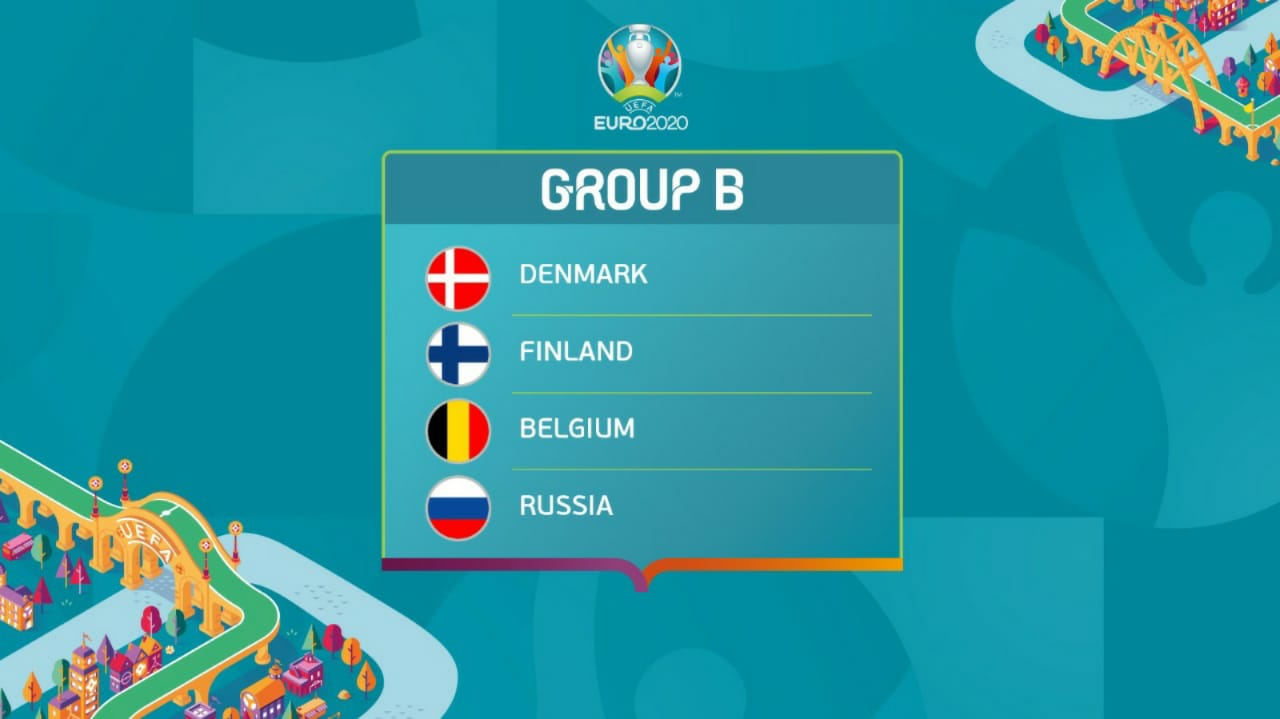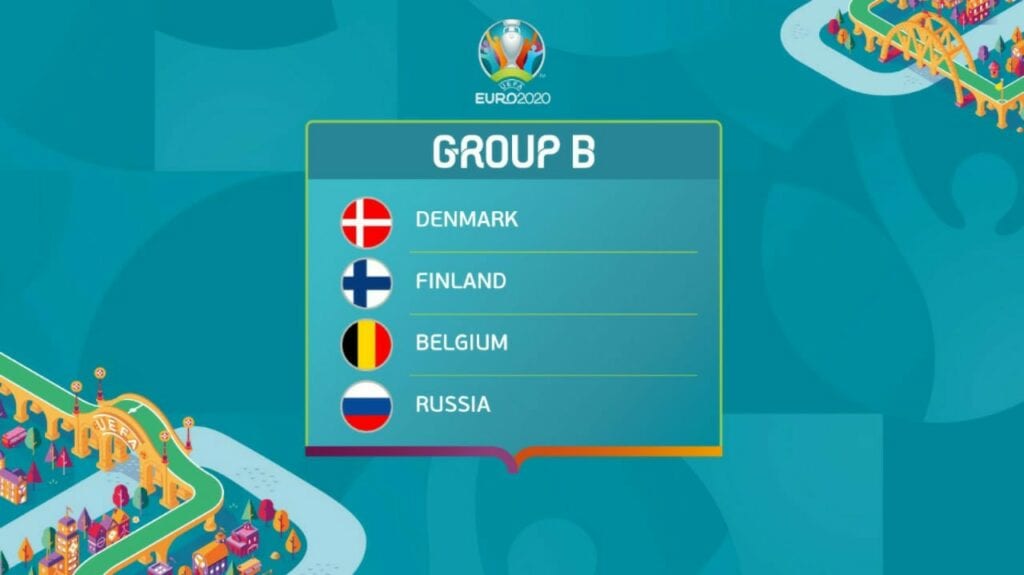 Group B: Denmark, Finland, Belgium, Russia
| | | | | |
| --- | --- | --- | --- | --- |
| Match Number | MATCH | VENUE | DATE | TIME (CET) |
| 3 | Denmark vs Finland | Copenhagen | June 11 | 18:00 |
| 4 | Belgium vs Russia | St. Petersburg | June 12 | 18:00 |
| 13 | Finland vs Russia | St. Petersburg | June 17 | 15:00 |
| 17 | Denmark vs Belgium | Copenhagen | June 17 | 18:00 |
| 29 | Russia vs Denmark | Copenhagen | June 21 | 21:00 |
| 30 | Finland vs Belgium | St. Petersburg | June 21 | 21:00 |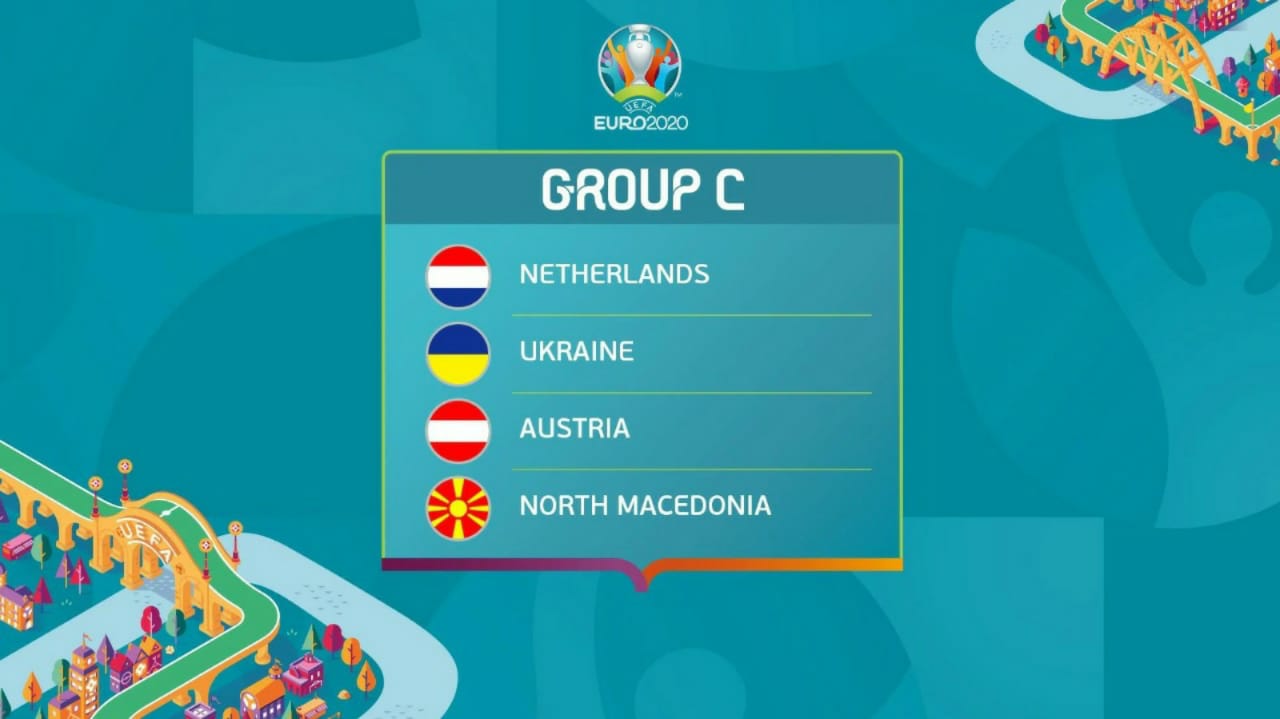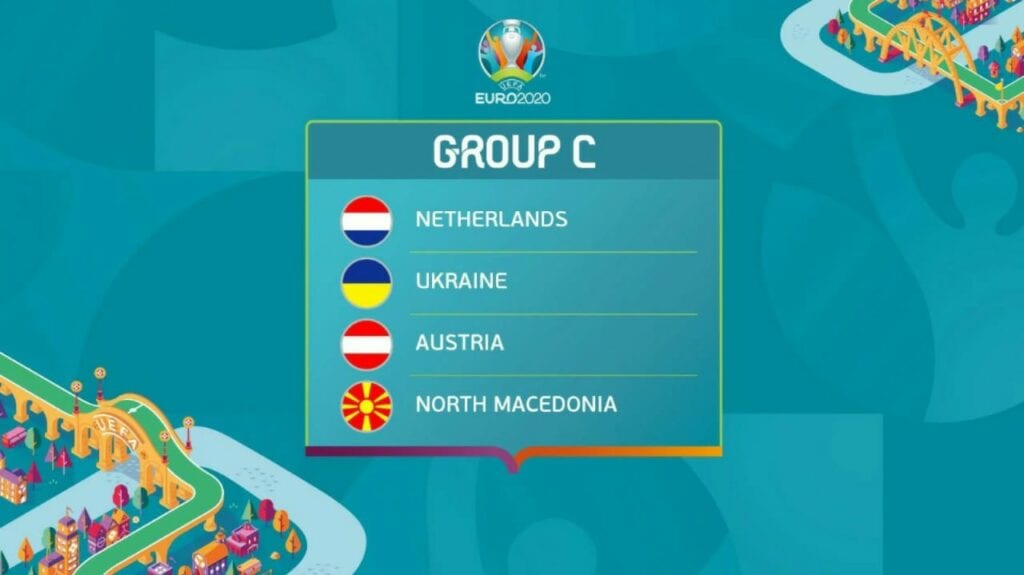 Group C: Netherlands, Ukraine, Austria, North Macedonia
| | | | | |
| --- | --- | --- | --- | --- |
| Match Number | MATCH | VENUE | DATE | TIME (CET) |
| 6 | Austria vs North Macedonia | Bucharest | June 13 | 18:00 |
| 7 | Netherlands vs Ukraine | Amsterdam | June 13 | 21:00 |
| 16 | Ukraine vs North Macedonia | Bucharest | June 17 | 15:00 |
| 18 | Netherlands vs Austria | Amsterdam | June 17 | 21:00 |
| 27 | North Macedonia vs Netherlands | Amsterdam | June 21 | 18:00 |
| 28 | Ukraine vs Austria | Bucharest | June 21 | 18:00 |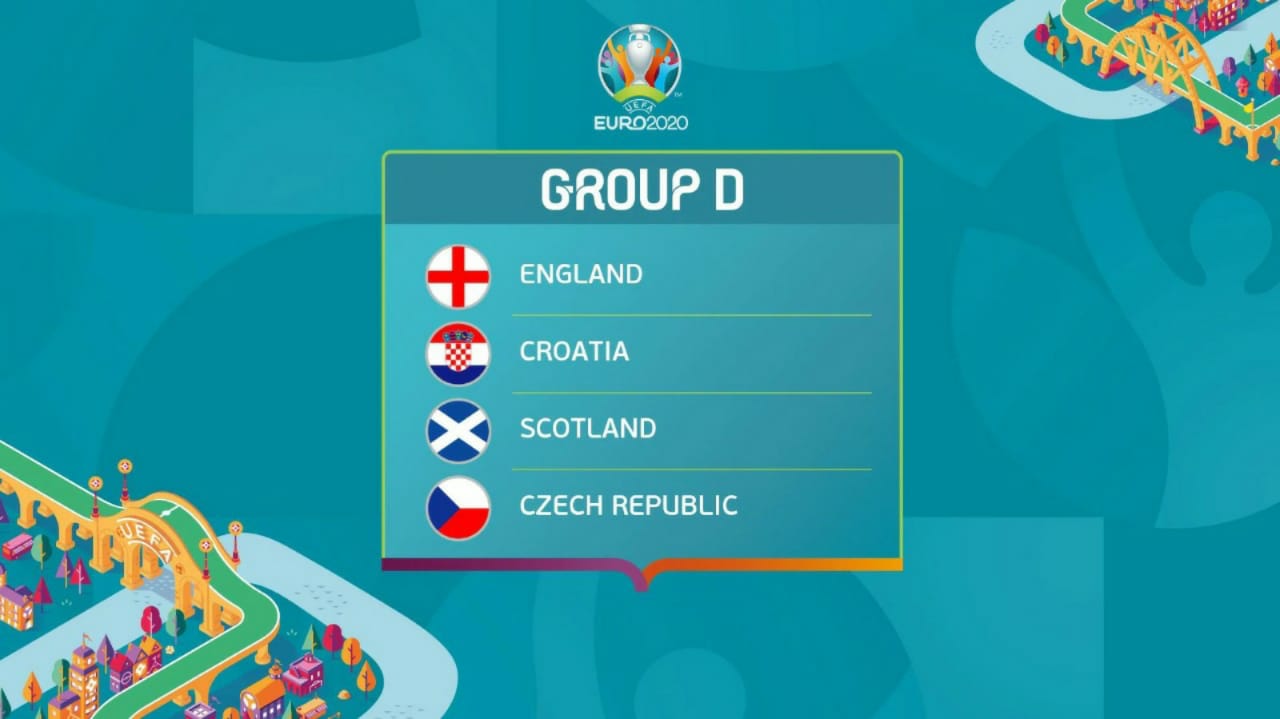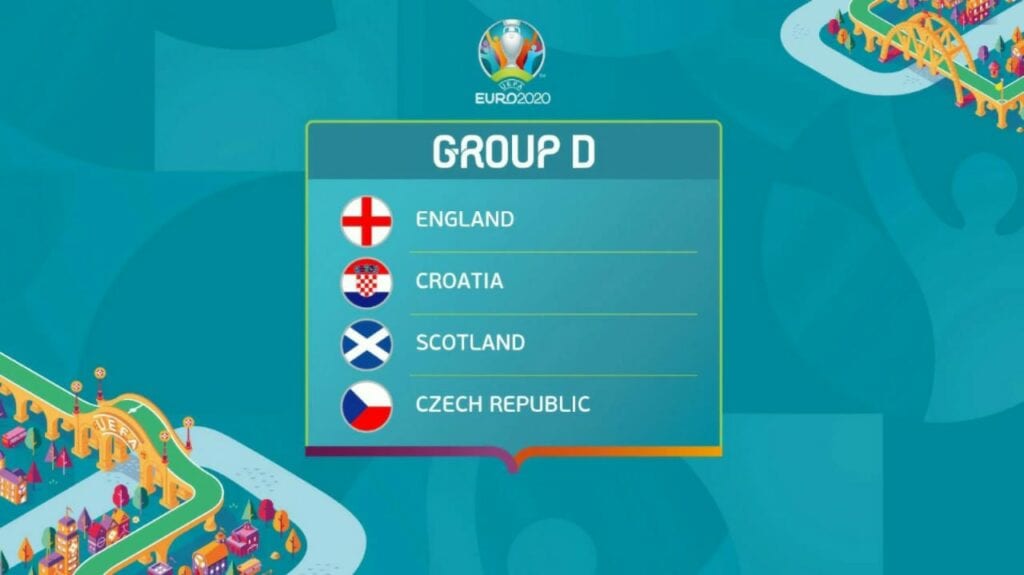 Group D: England, Croatia, Scotland, Czech Republic
| | | | | |
| --- | --- | --- | --- | --- |
| Match Number | MATCH | VENUE | DATE | TIME (CET) |
| 5 | England vs Croatia | Wembley | June 13 | 15:00 |
| 8 | Scotland vs Czech Republic | Glasgow | June 14 | 15:00 |
| 20 | Croatia vs Czech Republic | Glasgow | June 18 | 18:00 |
| 21 | England vs Scotland | Wembley | June 18 | 21:00 |
| 31 | Croatia vs Scotland | Glasgow | June 22 | 21:00 |
| 32 | Czech Republic vs England | Wembley | June 22 | 21:00 |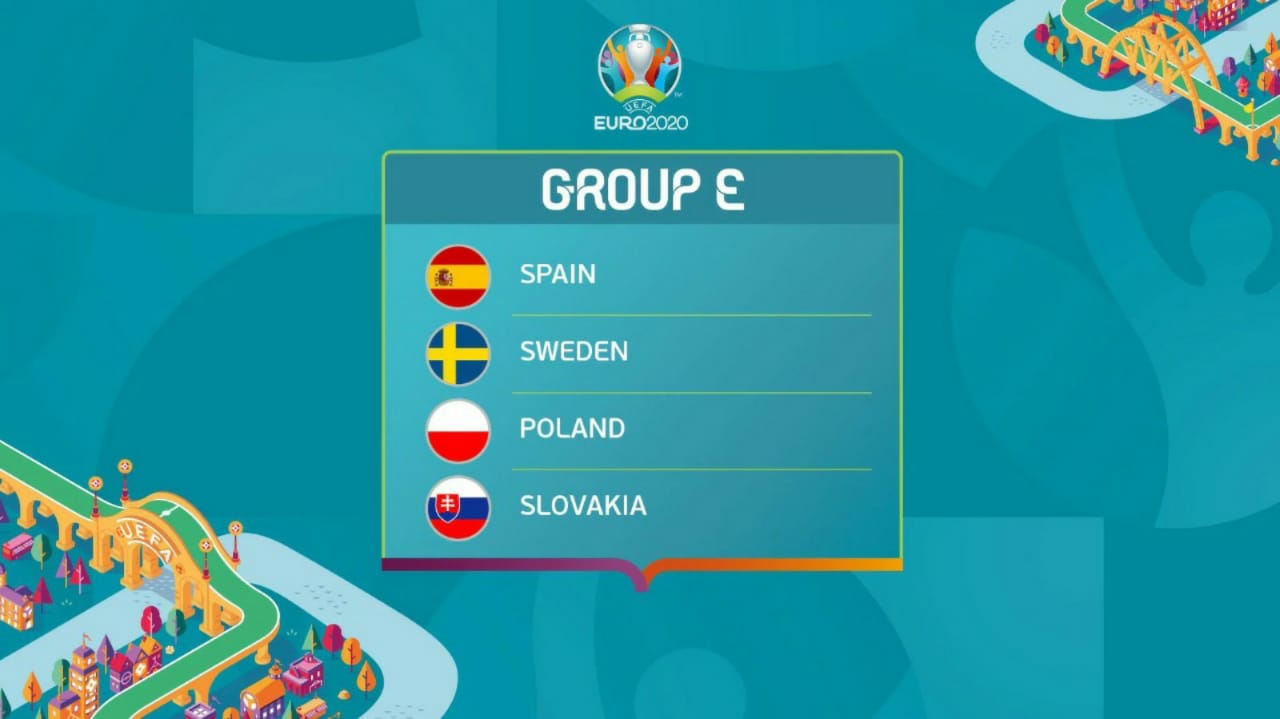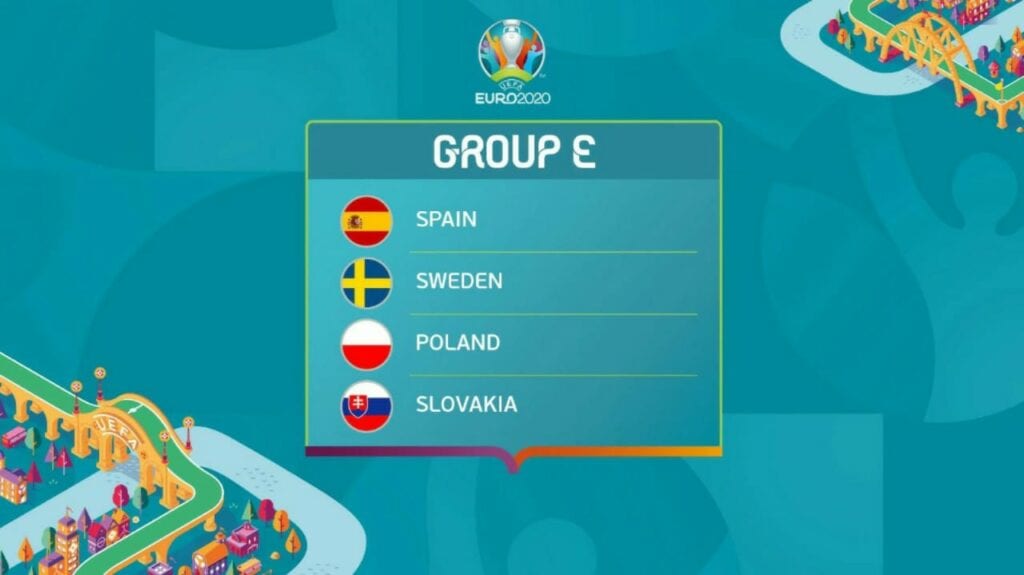 Group E: Spain, Sweden, Poland, Slovakia
| | | | | |
| --- | --- | --- | --- | --- |
| Match Number | MATCH | VENUE | DATE | TIME (CET) |
| 9 | Poland vs Slovakia | St. Petersburg | June 14 | 18:00 |
| 10 | Spain vs Sweden | Seville | June 14 | 21:00 |
| 19 | Sweden vs Slovakia | St. Petersburg | June 18 | 15:00 |
| 24 | Spain vs Poland | Seville | June 19 | 21:00 |
| 33 | Slovakia vs Spain | Seville | June 23 | 18:00 |
| 34 | Sweden vs Poland | St. Petersburg | June 23 | 18:00 |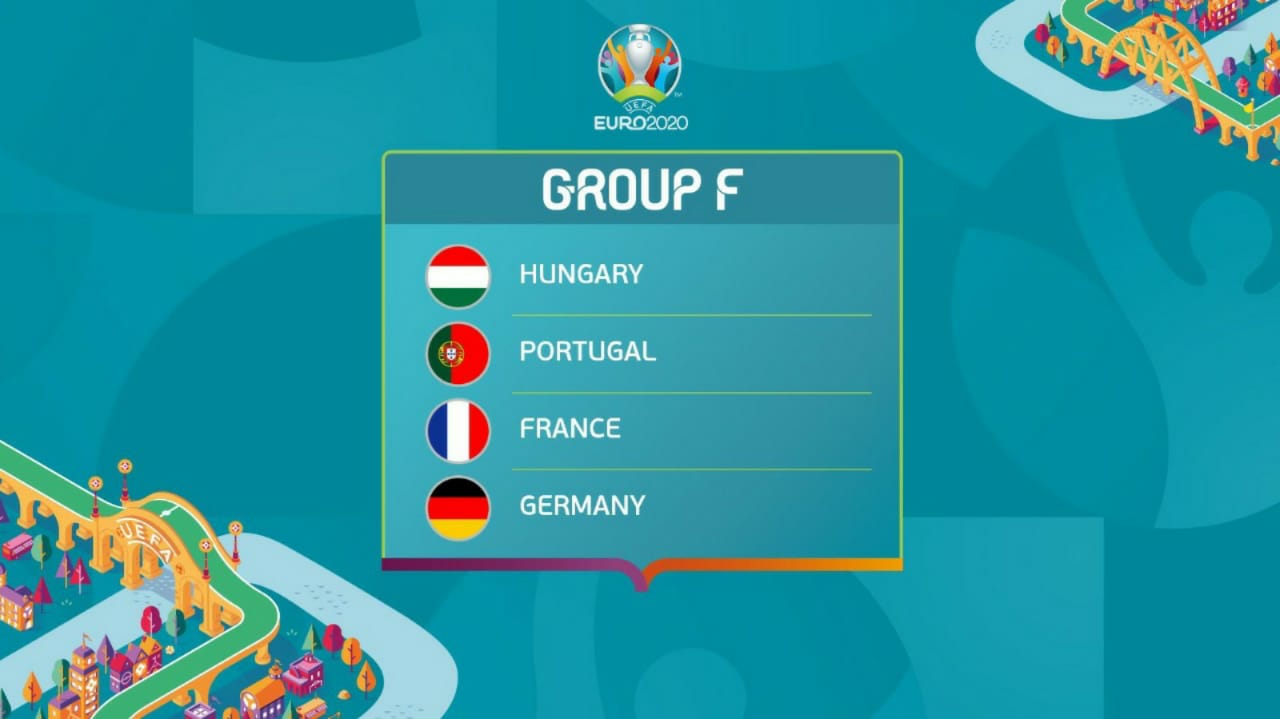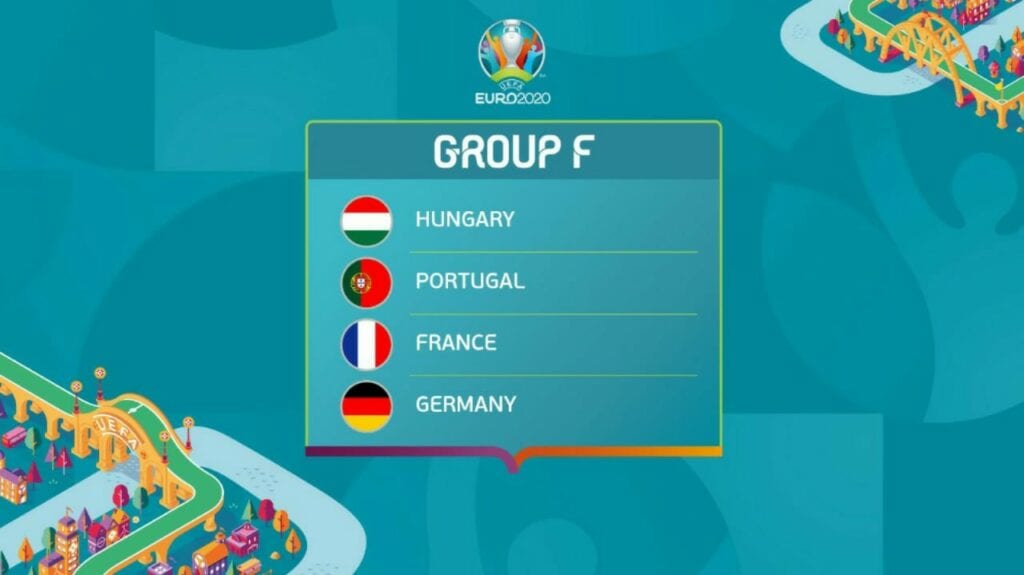 Group F: Hungary, Portugal, France, Germany
| | | | | |
| --- | --- | --- | --- | --- |
| Match Number | MATCH | VENUE | DATE | TIME (CET) |
| 11 | Hungary vs Portugal | Budapest | June 15 | 18:00 |
| 12 | France vs Germany | Munich | June 15 | 21:00 |
| 22 | Hungary vs France | Budapest | June 19 | 15:00 |
| 23 | Portugal vs Germany | Munich | June 19 | 18:00 |
| 35 | Portugal vs France | Budapest | June 23 | 21:00 |
| 36 | Germany vs Hungary | Munich | June 23 | 21:00 |
SCHEDULE FOR THE KNOCKOUT STAGES OF EURO 2020
ROUND OF 16
Saturday, June 26
Match 37: Winner Group A vs Runner-up Group C (Wembley) 21:00 CET;
Match 38: Runner-up Group A vs Runner-up Group B (Amsterdam) 18:00 CET;
Sunday, June 27
Match 39: Winner Group B vs 3rd Group A/D/E/F (Seville) 21:00 CET
Match 40: Winner Group C vs 3rd Group D/E/F (Budapest) 18:00 CET
Monday, June 28
Match 41: Winner Group F vs 3rd Group A/B/C (Bucharest) 21:00 CET
Match 42: Runner-up Group D vs Runner-up Group E (Copenhagen) 18:00 CET
Tuesday, June 29
Match 43: Winner Group E vs 3rd Group A/B/C/D (Glasgow) 21:00 CET
Match 44: Winner Group D vs Runner-up Group F (Wembley) 18:00 CET
Quarter-finals
Friday, July 2
Match 45: Winner of Match 41 vs Winner of Match 42 (Saint Petersburg) 21:00 CET
Match 46: Winner of Match 37 vs Winner of Match 39 (Munich) 21:00 CET
Saturday, July 3
Match 47: Winner of Match 40 vs Winner of Match 38 (Baku) 18:00 CET
Match 48: Winner of Match 43 vs Winner of Match 44 (Rome) 21:00 CET
Semi-finals
Tuesday, July 6
Winner of Match 46 vs Winner of Match 45 (Wembley) 21:00 CET
Wednesday, July 7
Winner of Match 47 vs Winner of Match 48 (Wembley) 21:00 CET
Final
Sunday, July 11 (Wembley) 21:00 CET
PREDICTIONS
Predicting results for a tournament of this magnitude is never easy, as upsets are bound to happen and on a given day any of the relatively weak teams can defeat the so called bigger boys of Europe. However, we are predicting that the might of France, Portugal England and Belgium would be enough for them to qualify for the semi-finals this year. Having said, that we sincerely hope an upset story comes our way throughout the course of the competition and – "MAY THE BEST TEAM WIN."