Denmark's Christian Eriksen has finally pulled out of danger after collapsing just before half time but the world is still in a state of shock as prayers swarm in from all over the world for his speedy recovery.
Eriksen's condition has stabilized and has been shifted to a hospital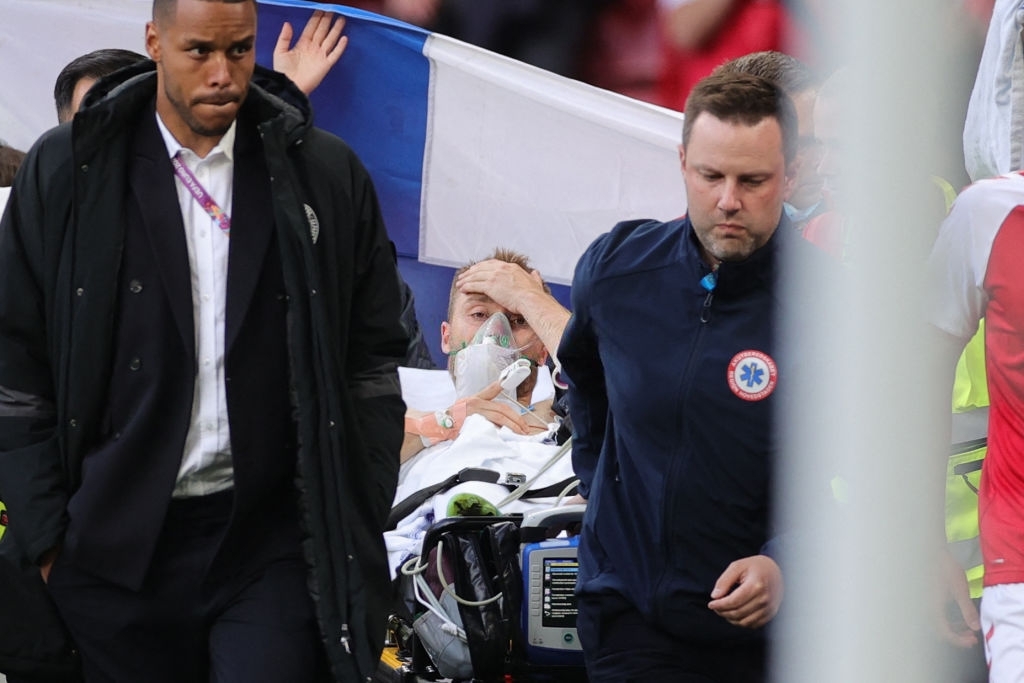 Footballers, media and prominent celebrities unite in prayers for the Danish midfielder after Eriksen collapsed while the Denmark Vs Finland match was in play, with the medical rushing in within a split second to offer him CPR and emergency ventilation.
Official reports from UEFA have confirmed that the player's conditions have stabilised ashe we immediately rushed to the hospital after being resuscitated on field by Denmark's medical team.
The EURO 2020 match was called off and finals news are yet to be received.
Everyone from Firstsportz and the entire footballing fraternity are with Eriksen and his family in this tough times, as we pray for his speedy recovery!
Also Read: Watch: What happened to Christian Eriksen? He is all fine now!