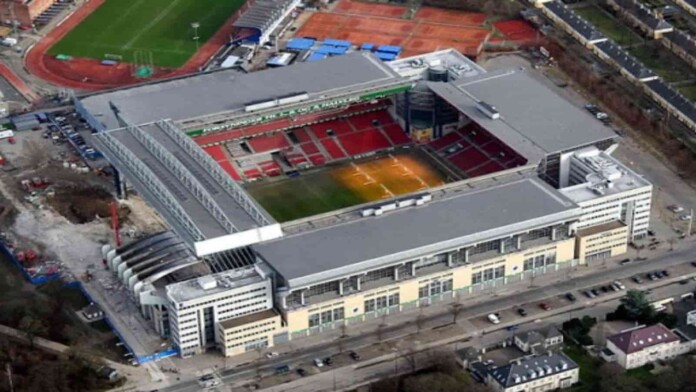 Only 2 days remain for the European Championships to finally kick off this summer, and after a wait of more than 1 year, we cannot wait for it to start. However, this year's tournament will be a bit different to the other years' as it won't be hosted in a particular country but will take place all over Europe.
UEFA named 11 host countries for the EURO 2020 with 13 venues initially scheduled to host matches this year, but 2 venues in Dublin and Bilbao have had their hosting rights stripped off as they failed to assure UEFA of allowing spectators inside the venues. We take a look at the Parken Stadium in Copenhagen which is one of the 11 venues for the European Championships this summer.
Parken Stadium, Copenhagen Details – EURO 2020 venues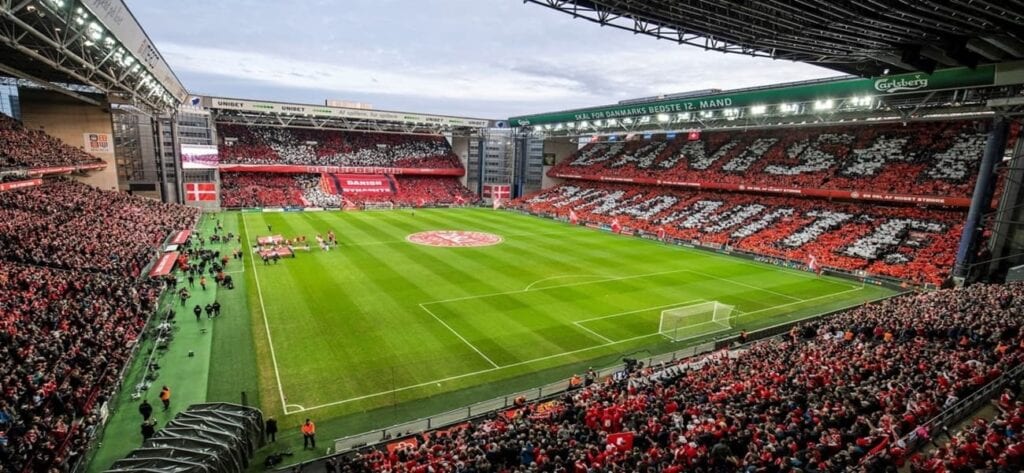 The Parken Stadium is a stadium which was built from 1990 to 1992 and has served as the national football stadium for Denmark over the years. It also serves as the home ground for Danish Superliga club, FC Copenhagen. The stadium has a retractable roof and is rated with 4-stars by UEFA.
In a recently signed deal in 2014, with Parken the stadium has complete access to Wi-fi for its spectators powered by Tella. The stadium has been chosen as one of the venues for the Euros this year and will host a total of 4 games. It was formerly known as Tella Parken as part of the sponsorship deal but has reverted back to its original name since August 2020.
Denmark will play all of their Group C matches in their home stadium and will have the luxury of playing in front of almost 11,000 spectators this summer. The first match between Denmark and Finland will be first European Championship match ever held at the stadium.
Normal capacity: 38,000
Number of Matches to be held– 4
Capacity for the Euros Group Stages and Round of 16: 11,300
Matches Slated to be held at Parken Stadium in Copenhagen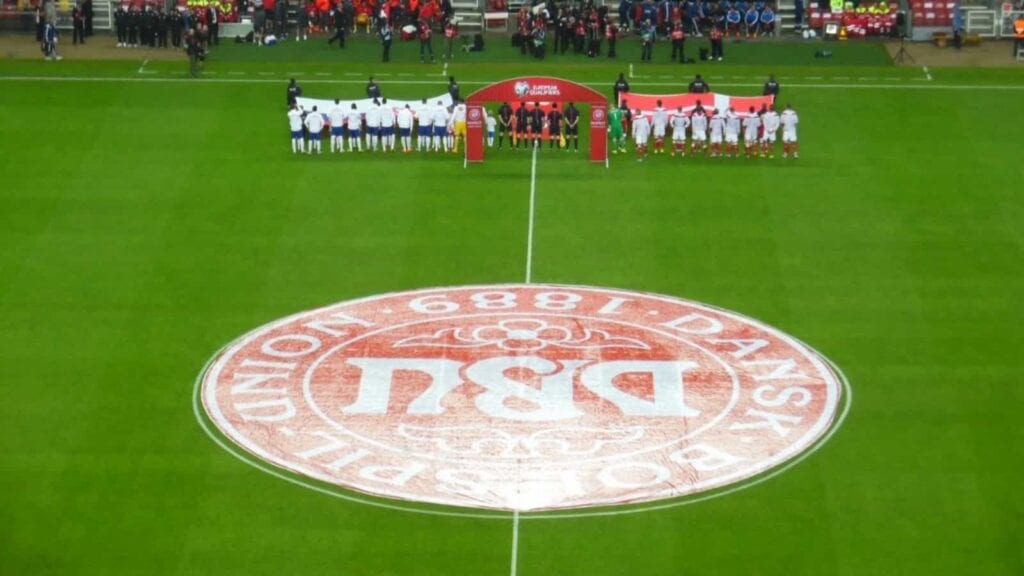 | | | | |
| --- | --- | --- | --- |
| Date | Round | Time (UTC) | Match |
| 12 June 2021 | Group C | 21:00 | Denmark vs Finland |
| 17 June 2021 | Group C | 21:00 | Denmark vs Belgium |
| 21 June 2021 | Group C | 18:00 | Russia vs Denmark |
| 28 June 2021 | Round of 16 | 21:00 | TBD vs TBD |
Also Read: 3 Records Cristiano Ronaldo could break in Euro 2020