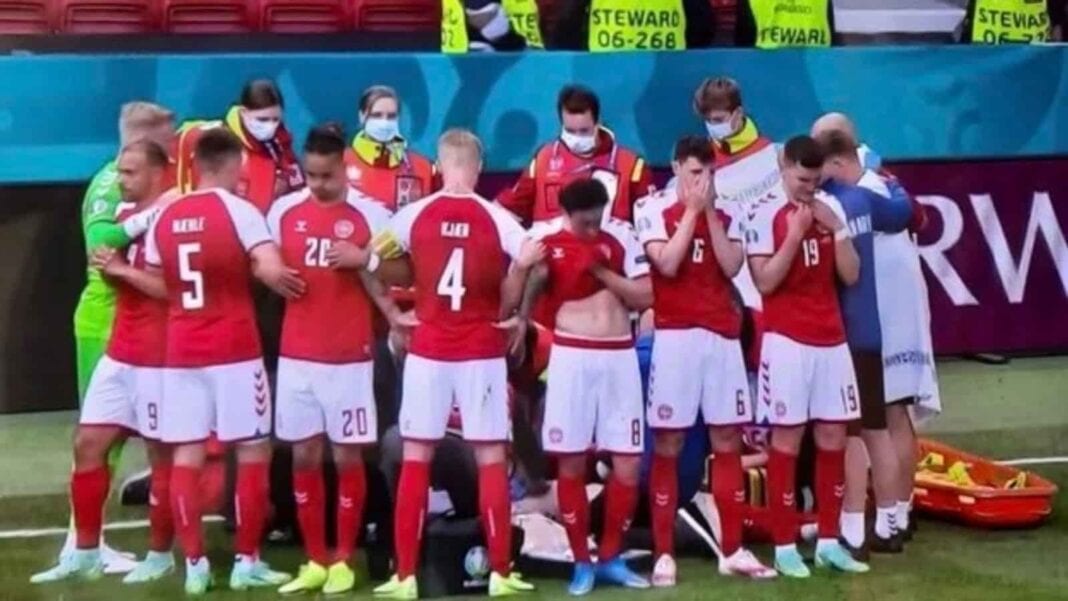 The shocker comes for football fans just before halftime in the clash between Denmark and Finland. Christian Eriksen, the Danish playmaker goes down on the pitch after the Finland defender clears the ball out of the park in Copenhagen.
The update from the match centre is that the game between Denmark and Finland is suspended at Parken Stadium. The player was taken on emergency ventilation. Within a split second the players encircled him and called for medical attention. Many fans missed what happened. In case you too have missed it, watch here:
What happened to Christian Eriksen?
In the third game of the Euro 2020, Denmark was facing Finland and were tipped to win the game at Parken Stadium. However, before the incident occurred, the deadlock was not broken. Denmark were the attacking side when Christian Eriksen suffered a concussion. We are yet to receive the concrete update from UEFA. However, UEFA has quashed all the negativity surrounding the player.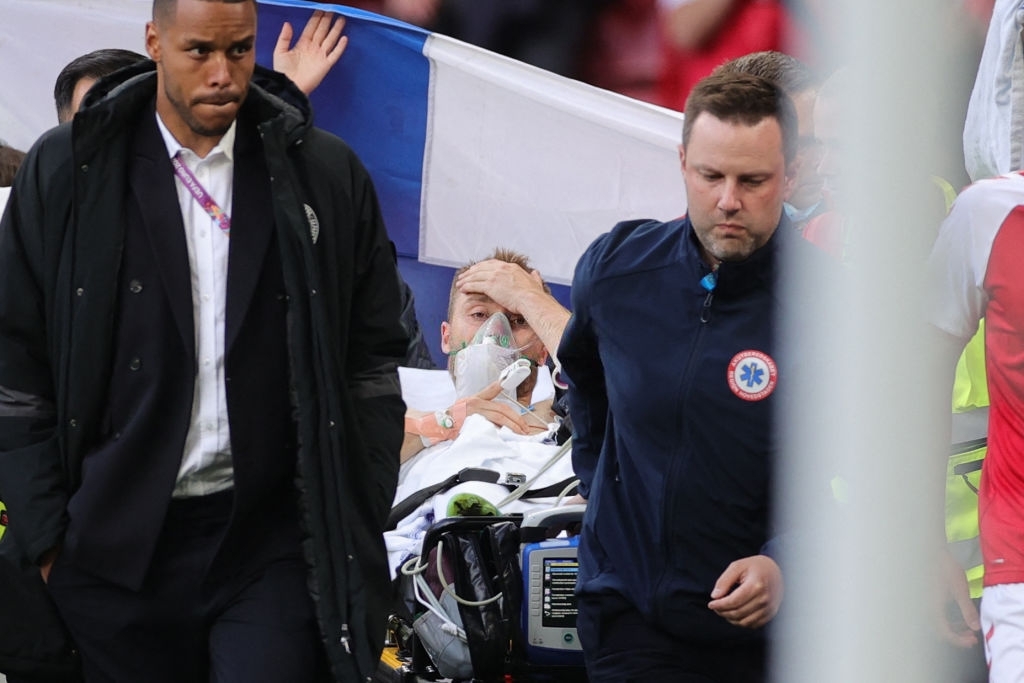 Not only fans, the family and the opposition were also devastated by what happened on the pitch. The Denmark players and Antony Taylor soon called for medical attention when the player fell on the pitch. The players encircled Eriksen when he was undergoing the initial treatment. Christian Eriksen's wife, Sabrina Kvist Jensen, was on the pitch as the medical team continued to attend the player. As the broadcasters tried to zoom in, Kasper Schmeichel and Denmark National Team skipper, Simon Kjær went to Eriksen's wife and tried to comfort her.
According to recent reports from beIN reporter, Jamal Jabali, the player is alive and his condition is stable. The fans have started to call out the broadcaster for their display of what was happening on the pitch. One of the fans went on say:
The host broadcasters will get flak for the live coverage going on as long as it did, and the focus on Mrs Eriksen especially, but that was an incredibly difficult situation and I thought @garylineker and his panel dealt with it as well as anyone could. It is so so sad
The whole football fraternity as well as Firstsportz stay with the player, his family and the Denmark national team during the tough times.
Also Read: WATCH- EURO 2020: Wales Vs Switzerland- Wales and Switzerland play it…