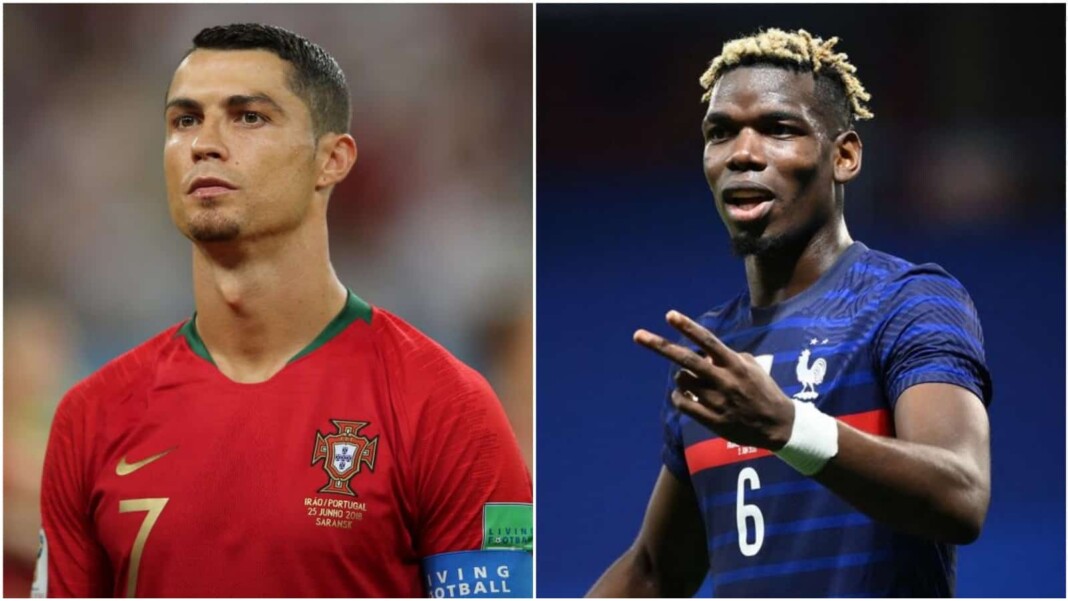 The European Championship, Euro 2020, has started to live to the expectations now. Initially, on Match Day 1, all teams yielded the result that was predicted. However, Match Day 2 has provided the results that can affect the qualification scenarios. Today, we are talking about Group F which looks different after Germany defeated Portugal in the Group F fixture.
Group F, also known as Group of Death, is living to the billing. On Match Day 1, France won 1-0 against Germany whereas Portugal came away with a positive result against Hungary after a strong resilience from Hungary till the 80th minute. Last night, the standings have changed as Portugal lost and France drew. On the final day, all four teams have chances to qualify for the knockout stages. Let us see, who will qualify from Group F on Wednesday.
Who will qualify from Group F?
After the draw against Hungary, France are the only team that is unbeaten in Group F. They have a positive Goal Difference with four points to their name. They are followed by Germany with three points in the second position whereas Portugal are behind them with three points as well. Hungary sit in the fourth position with a point to their name.
| | | | |
| --- | --- | --- | --- |
| Team Name | Matches Played | Points | GD |
| France | 2 | 4 | 1 |
| Germany | 2 | 3 | 1 |
| Portugal | 2 | 3 | 1 |
| Hungary | 2 | 1 | -3 |
Matches remaining in Group F!

Probability 1: If Germany and Portugal win
Germany are tipped to win the game against Hungary and if they do win the game, they will move to six points and qualify. On the other hand, a victory for Portugal against France will put them in round of 16.
Probability 2: If Germany and France win
Germany will be in their backyard and Hungary will feel the heat. If Germany are able to secure all three points and France come away with a win against Portugal, Germany and Les Blues will qualify for knockouts.
Probability 3: If Hungary and Portugal win
If Hungary pull out a trick out of their hat and secure all three at Allianz Arena against Germany, they will be in contention for the Round of 16 as the second best team. A win for Portugal will put them through to the round of 16. (In this scenario, the second-placed team will be based on their GD)
Probability 4: If Hungary and France win
Hungary are in the hostile territory and if they pull out an upset against Germany, they can advance into the next round with luck playing it's role. If France come away with a win against a star-studded Portugal, France along with Hungary will move on to the Round of 16.
Probability 5: Both fixtures to end in draw
If both fixtures of Group F ends in a draw, Germany and Portugal will have four points to their names with France having five points. With a head-to-head win, Germany will advance as the second-best side along with France to the next round.
Probability 6: Germany wins and the other game ends in a draw
If Germany are able to win the game against a hungry Hungary, and Portugal end up sharing spoils with France, Germany and France will advance as the first and second team from Group F.
Probability 7: Hungary wins and Portugal vs France ends in a draw
This will be one of the difficult possibilities that a fan would be able to digest. Les Blues will move on to the next round by the virtue of five points whereas Hungary and Portugal will lock their heads over a head-to-head record. Despite Hungary pulling off an upset, it will be Portugal moving to the round of 16 as the second team. However, Hungary can make it as the third-best team in the championship.
Probability 8: A draw for Germany and Hungary, Portugal wins
If Germany and Hungary share a point apiece and Les Blues lose against Portugal, three teams will be locked at four points. In this case, it will be the goal difference that will make the difference in Group F.
Probability 9: A draw for Germany and Hungary, France wins.
In this case, Germany and Didier Deschamps' side that will be qualifying for the next round. However, Portugal will hope to qualify again as the third best side for the second consecutive campaign.
What are your predictions for the final day? Can Bruno Fernandes hit the top gear for his national team? Have your say below!
Also Read: Atletico Madrid transfer news: Rodrigo de Paul completes his move to La Liga