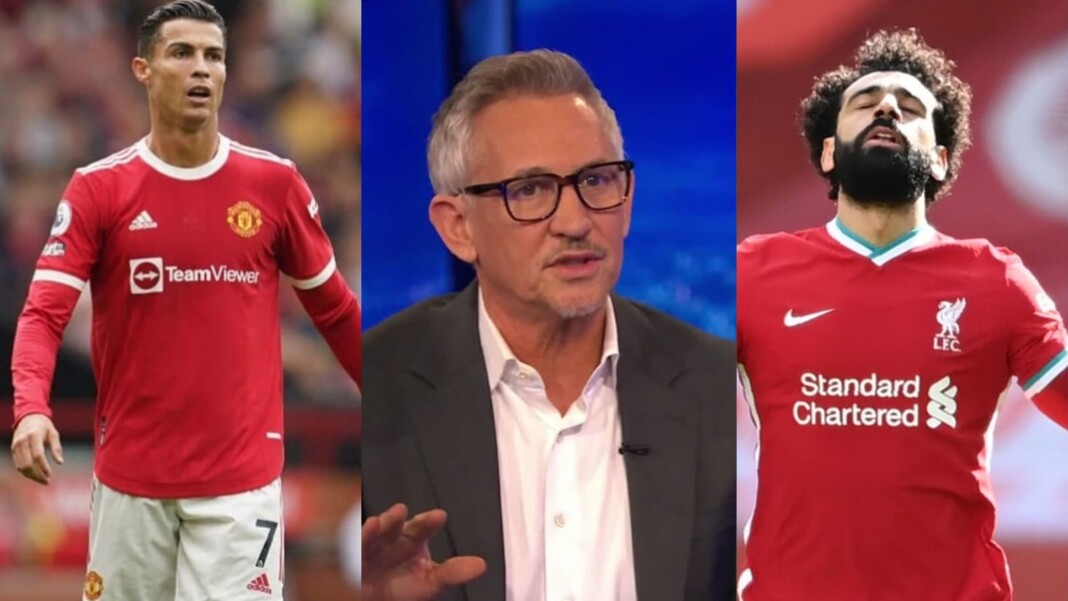 Cristiano Ronaldo has announced his return to the Premier League in style and has picked up yet another award, to add to his illustrious collection. The Manchester United striker was named the Premier League player of the month for September.
Cristiano made a dream return to life in England, as he scored a brace on his second debut against Newcastle United. He then went on to score the first goal in United's 2-1 victory over West Ham, which made it two goals in his first two matches.
Mohammed Salah and Cristiano Ronaldo both scored three goals during the month of September
However, Gary Lineker felt the award for the player of the month should have been won by Liverpool star Mohammed Salah who also had a great month for the Reds. The 29-year old Egyptian also scored 3 goals, like his Portuguese counterpart but those goals came in 3 different matches.
Salah scored the opener against Leeds United in Liverpool's 3-0 victory on the first matchday of September, before going on to score yet again in their victory over Crystal Palace. His third goal of the month came in a thrilling 3-3 draw against Brentford but it was not enough to make him win the player of the month award for the month.
Many people felt, Mohammed Salah, had done enough to claim the award, as his goals lifted Liverpool to the top of the Premier League table, and they have stayed on top ever since. Former England striker, Gary Lineker too joined in on the bandwagon and tweeted his response to the award for Ronaldo.
He tweeted: "He's been terrific, but Mo Salah should've won this….comfortably."
Ronaldo won the award of his fellow colleagues Joao Cancelo, Antonio Rudiger, Allan Saint-Maximin, Ismalia Sarr and Mohammed Salah who were all nominated for the award.
Also Read: Kevin Campbell warns Liverpool about Mohamed Salah's contract situation