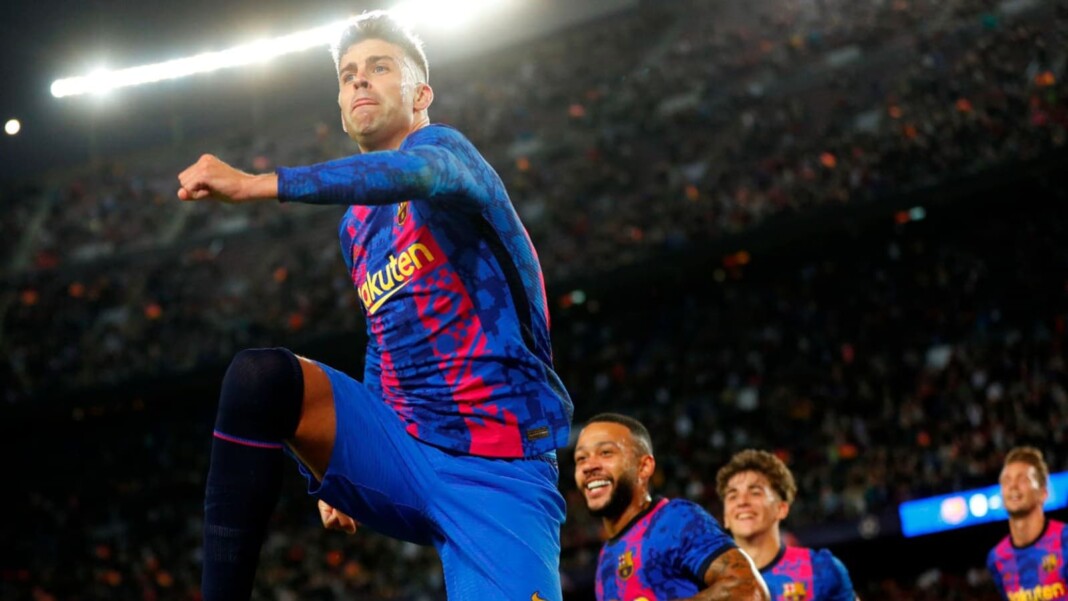 It was a long time coming for the Barcelona fans, and they have had to wait for more than 200 minutes to see their side score the first goal of this year's UEFA Champions League. Gerard Pique finally found the net as the Blaugranas took the lead against Ukrainian opponents Dynamo Kiev.
Barcelona were made to toil once again against weaker opposition at the Camp Nou before they finally scored in the 35th minute through their veteran defender, Gerard Pique.
Barcelona are looking for their first victory in the Champions league this season
The goal came from a set piece, after Ronald Koeman's side had earned themselves a corner at the near side. Depay's initial cross was cleared away easily at the near post by the Kiev defenders and it fell for De Jong, who was positioned right at the edge of the box. He passed it onto Jordi Alba, and the left back put it a first time cross inside the penalty box.
Gerard Pique was waiting at the far post, after having peeled away from the close attentions of the defenders and had the easiest task of just tucking it in with his right foot, past the diving Kiev keeper Buschan.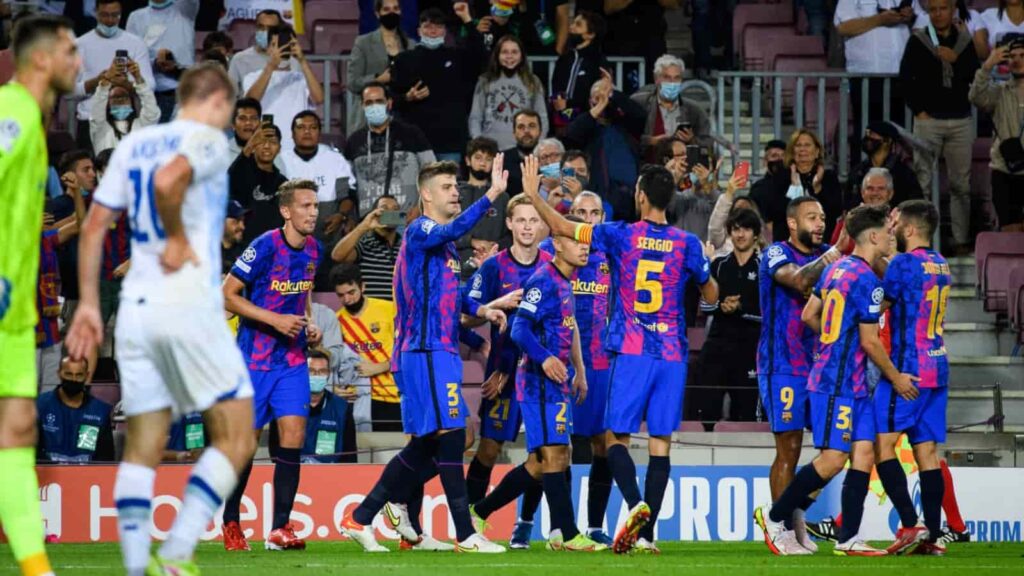 They have handled the match well, after having taken the lead and are looking on course to get three points from this fixture, which will keep them alive in Europe's elite competition.
Also Read: Bundesliga: VfL Bochum vs Eintracht Frankfurt Live Stream, Preview and Prediction