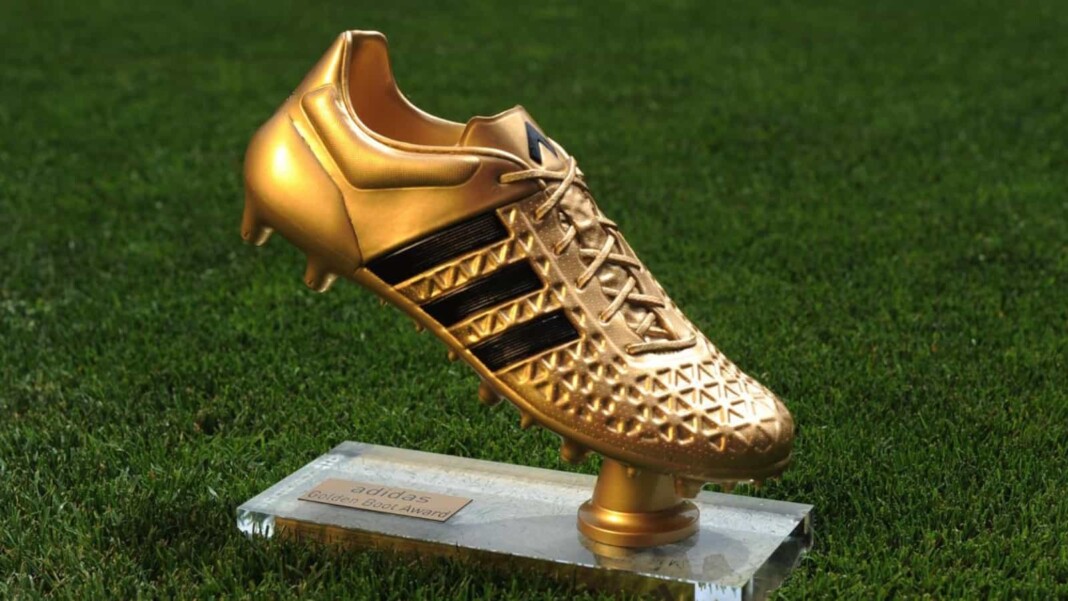 Along with playing for team titles, Championships and trophies, a footballer, may it be a defender or a striker or a midfielder, will always look to win the individual trophies. Amongst the individual trophies, Ballon D'Or is the most coveted one. The Ballon D'Or is always linked with the fight between Cristiano Ronaldo and Lionel Messi. However, in this piece, we shall look at one more individual trophy, Golden Shoe.
What is a Golden Shoe?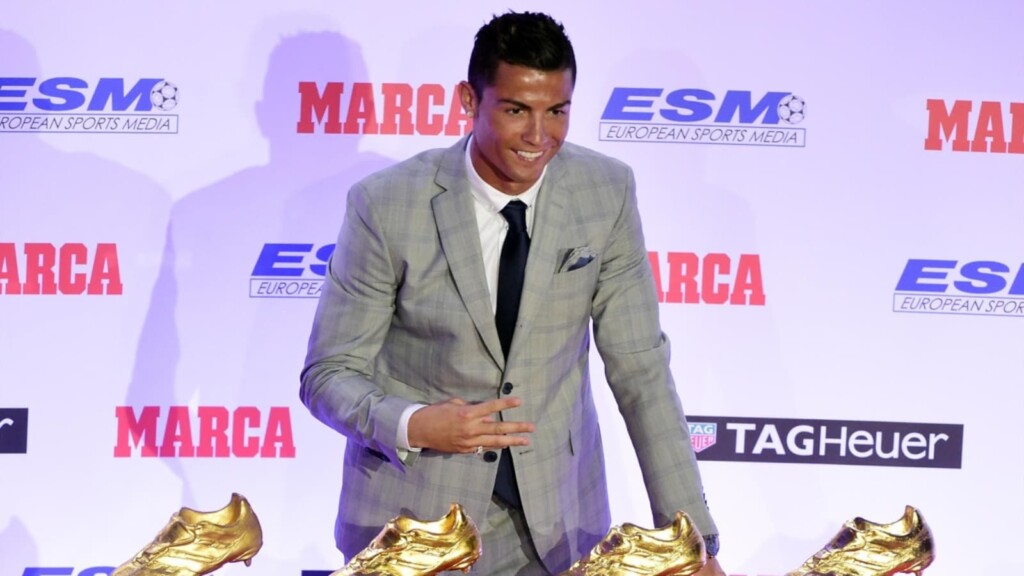 Golden Shoe is an individual award handed to the highest goalscorer across Europe. It is also known as the European Golden Boot and the award is a Golden Shoe. The trophy is a sculpture and has been awarded since the 1967/68 season. Initially, the Golden Shoe was known as Soulier d'Or.
The trophy is awarded to the player who has scored the most number of goals in their domestic season and not across all the competitions. In the below table, we shall look at the players who have won the Golden Shoe in the last 20 seasons.
Who are the Golden Shoe Winners in the last 20 years?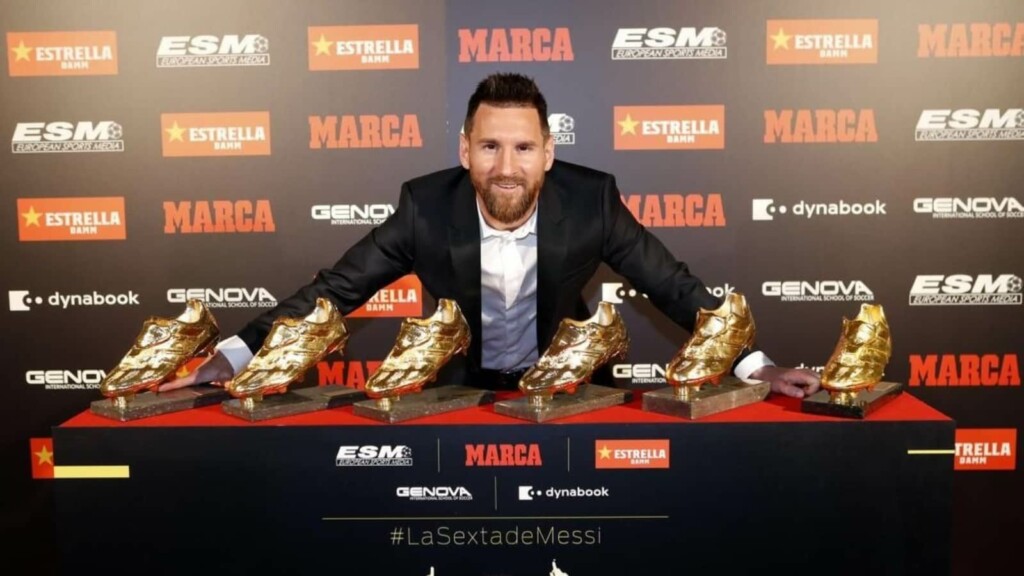 In the last 20 campaigns of European football, Lionel Messi has won the Golden Shoe most times. The Argentine legend has won it six times. He scored 50 goals in the 2011/12 La Liga season and is the highest in the last 20 years.
Lionel Messi's competition, Cristiano Ronaldo, has won it only three times. He achieved the feat when he played for Manchester United (1) and Real Madrid (2). In the history of this, only twice the Golden Shoe was shared between two players. It happened in 2004/05 as well it happened in 2013/14 when Cristiano Ronaldo and Luis Suarez scored 31 goals and the title was shared between them.
Despite Robert Lewandowski, the Bayern Munich player, being in the form of his life, he is yet to win the Golden Shoe. He came close to winning it last season but Ciro Immobile took it away from the Polish striker. There are no representatives from German Bundesliga or French Ligue 1 to achieve the feat in the last 20 years.
| | | | | |
| --- | --- | --- | --- | --- |
| Season | Player | Club | League | Goals |
| 2001–02 | Mário Jardel | Sporting CP | Primeira Liga | 42 |
| 2002–03 | Roy Makaay | Deportivo La Coruña | La Liga | 29 |
| 2003–04 | Thierry Henry | Arsenal | Premier League | 30 |
| 2004–05 | Diego Forlan & Thierry Henry | Villarreal & Arsenal | Premier League | 25 |
| 2005–06 | Luca Toni | Fiorentina | Serie A | 31 |
| 2006–07 | Francesco Totti | Roma | Serie A | 26 |
| 2007–08 | Cristiano Ronaldo | Manchester United | Premier League | 31 |
| 2008–09 | Diego Forlán | Atlético Madrid | La Liga | 32 |
| 2009–10 | Lionel Messi | Barcelona | La Liga | 34 |
| 2010–11 | Cristiano Ronaldo | Real Madrid | La Liga | 40 |
| 2011–12 | Lionel Messi | Barcelona | La Liga | 50 |
| 2012–13 | Lionel Messi | Barcelona | La Liga | 46 |
| 2013–14 | Cristiano Ronaldo & Luis Suárez | Real Madrid & Liverpool | La Liga and Premier League | 31 |
| 2014–15 | Cristiano Ronaldo | Real Madrid | La Liga | 48 |
| 2015–16 | Luis Suárez | Barcelona | La Liga | 40 |
| 2016–17 | Lionel Messi | Barcelona | La Liga | 37 |
| 2017–18 | Lionel Messi | Barcelona | La Liga | 34 |
| 2018–19 | Lionel Messi | Barcelona | La Liga | 36 |
| 2019–20 | Ciro Immobile | Lazio | Serie A | 36 |
Also Read: Max Aarons Net worth, Football career, Endorsements, parents and siblings, Girlfriend and more