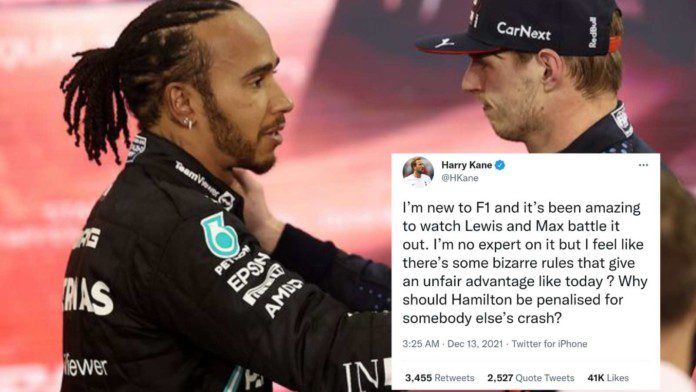 Harry Kane was among the ones who questioned the decision to award Max Verstappen the 2021 World Championship title ahead of his favourite Lewis Hamilton, who was all set to win it in the final lap of a riveting race in Abu Dhabi.
The Tottenham Hotspur and English striker took to his official Twitter account to share his thoughts on the decision saying, "I'm new to F1 and it's been amazing to watch Lewis and Max battle it out. I'm no expert on it but I feel like there's some bizarre rules that give an unfair advantage like today? Why should Hamilton be penalised for somebody else's crash?"
Harry Kane felt common sense did not prevail in awarding the title to Max Verstappen instead of Lewis Hamilton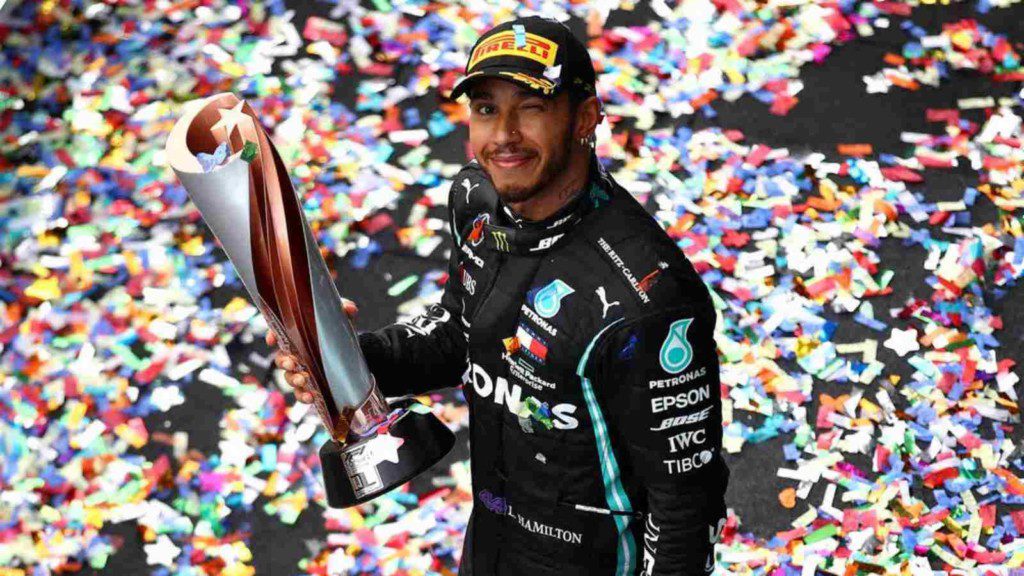 Kane also felt that Lewis Hamilton had performed to his best ability and was all set to win the championship if common sense had prevailed on the part of the organisers.
"He literally raced the perfect race under the highest pressure and gets the World Championship taken away from him. Seems like common sense to keep the lead that you'd raced so hard to gain. Shame it had to end like that," continued Kane in his short rant on Twitter.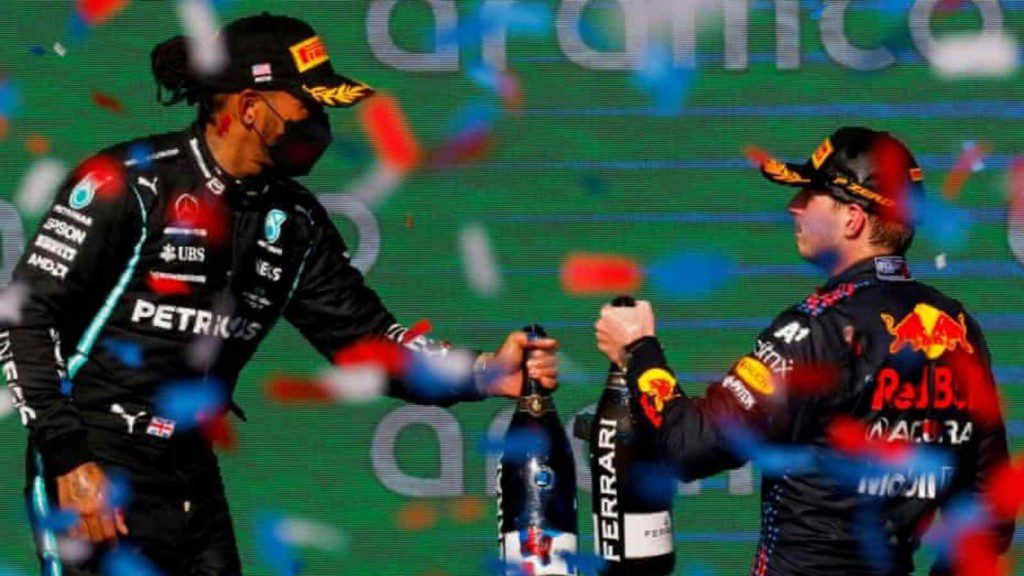 Max Verstappen won the 2021 World Championship in the Abu Dhabi Grand Prix, defeating Hamilton in a controversial fashion to win the race in a closely contested last lap to emerge with the title. In doing so, Verstappen became the first Dutch driver to ever attain the honour of having won the World Championship.
Lewis Hamilton was all set to win the championship, however, a controversial decision from the FIA resulted in his defeat, and many including Harry Kane could not understand why such a decision was taken by the Formula 1 governing body. Hamilton's team Mercedes even launched an official complaint against the authorities for the last decision.
Also Read: Twitter Reacts to FC Barcelona's poor display in 2-2 draw against lowly ranked Osasuna