Ever since the signing of Jadon Sancho in the summer transfer window of 2021, the player has not shown up until the recent games and was worrisome for the club. However, the player has come to the party in the recent games. But the best is to come from the player.
Under Ole Gunnar Solskjaer, the player got limited time and was featured on the left flank for the team. Under the Norwegian, the player failed to shine and could not register an assist or goal until his last game against Watford. He had his first assist in the Premier League in Ole's final game. 
Ralf Rangnick's appointment has excited the Red Devils. They are looking forward to a high press football from the team and Jadon Sancho will be a vital cog in the setup with his hunger and desire. Here is how Ralf Rangnick can make Sancho a superstar or in other words, here is how Jadon Sancho can become a superstar for Manchester United. 
How can Jadon Sancho become a superstar for Manchester United?
Formation 1: Jadon Sancho in the wide right position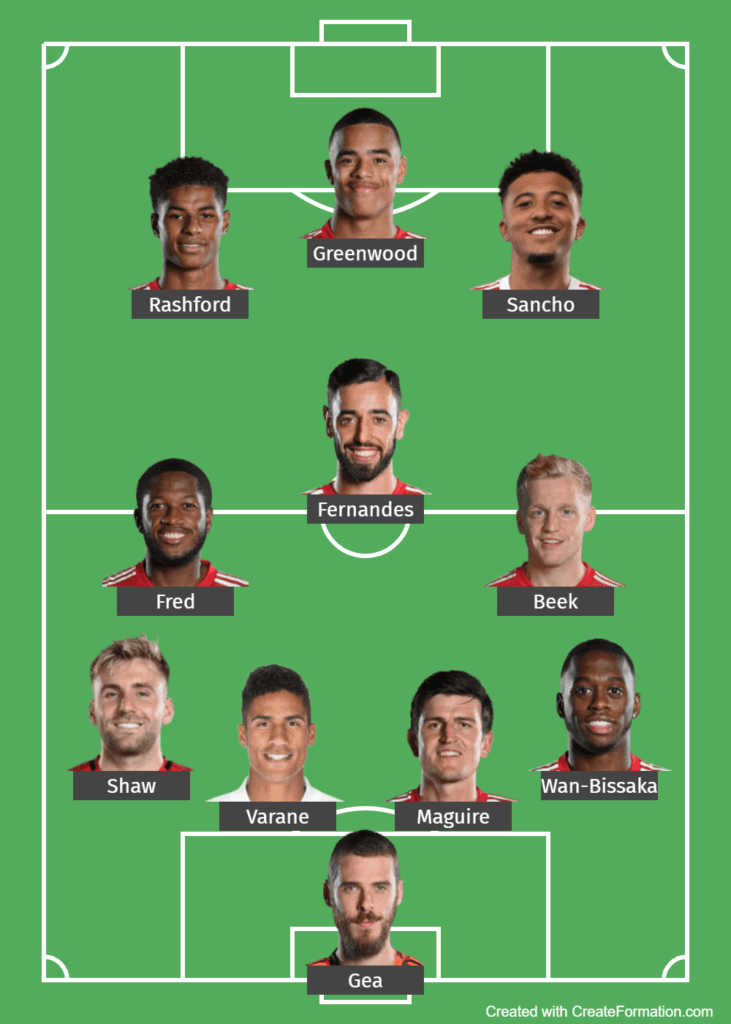 Manchester United have always favored 4-2-3-1 formation in the past and have got tremendous results to show for. However, under Ole Gunnar Solskjaer, Manchester United lacked the right-winger and the club used various players like Mason Greenwood, Daniel James and Marcus Rashford to fill up the void. With Sancho available now, the club can take the best out of him in that position.
Former Borussia Dortmund star has the capacity to threaten the opposition wing-backs and fullbacks with his pace and put the inch-perfect crosses in. In the previous season, he averaged 3.58 passes to the 18-yard box per 90 and 0.36 crosses per game in the ongoing English Premier League.
Formation 2: Jadon Sancho in the narrow right-wing position
The specialty of Jadon Sancho is that he can not only swing the crosses from the right but he also can create the chances from the midfield breaking the lines. That means, The Red Devils can afford to drop their most prolific playmaker, Bruno Fernandes. With two strikers upfront, Ralf Rangnick can afford to play Rashford and Sancho in the narrow winger position or two attacking midfielders with the widened position. This allows the club to field Donny van de Beek and Fred to shield the defense along with providing the line-breaking passes to the wingers. This allows Sancho to reach the elite level where he belonged to.
Also Read: "I don't lean on excuse, I expect greatness": Twitter goes crazy after Aaron Rodgers deliver breathtaking performance against the Rams