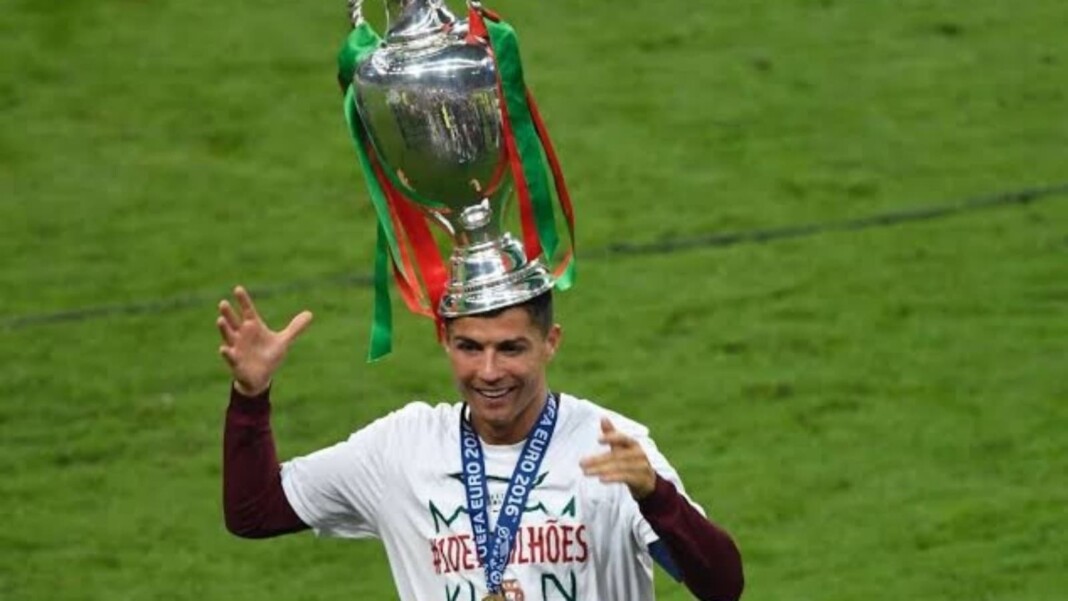 Cristiano Ronaldo, the name that is more of a brand in itself is arguably the greatest player the world has seen along with Lionel Messi. His exploits with his clubs, Manchester United, Real Madrid and Juventus are known to and appreciated by everyone. But along with being a club football legend his achievements with with National team Portugal is also second to none. Let us take a look back at the international journey of Cristiano Ronaldo as the maestro becomes the highest international goal scorer in the world with 109 international goals for Portugal.
Ronaldo and his achievements with Portugal.
Cristiano Ronaldo debuted for his National team in 2003 at a tender age of 18 at a match vs Kazakhstan, being subbed on in after the half time in place of Luis Figo which their country won 2-1. He subsequently got a call up for Portugal in 2004 Euro held in his home country and scored his first international goal in 2-1 loss to eventual winners Greece. Portugal reached the final of the campaign with Ronaldo having provided two goals and two assists for his national side, but unfortunately the Greeks lifted the Euro trophy that tournament.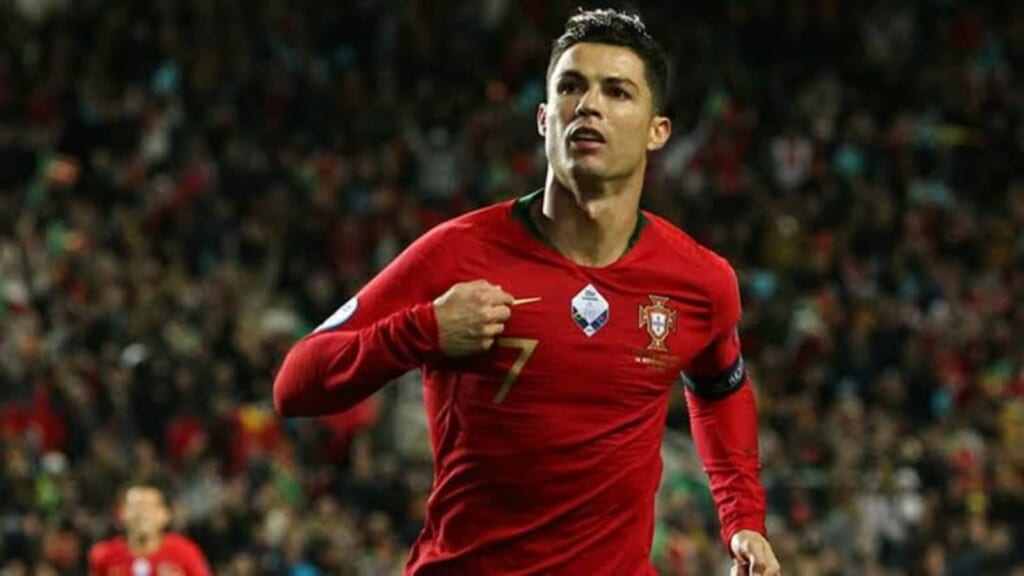 Quickly he became a senior team player for Portugal and became the second highest goal scorer in qualifying group scoring 7 goals on their way to 2006 World Cup. 2006 World Cup also saw him get his first world cup goal vs Iran, Soon after he was named the captain of Portugal and there was looking back from that point. At the age of 22 Cristiano took the armband of Portugal and then led his country towards pride and success.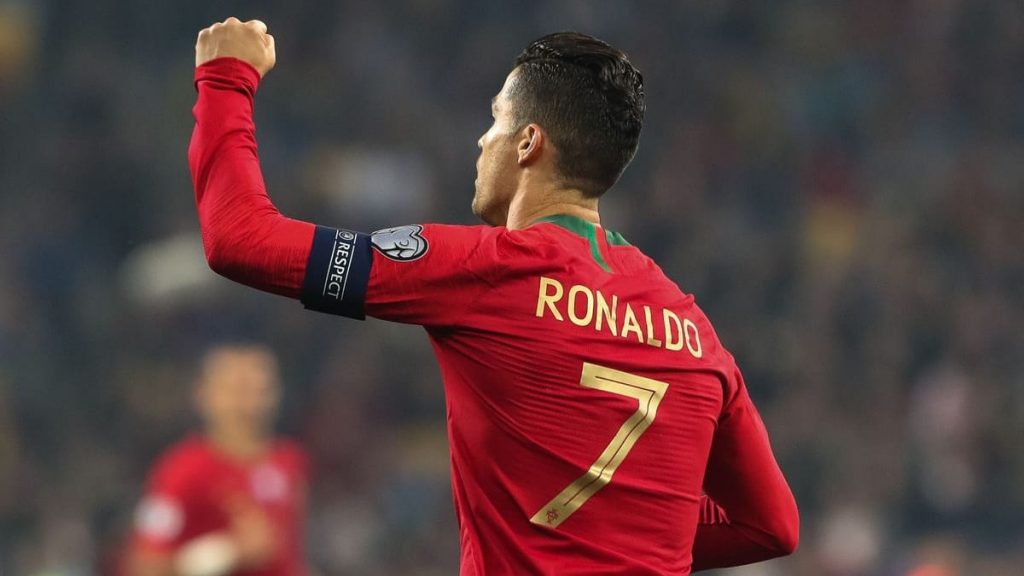 After scoring numerous goals in qualifying stages as well as tournaments like World cup and Euro, his moment of ultimate achievement arrived in 2016 Euro where he led Portugal to their first ever European Trophy with heroic performances but unfortunately missing out on the final match midway with an injury. He was already the most capped player in his nation and an all time top scorer for Portugal. 2019 saw him win the UEFA Nations League with Portugal and in 2020 he got his 100th goal vs Sweden. In Euro 2020 Ronaldo finally equalized all time top scorer Ali Daei's record with 109 international goals.
Though Portugal unfortunately was eliminated in round of 16 by Belgium, Ronaldo even at the age of 36 stands with the most goal in the competition till now with 5 goals.
Goals Scored by Cristiano Ronaldo against various opponents
Opponents Scored against
 Lithuania
7
 Sweden
7
 Andorra
6
 Hungary
6
 Luxembourg
6
 Armenia
5
 Latvia
5
 Estonia
4
 Faroe Islands
4
 Netherlands
4
 Belgium
3
 Denmark
3
 Northern Ireland
3
 Russia
3
 Spain
3
  Switzerland
3
 Azerbaijan
2
 Bosnia and Herzegovina
2
 Cameroon
2
 Cyprus
2
 Czech Republic
2
 Egypt
2
 France
2
 Kazakhstan
2
 Saudi Arabia
2
 Argentina
1
 Croatia
1
 Ecuador
1
 Finland
1
 Germany
1
 Ghana
1
 Greece
1
 Iceland
1
 Iran
1
 Israel
1
 Morocco
1
 New Zealand
1
 North Korea
1
 Panama
1
 Poland
1
 Serbia
1
 Slovakia
1
 Ukraine
1
 Wales
1
Total
109
source:wikipedia
ALSO READ: Who has the most yellow cards in Euro 2020?