Dutch National team head coach Louis Van Gaal suffered a tragic accident this Sunday by falling off his bicycle and as a result, the former Manchester United boss injured his hip severely. Netherlands have a very important match on Tuesday against Norway and a draw or a win in that match shall seal their place in the 2022 Fifa World Cup. Fortunately, it is being said that the Dutch coach will be able to coach the team in that match, which is a sigh of relief for the fans.
It is not known as to how exactly the accident occurred but reports said that Van Gaal was cycling just outside the Team hotel when he fell off for some reason. He was immediately rushed to nearby hospitals where he was tested. Luckily the injury is not as serious as it was expected to be. The Dutchman could coach the team in Monday's training session. However, he had to use a golf cart on which he was sitting during the entire session.
What Louis Van Gaal has said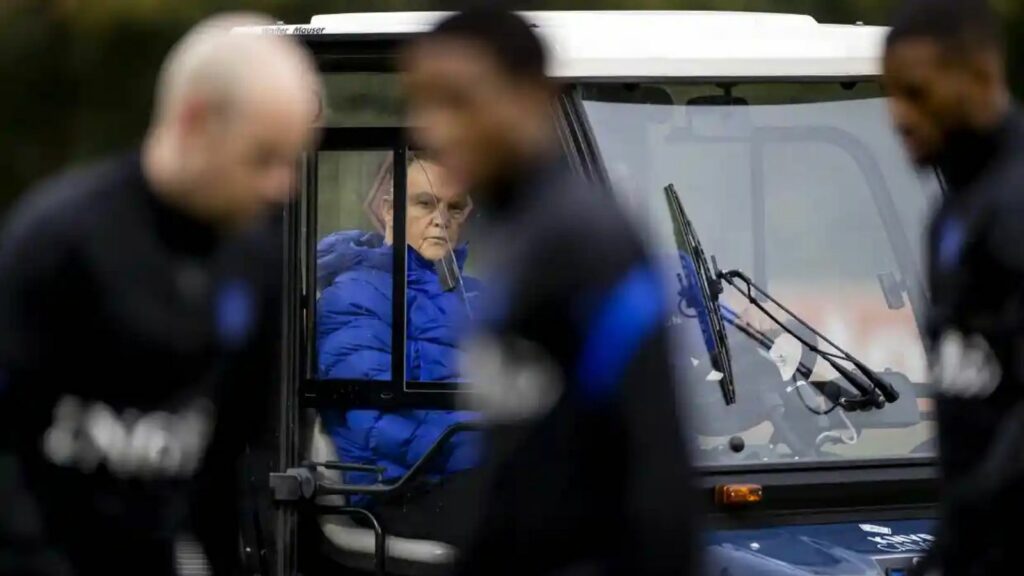 Louis Van Gaal could not attend the pre-match conference of the Norway match on Monday in person, but he took questions through a video call. In the video call too, the manager could be seen sitting on a wheelchair.
He said, "Physically I'm not good, but the brain is still working."
"I'm in a lot of pain, that's why I was in a buggy during training. I can still do everything and have done all the preparation that I normally would have."
Netherlands captain Virgil Van Dijk who was present in the conference in person, said that the incident has shocked the entire squad. However, he assured that it has fortunately not impacted much on their preparation for the upcoming game.
Van Dijk said, "We are happy that he can lead us and it hasn't impacted much in terms of the preparation. This morning he chaired an important meeting and still guides us."
"Van Gaal is still keen to make it to the World Cup," concluded the centre-back.
Also Read:- Real Madrid are interested in signing this AC Milan Midfielder as a free agent