AC Milan vs Liverpool FC ended amazingly as Liverpool made history after coming back from 1-0 to win the match 1-2. Goals from Mohamed Salah and Divock Origi helped the Reds side finish the Champions League group stage with a perfect record.
With the win over AC Milan, Jürgen Klopp's side became the first English team to win every Champions League group game in a single campaign, finishing top of Group B with 18 points.
The progression of 1st half
The match started in quite an exciting manner as both the teams have been on their toes and not losing composure. AC Milan enjoyed their shares of the possession and got their lead after Allison parried away the ball to the feet of Fikayo Tomori; Who gave the Italian side the lead and hope to qualify for the RO 16. 
However, Liverpool didn't hold back much longer as just 8 mins later Mohamed Salah found the back of the net as Mike Maignan failed to clear off the shot by Oxlade-Chamberlain Chamberlain which fell straight onto Salah's feet. With that goal, Salah becomes the first Liverpool player to score 7 goals in the group stages.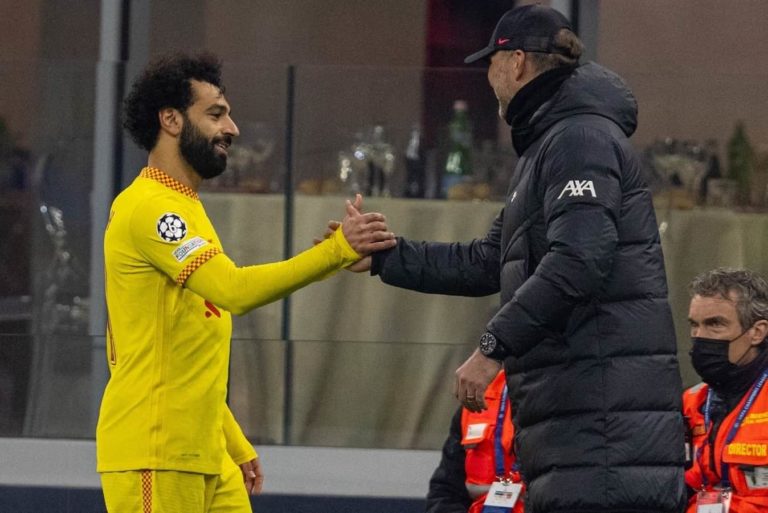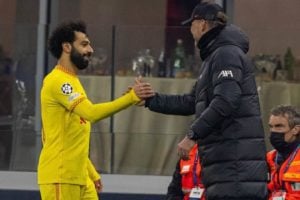 AC Milan managed to create gaps and get their passes into the Liverpool half. But Ibrahim Konate has managed to keep Zlatan Ibrahimovic quiet throughout the whole first half.
Read More: UEFA Champions League: AC Milan vs Liverpool Player Ratings as Reds seal important away win
The progression of 2nd half
But Salah soon equalized with his 20th goal of the season in all competitions, Origi on the other hand made no mistake to capitalize on the error made by Fiyako Tomori. Thanks to Mané's brilliant effort the keeper made an emergency save but unfortunately, it fell onto the path of Divock Origi who made no mistake in putting him in front.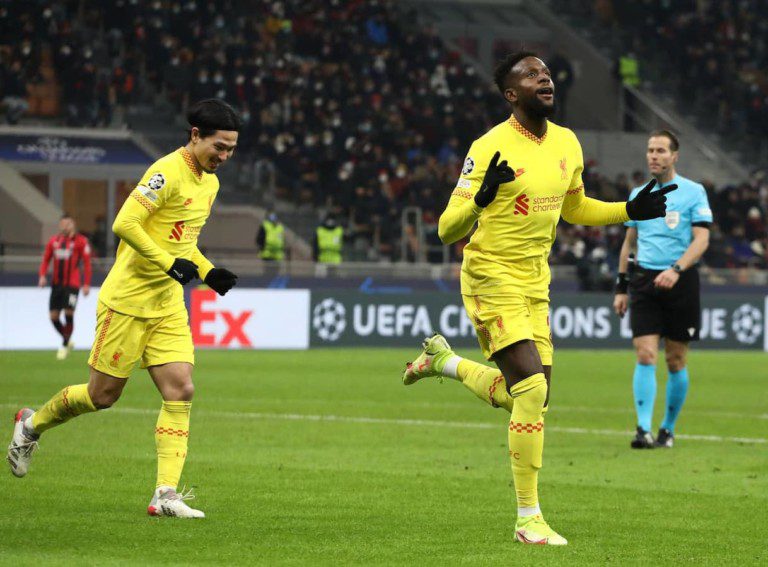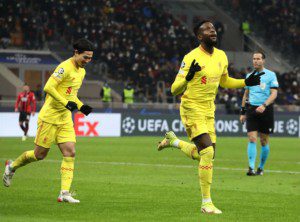 Throughout the 2nd half, Liverpool FC's backline kept the Milan attackers at Bay and gave them no chance to take a dig at the Red's defence. 
Liverpool FC eases through the Group stages with a perfect record and is now looking forward to their RO 16 venture.
Let's have a look at the reactions on Twitter
Read More: Players With Most Appearances between Liverpool Vs AC Milan fixture