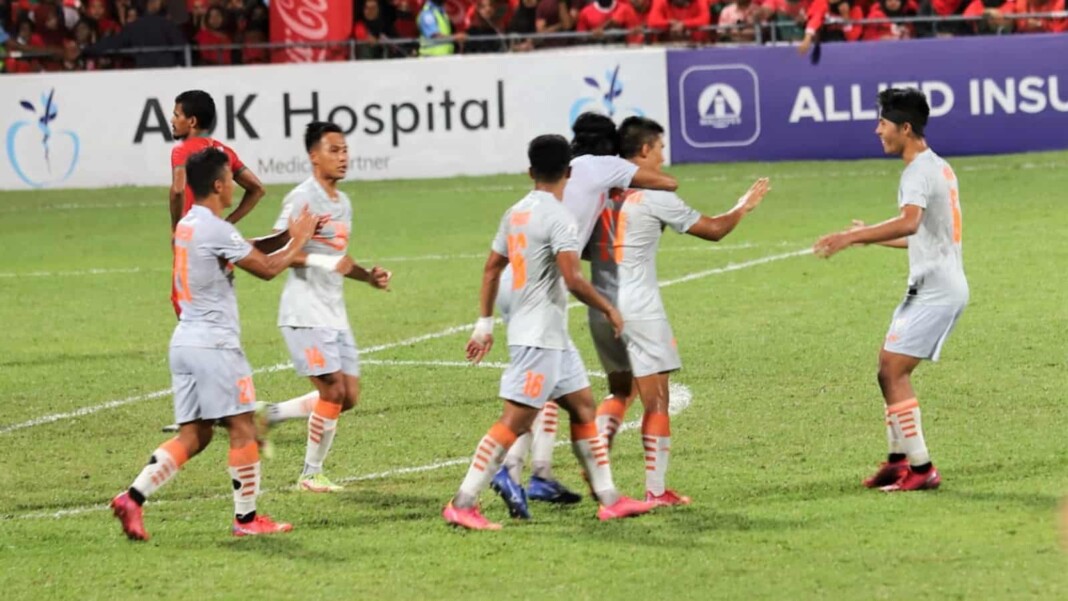 India's talisman striker Sunil Chhetri turned up with the goods yet again when his nation needed it the most and score a crucial brace in the clinch fixture against Maldives in the final group match of the SAFF Championship. Chhetri score two goals at a time when they were drawing level with lowly ranked Maldives.
Manvir Singh scored the first goal of the match to give Igor Stimac's side the lead for the first time in the match which they needed to win to secure a qualification into the finals of the competition. However, minutes after taking the lead Maldives were handed a route back into the match after Pritam Kotal made a poor challenge inside the penalty box.
India will take on Nepal in the finals of SAFF Championship 2021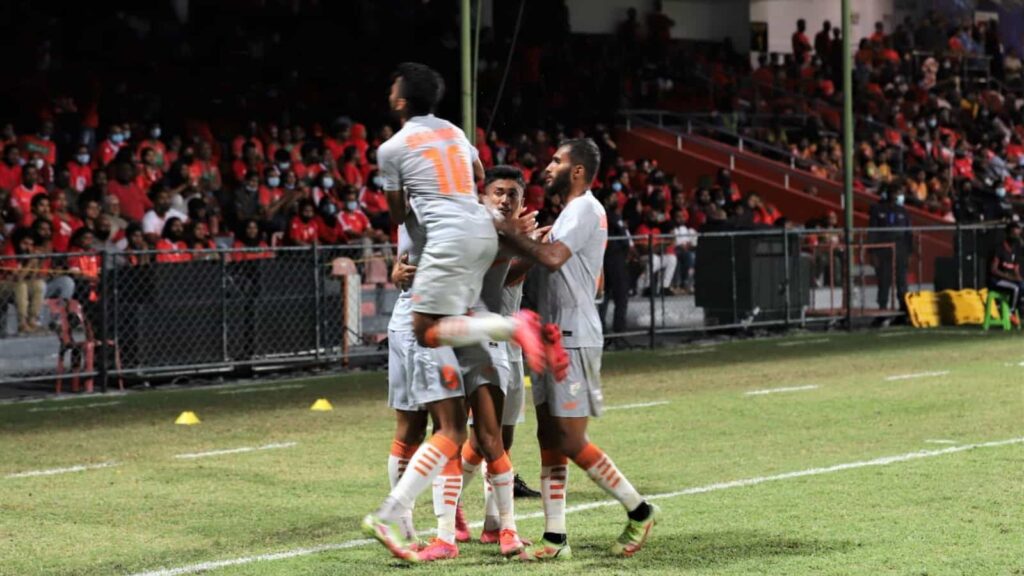 The resultant penalty was slotted in home quite comfortably by Maldivian striker Ali Ashfaq as the danger bells started to ring once again for the Blues.
With the score level at 1-1, Sunil Chhetri did what he does best and scored a thunderous volley from Manvir Singh's pass to give them the lead. The Indian skipper waved his magic again in the 71st minute of the match to score his 79th goal in the international arena and cemented the three points on the night.
However, the match did not end in the best of terms for the victorious Indian side as they had their coach and leading defender Subhasish Bose sent off in the final minutes of the match and will be unavailable for the finals against Nepal on the 16th of October.
Also Read: SAFF Championship 2021: 'Everything at stake': Can Chhetri's men go past the Maldivian challenge?