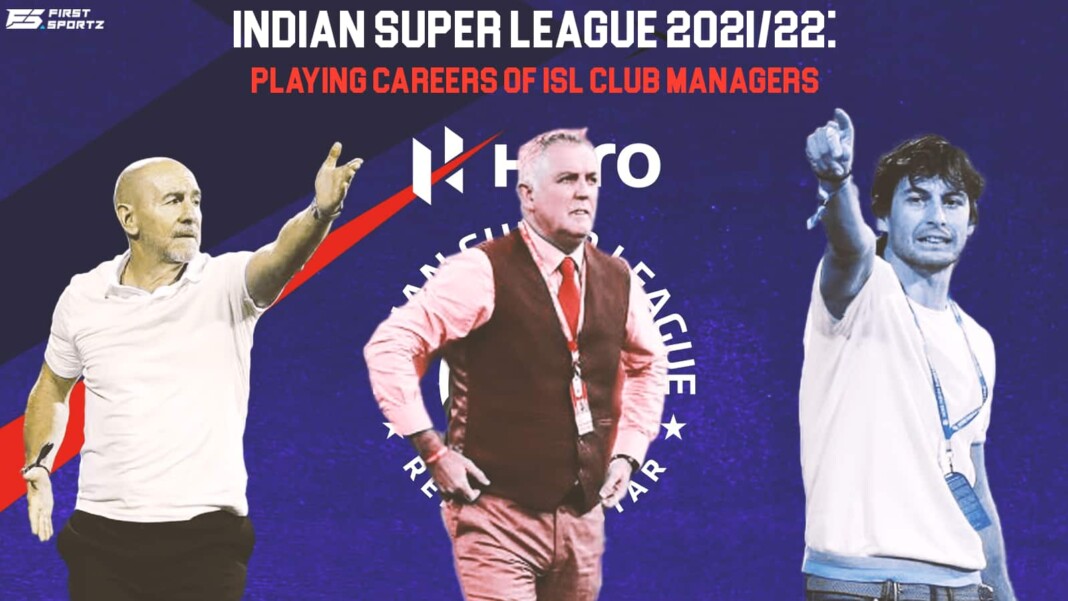 Since the very beginning of the ISL in 2014 we have seen some great managers who came in to conquer with their respective teams and have also not failed to deliver results. Let us have a look at the playing careers of all the current managers who are currently in charge of the 11 ISL teams.
#1) Antonio López Habas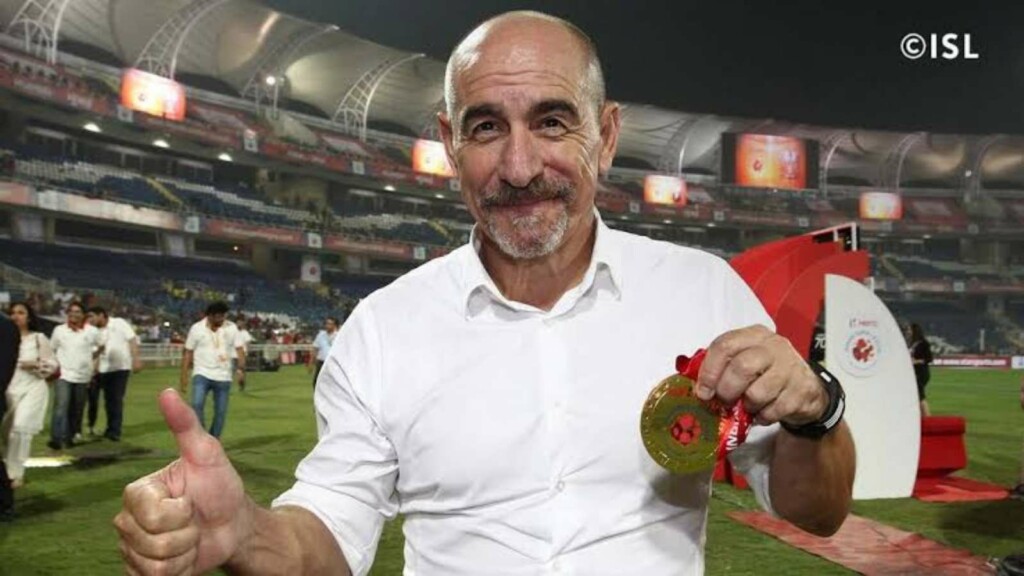 The current manager of ATK Mohun Bagan is one of the most veteran manager in the Indian Super League as he has won two titles with ATK in 2014 and 2020. The Spanish manager has spent almost half of his career in La Liga during his stint with Sevilla and Athletico Madrid where he scored 6 goals in 36 appearances. He also played for Burgos CF and Real Murcia, where the last season with Burgos was most commendable in his career as he scored 13 goals in 32 games. Antonio Habas started to manage clubs at an early age of 33 and took on the B team of Athletico Madrid as his first managerial job.
#2) Marco Pezzaiuoli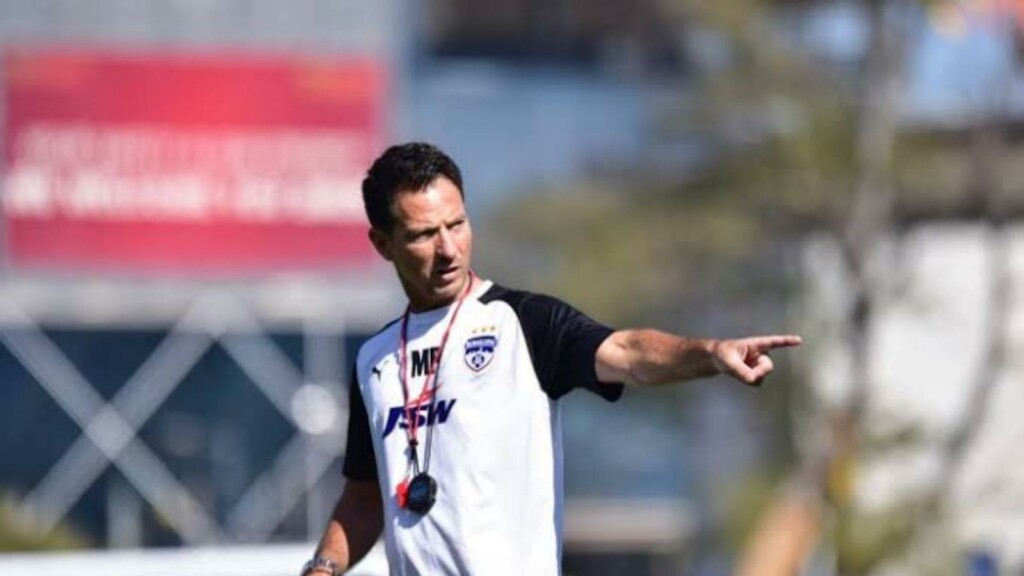 Marco Pezzaiuoli is the newly appointed manager of Bengaluru FC who has been doing really well and has won three, lost one and drawn one in his first five matches. The German born played for SV 1898 Schweitzingen and VfR Mannheim early on his career but retired early and started to manage clubs at an early age of 34. Pezzaiuoli spent majority of managerial career in Germany and his first club was Karlsruher SC which he took over as the caretaker manager. He has also spent some time in Japan managing Cerezo Osaka but did not have much success.
#3) Božidar Bandović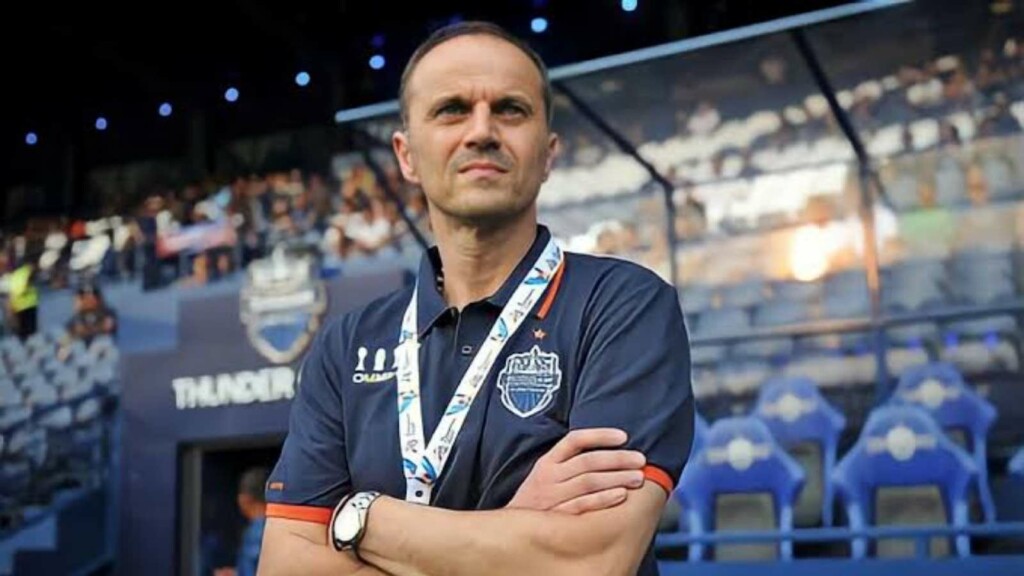 The Serbian manager Božidar Bandović is the newly appointed manager of Chennaiyin FC who is working with his team to prepare themselves to become one of the top contender for this season's ISL trophy. Bandović used to play in the backline and had a commendable career in defense. He played for Red Star Belgrade from 1992 to 1995 where he won one national championship and two national cups. He had 21 goals in 204 appearances in his career. His first major break in management came during his first stint with Olympiacos.
#4) Juan Fernando
Juan Fernando was one of the most prominent footballers in his youth but due to his several injuries which came one after the other, he had to stop playing football after which he decided to manage clubs at a very early age of 18. He spent a few years as the methodological coordinator before his break came in 2009 when he managed CE Premià's youth team. Juan Fernando is currently the manager of FC Goa with whom he recently won the Durand Cup in 2021.
#5) Owen Coyle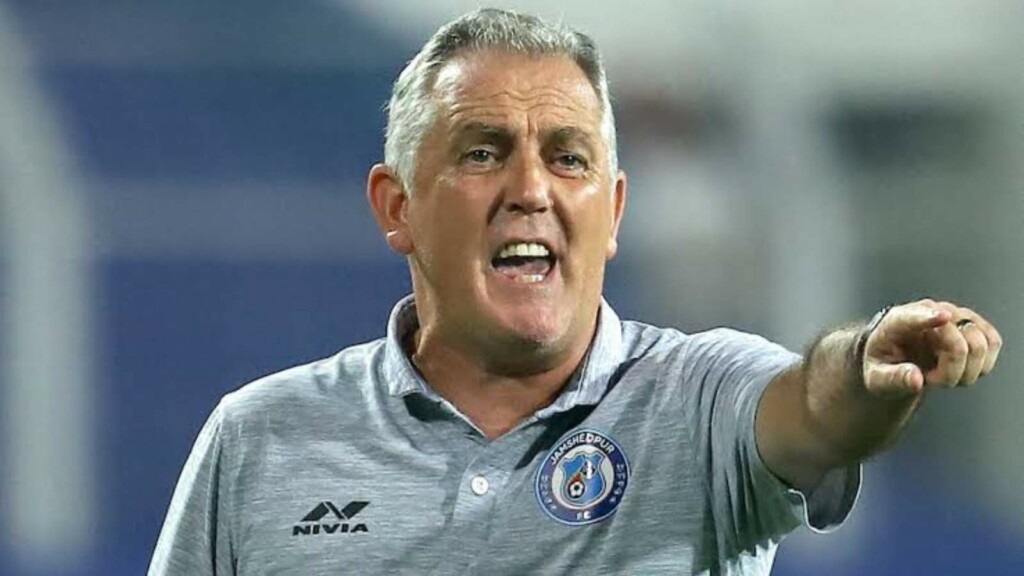 Owen Coyle had a very successful run during his playing career as he went on to score 249 goals in 669 appearances for 11 different clubs. He won the football league first division playoffs with Bolton Wanderers, Scottish Challenge Cup with Airdrieonians, Scottish football league first division with Falkirk and Scottish League Second division with Airdrie United. In 2020 he joined Jamshedpur FC from Chennaiyin FC to lead the club to their first glory and will be hoping to do the same in this campaign too.
#6) Des Buckingham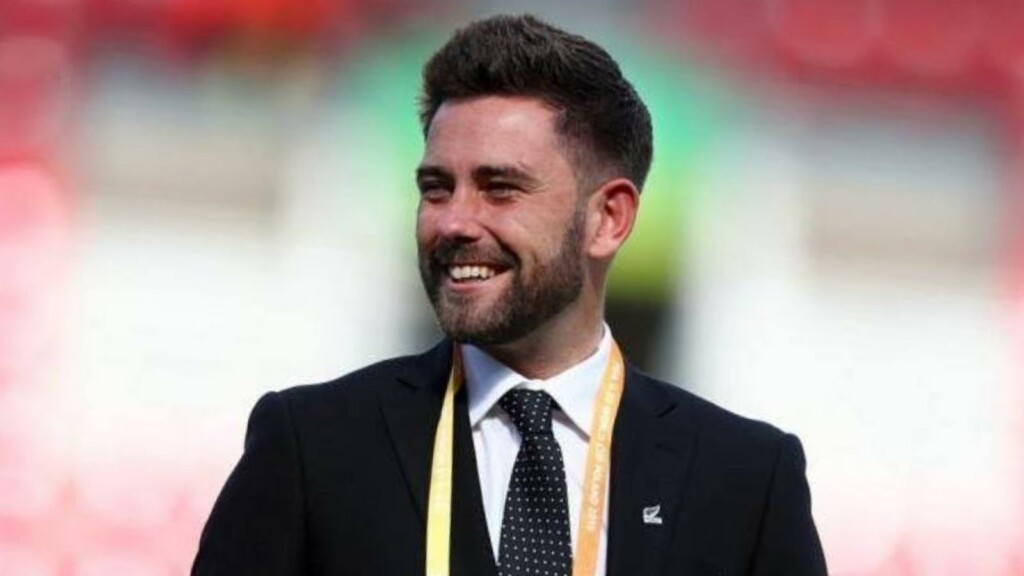 Des Buckingham the newly appointed manager of Mumbai City is an English born who had short spells during his youth career in clubs like Reading and Oxford United. He was the youngest manager to have managed a club in the history of A-League when he took over Wellington Phoenix as the Assistant coach. The English Manager has a quite impressive managerial stats with a win percentage of about 57%
#7) Ivan Vukomanovic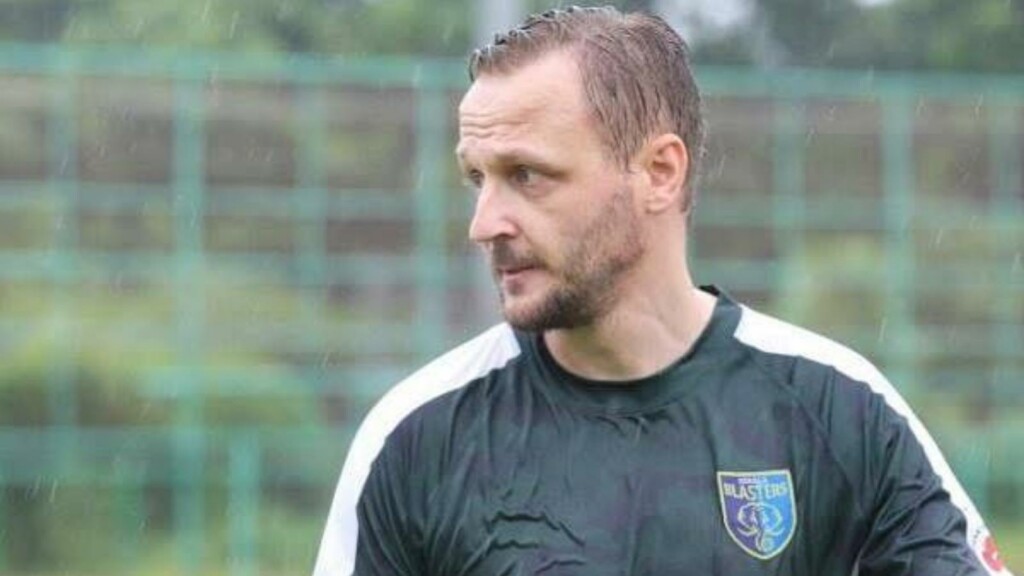 Ivan Vukomanovic was an exceptional footballer during his time and represented some top tiers clubs in the world. He used to play as a defender and played for clubs like FK Obilić, Bordeaux, Red Star Belgrade, FC Köln and many more. He has won the First league of FR Yugoslavia three times, the Yugoslavia cup once and the Ligue 1 once. Ivan is the newly appointed manager of Kerala Blasters as he wishes to return the Tuskers to their glory days.
#8) Manuel Roca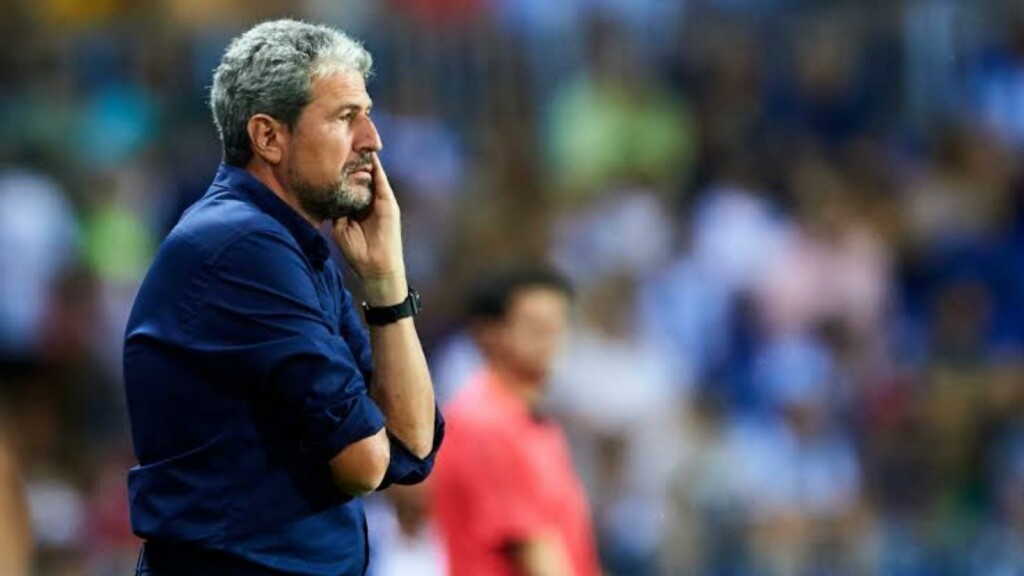 Manuel Marquez Roca, currently the manager of Hyderabad FC used to play as a defender in his career. He represented for clubs like CE Cerdanyola, Santfeliuenc FC, CF Montañesa, CD Granollers, FC Martinenc, UA Horta, CF Badalona and Penya Barcelonista Anguera. Manuel ended his career very early on at the age of 28, three years prior to which he tabled his first managerial job with PB Anguera in 2002/03 season.
#9) Manolo Diaz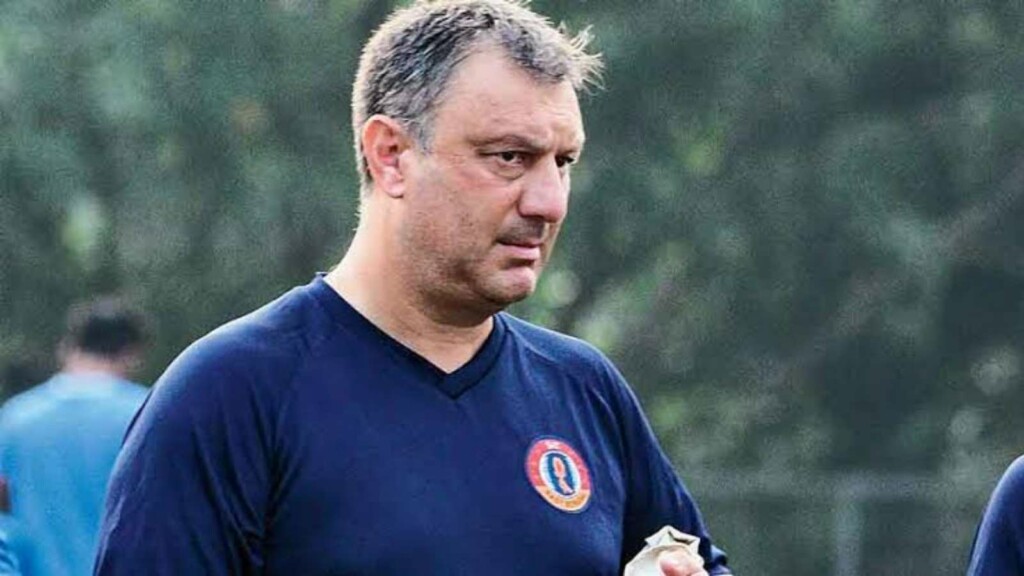 Manolo Diaz is a Spanish manager who is currently the head of SC East Bengal. Diaz used to play as a forward in his early days and represented RSD Alcalá a Spanish football for which he had 102 appearances and 15 goals in his career. His first managerial contract came in at 2002 during his stint with the Real Madrid youth team after which he spent some considerable amount of season managing the B team and the C team of the Los Blancos.
#10) Kalid Jamil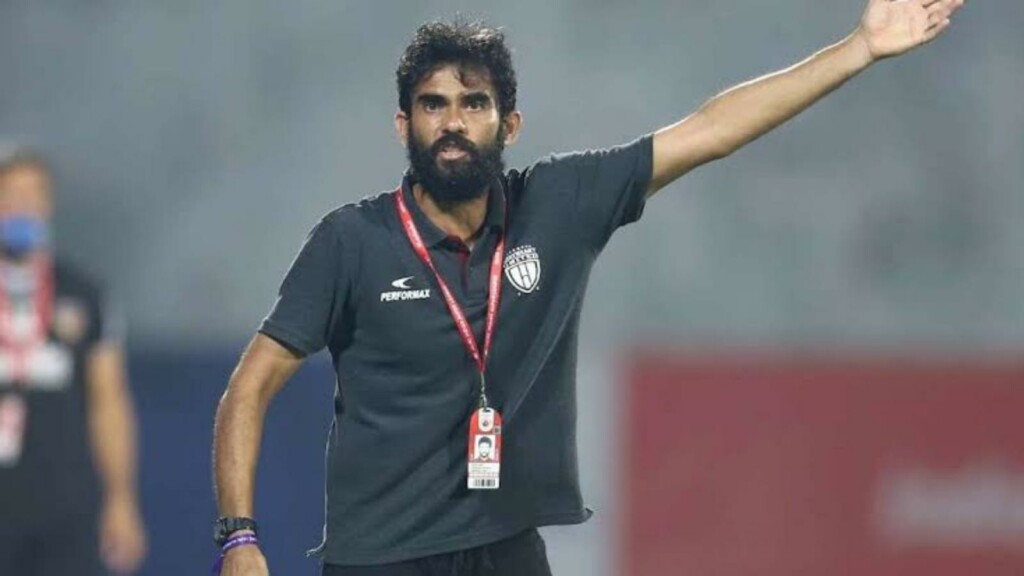 Khalid Jamil could have been an exceptional but ended up with unfortunate turn of events in his career. He began his early career with Mahindra United playing in the National league but did not make any appearances for the club and later on moved to Air India where he received an incredible offer from a Brunei Football club but ended up rejecting it. Due to several injuries later on in his career he had to retire early on in his career, taking his first managerial job with Mumbai FC in 2009. He has won the National league once, Federation Cup twice, Durand Cup once and IFA Shield once in his career. Currently he is the head coach of the ISL club NorthEast United.
#11) Kiko Ramírez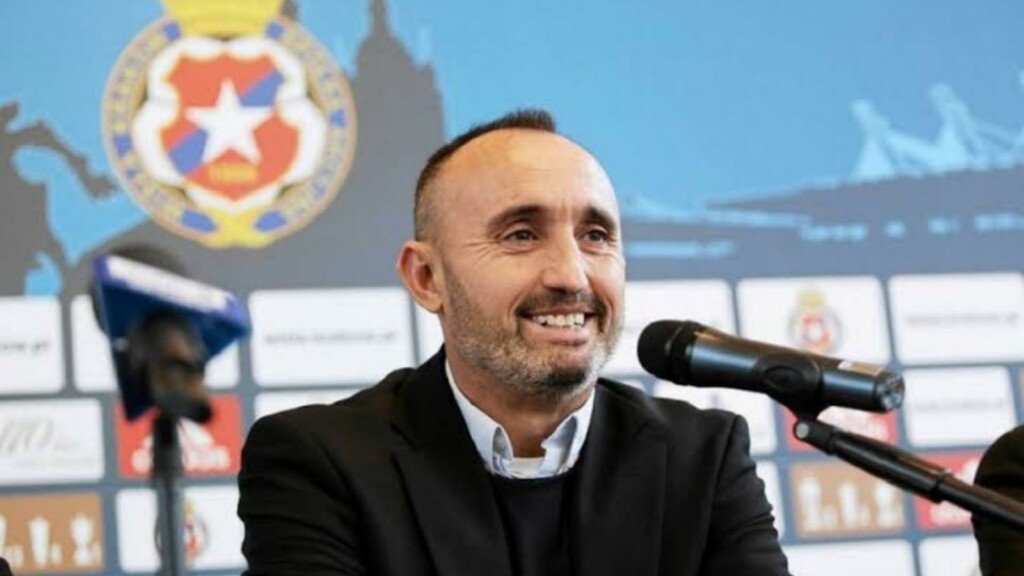 Kiko Ramirez was a forward and began his youth career with Gimnàstic in 1982. He played for several clubs but his stint with Sabadell was the best in his career in 1996/97 season where he score 18 goals in 35 appearances. He has an all total of 279 appearances and 67 goals in his career. He retured at an early age of 32 and became the Assistant coach of his youth club Gimnàstic in 2002. Currently he is the newly appointed manager of Odisha FC.
Also Read: Who are the Indian assistant managers of Indian Super League clubs?