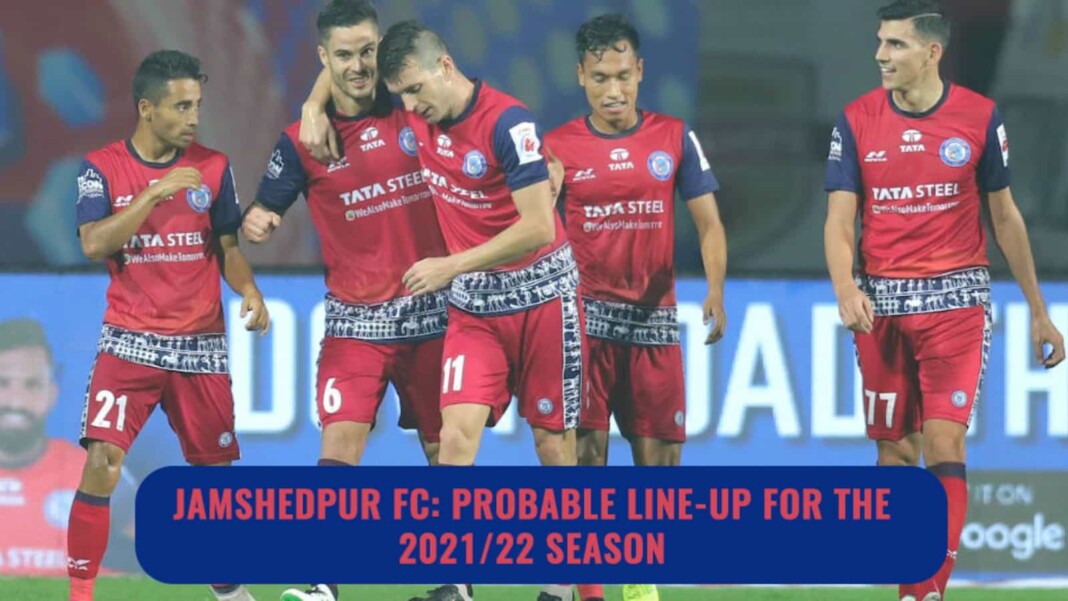 Jamshedpur FC had a difficult time in the seventh edition of the Indian Super League. The squad gave it their all, but they weren't able to recoup much of their effort on the field in the form of wins. The club ended sixth in the table with 27 points, scoring 21 goals and conceding 22 in the process. Despite finishing sixth, Coyle's duties at the club have been extended for another campaign by the board. Last season, Jamshedpur showed flashes of their potential, most notably in wins over giants ATK Mohun Bagan and Mumbai City FC.
Jamshedpur FC has been active in the transfer market, hoping to emulate their triumphs from their maiden season in 2017/18, after a year marred by injuries, exhaustion, and inconsistent performances. The club has brought in a few players, both Indian and foreign, in order to get the most out of the forthcoming ISL season.
Let us look at their probable line-up for the coming season:
Jamshedpur FC: Probable Line-up
Manager Owen Coyle has already told the press that they want to play an attacking brand of football that Jamshedpur fans would like to watch, and that they "want to get the ball down, passing and moving". With the Scottish manager in charge, Jamshedpur has signed attackers like former Rangers attacker Greg Stewart and Nerijus Valskis, a former ISL Golden Boot winner. The recruitments suit Coyle's ambitions and could let us see an attacking version of 4-4-2.
Goalkeeper – TP Rehenesh
In 2014, TP Rehenesh made his Hero ISL debut with NorthEast United FC. He had a fantastic 2015 season, making 47 saves (the highest of any goalie that season) and keeping four clean sheets (the most of any Indian goalkeeper that year). He signed to Kerala Blasters FC for the 2019-20 season after five seasons with the club and 49 games. In 13 appearances, he maintained two clean sheets. Prior to the 2020-21 Hero ISL season, Rehenesh joined Jamshedpur FC.
Right Back – Narender Gehlot
In the previous season of the ISL, Narender Gahlot was the only footballer from the younger group of players to have the most game time. He appeared in 10 games last season, usually as a right-back or left-back, and he is expected to do the same this season. In defence, he would be crucial for Coyle.
Centre Back – Anas Edathodika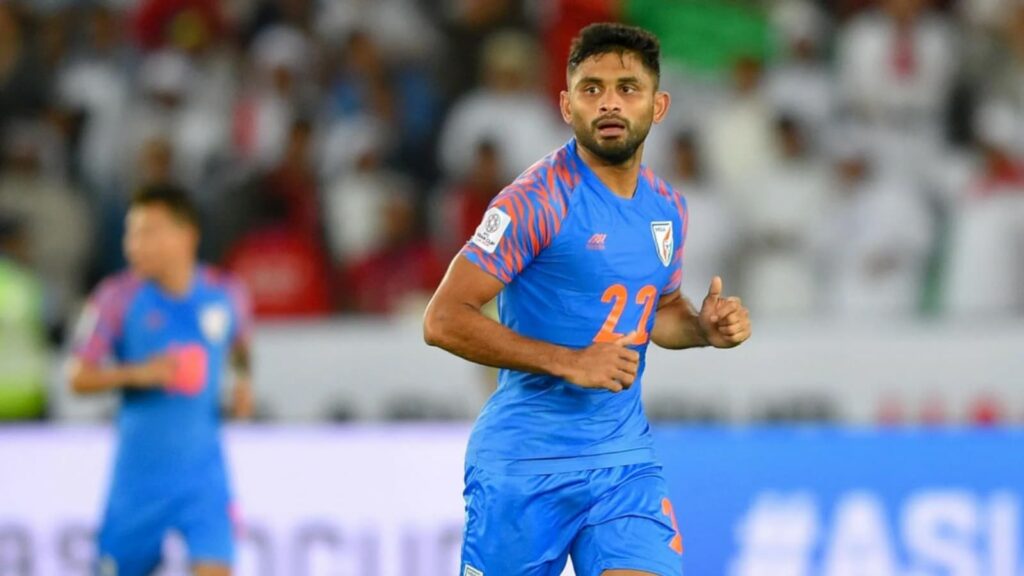 Anas Edathodika, a 34-year-old who has around 300 bouts under his belt. He is undoubtedly the most experienced Indian defender in the Jamshedpur FC squad, and he will be trying to make a comeback this season after being unable to find a club last season due to injuries. After Eze's disappointing season, Anas could be the partner for Hartley going ahead.
Centre Back – Peter Hartley
The captain stayed steady throughout the season despite being paired with the inconsistent Stephen Eze, who, despite his physical abilities, was frequently the victim of intense pressuring by opposing attackers and poor passes. Hartley has a new defensive partner in Anas, and the two might form one of the league's most solid defensive pairings. The Englishman's leadership and expertise will once again provide the team with much-needed stability.
Left Back – Ricky Lallawmawma
Ricky made his Hero ISL debut with ATK FC in the 2018-19 season, quickly establishing himself as the left-back of choice, getting great accolades for his consistent performances. He joined Jamshedpur FC ahead of the 2020-21 Hero ISL season after failing to make an appearance for ATK FC during their title-winning 2019-20 campaign. He featured in every match for Jamshedpur.
Right Midfielder – Farukh Choudhary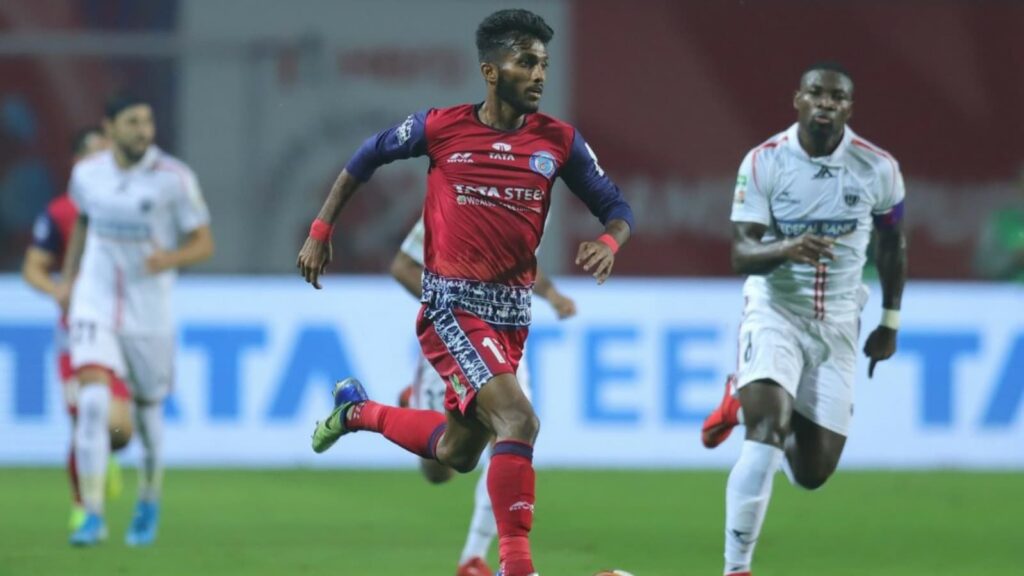 In his debut season with Jamshedpur FC, he made 15 appearances but failed to score a single goal. In the 2018-19 season, he scored his first Hero ISL goal and finished with two goals in 12 appearances. In 17 appearances for Jamshedpur FC in the 2019-20 season, he scored one goal and added four assists. Farukh was signed by Mumbai City FC ahead of the Hero ISL 2020-21 season, however the attacker returned to Jamshedpur FC in January.
Central Midfielder – Alex Lima
With a stellar resume before joining the ISL, Jamshedpur had great expectations for the Brazilian when he was signed in 2020. Despite his success in K League 2 and the MLS, Lima did not score or assist for the Men of Steel past season. His contract extension demonstrates Coyle's and the club's confidence in the midfielder's ability.
Central Midfielder – Mobashir Rahman
Last season, the 23-year-old appeared in 19 games for the Men of Steel. Though he is listed as a left winger, he spent much of the season as a central defensive midfielder. The youngster's impressive performance last season may win him a spot in the starting lineup again this season. He may have to compete for a spot with Pranay Halder, who is also a fantastic midfielder.
Left Midfielder – Greg Stewart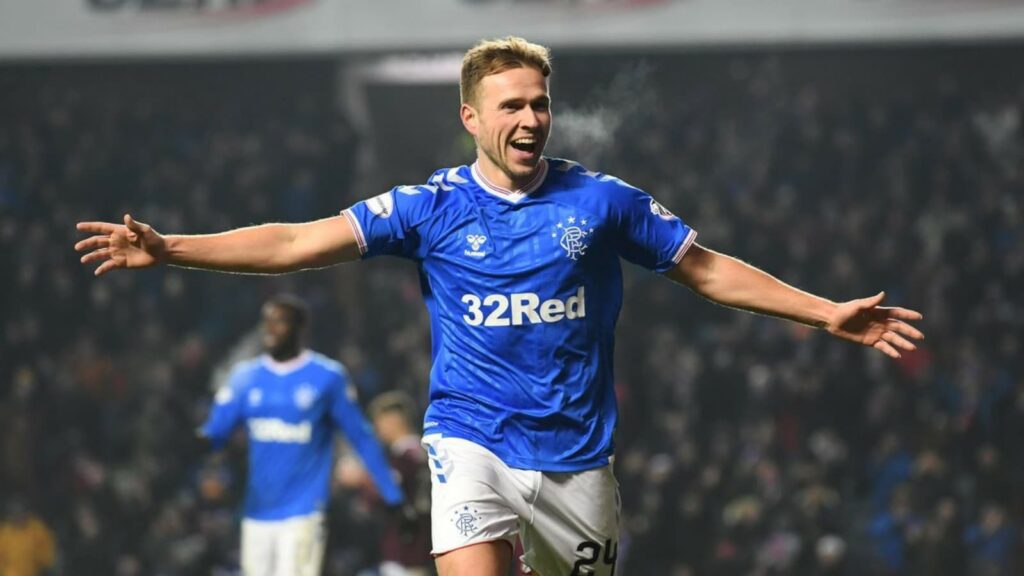 Greg Stewart has the potential to be Jamshedpur FC's most crucial addition of the season. With 97 appearances as a center-forward, 54 as a right-winger, and 49 as a left-winger throughout his senior career, the Scottish attacker can play in any position up front. Stewart joined Scottish top-flight club Cowdenbeath in 2010 after graduating from the Rangers academy. He scored 40 goals in 140 games for the club.
Striker – Ishan Pandita
Pandita, a dynamic player on the pitch, might be Jamshedpur FC's finest addition this season. The youngster joined FC Goa from Lorca in Spain last season. In 12 games in the Indian Super League, he scored four goals. Greg Stewart, Ishan Pandita, and Nerijus Valskis will form an offensive force capable of posing a danger to the big boys of the league.
Striker – Nerijus Valskis
Valskis was recruited by Jamshedpur FC after scoring 15 goals and winning the golden boot with Chennaiyin FC in the 2019/20 season. With 8 goals in 18 games for the Men of Steel, it's difficult to determine whether the Lithuanian striker lived up to his reputation. In front of goal, he was his usual dangerous self, but he lacked the supply line that Rafael Crivellaro offered during his time at Chennaiyin.
Also read: Indian Super League: How could Kerala Blasters line-up in the 2021/22 season?